Cakes
Managed to successfully prank our editor for his birthday last week (our attempt last year was an epic fail and he told us not to prank the master prankster) and it was hilarious!
I came up with the idea on the day itself and then hours later we went to The White Ombre and got this salted egg cheesecake (their earl grey strawberry shortcake is the bomb… super light and fluffy and fragrant).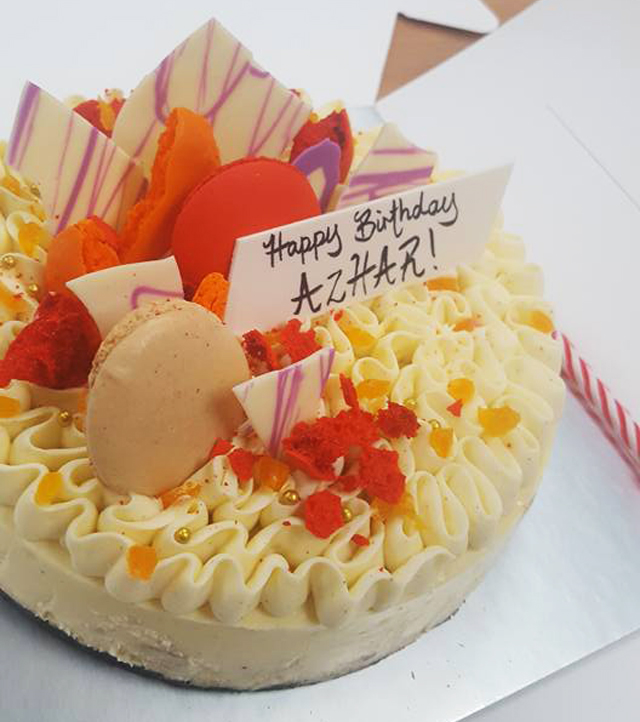 Basically the plan was to pretend that I was resigning (he might expect it from my colleagues but not me so I was the most believable bait) and bring him to the room outside for a solo talk. Then everyone will suddenly pop in with the cake.
I was afraid I would burst out laughing or break character before the rest appeared. Super nervous because I suck at lying and kept telling them that they must go in to save me asap. I was actually jumping about outside his cubicle, gesturing to everyone else and going, "Really doing this???" before I went in and said, "Can I talk to you?" and he fell for it.
Actually, Azhar was the first to speak ("You also tendering?") when we entered the room so I didn't have to broach the subject. Then I started rambling and for awhile I froze because I didn't know how else to stall for time… Twice, he reached out for the envelope with my 'resignation letter' and I kept taking it back and saying, "Wait".
So quick thinking, I deflected and asked, "What do you think?" so that he can do talking instead. If not he will open my letter before the rest came in and we would fail again.

HAHAHA credit goes to Estelle for writing this.
Anyway the solo talk was so funny because Azhar was all serious but too bad I didn't film it!!! He was trying to change my mind and said he thinks I'm not sure that's why I'm asking him… That I should reconsider because "my future here is bright" and that if it was anyone else, he would have accepted the letter already but he's not going to accept mine first.
The whole time, I was thinking, "Omg where are the rest and why have they not entered??? Azhar said I had a guilty look throughout… just not over what he thought it was HAHA.
Then everyone came in singing a birthday song and the look on Azhar's face was so priceless, I actually jumped for joy. He threw down my letter on the table and went all, "Bloody hell! Didn't think I would have gotten pranked!"
Me: "He even said my future here was bright."
He: "Not anymore."
Not going anywhere anytime soon… I would be giving up so much. All my hard work and progress and opportunities. I spend more time in the office than at home and I really love my desk. Look at my alcohol stash which shows how comfortable I am here…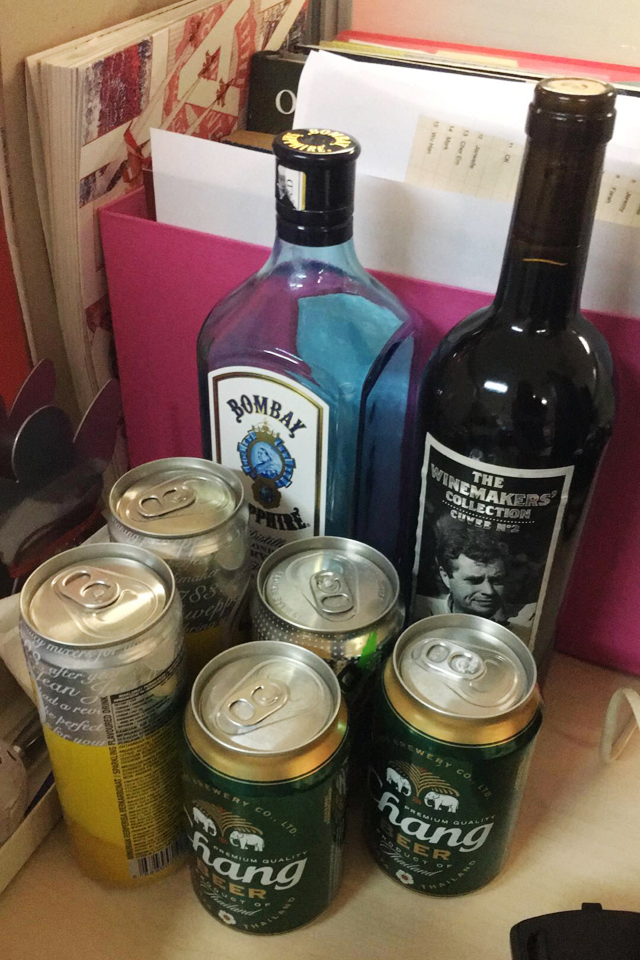 Damn funny… and it also made me really happy to know that he thinks so highly of me. Estelle said he fell for the prank because he was legit scared of me leaving. Honestly I think no employee is indispensable or irreplaceable but it's still nice hearing things like these.
Just earlier before the prank, Azhar also made passing remarks like, "Don't know what she's doing cos Cherlynn is always the one doing all the work and presenting to the visitors" and "Can you do this cos I think he will be a bit slow".
Not going be humble cos I really do a lot of work and I make sure I always do them well so it's nice that he notices. Had a particularly crazy day two weeks ago because I was rushing to publish an article while in my dad's taxi which is a first. Finished it, reached office and went off to do live reporting at a crime scene.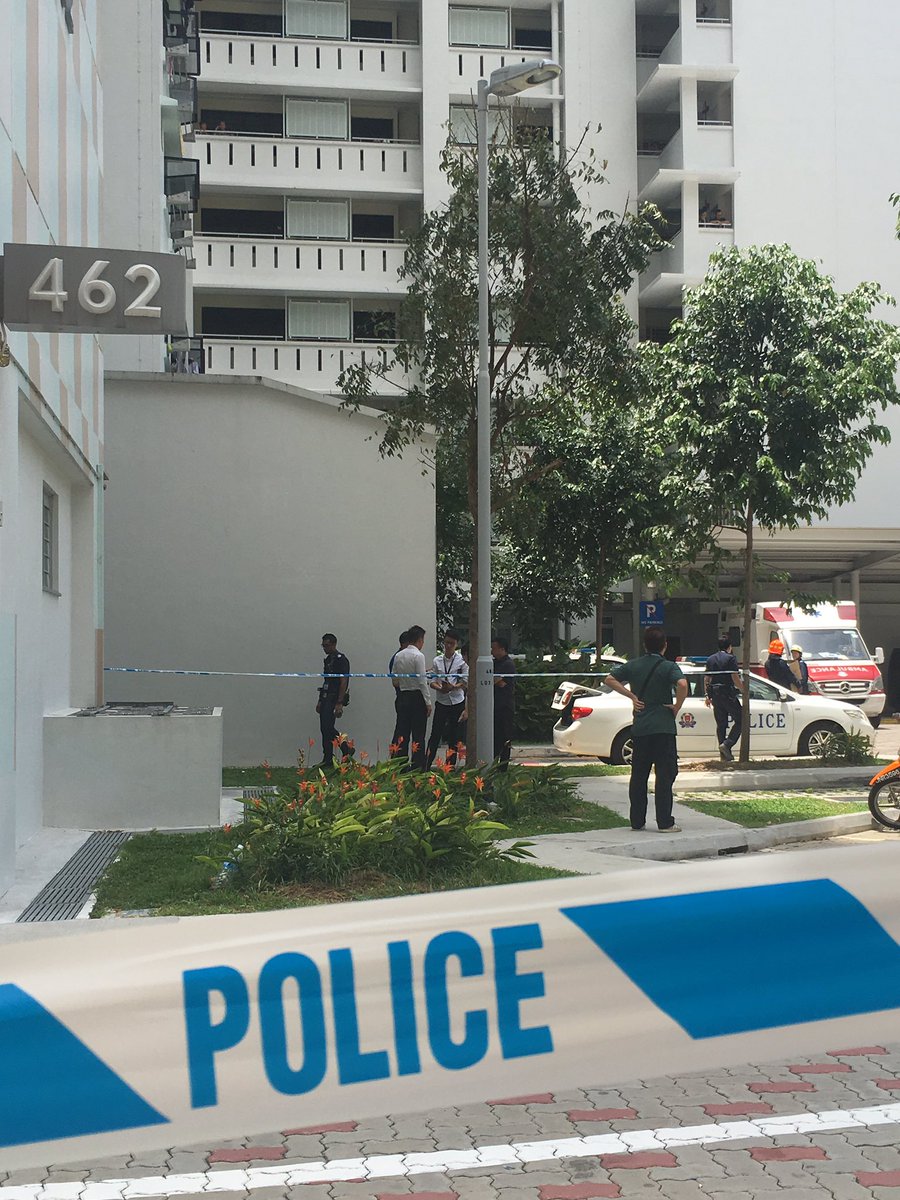 Hours of standing in the sun and waiting until the heat made me feel so tired. Went back office in the afternoon and continued chionging work until close to 8pm.
Thought I could finally rest but Jeremy and I were eating dinner opposite office when I got called back to publish two more articles that had to be up asap. Finished at close to 10pm and we ended up drinking with Cedric at the rooftop garden till nearly 3am instead of going out. Super crazy lol.
That week I was really super worn out… but at least things are so much calmer this week. Thinking about stuff and being very antisocial recently. Stayed in the whole weekend.
Had nothing on yesterday after work but I turned down going to Cedric's birthday party, turned down going clubbing with Ling Yue and turned down joining Vicky's staycation. Sorry I'm being a shit friend but I just wanted to spend time alone with my books and shows.
Me: It's like you had this very nice cake but it gave you food poisoning. But for some reason, you still wanna eat it. So you go and try to make or buy the same cake, except that you realise it doesn't actually taste the same so you don't want it anymore.

Azhar: My problem is I like a lot of cakes and I want to eat all of them.

Farah: *trying to think of her analogy*

Me: You like cakes that look very nice on the outside but inside they are rotten.

Me: CK said he is partial to the pineapple tart. It's not that the tart is not nice but I'm not in the phase where I want a tart.

Azhar: The tart got no oompf…

Farah: Omg the tart very poor thing.