First post of 2016
HELLO it's 2016! Been so busy that I didn't update at all in December. I did post-process some photos but somehow never got round to posting them. Somehow I just don't see a need to put everything out online as much as I used to anymore.
Prefer to spend my free time with loved ones, trying to milk my KFit membership, reading (I finished re-reading the Harry Potter, Princess Diaries and Georgia Nicholson series hehe), watching shows and planning my next holiday 😀
Being a laggard again but I'm currently quite hooked on Game of Thrones omg??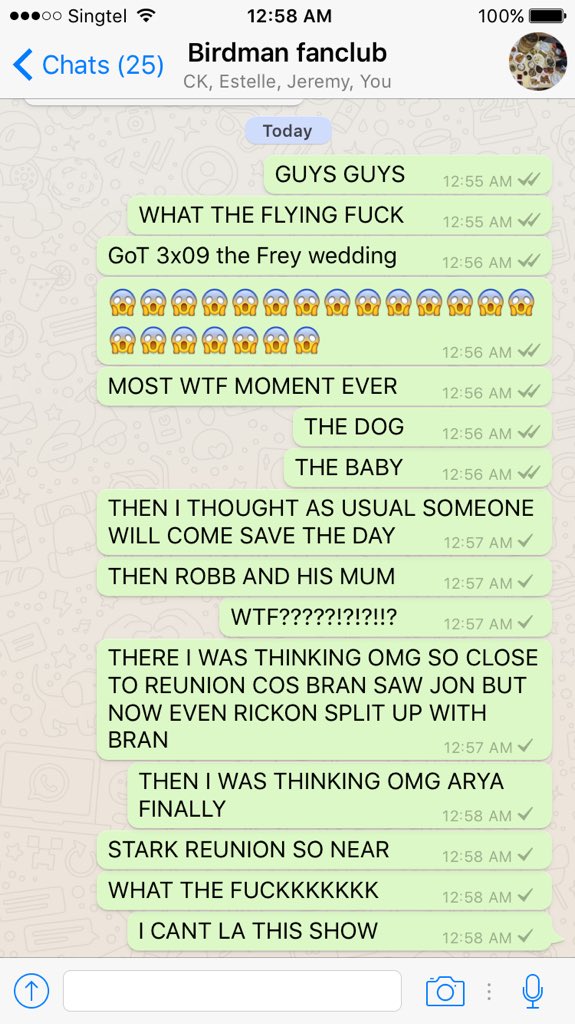 Freaking out at Estelle and CK who have already watched till the latest episode HAHA. Ok some parts are quite draggy but they have so many WTF moments that leave my jaws dropping. This scene that I was spazzing about seriously takes shock to new heights.
Wish I'd watched it earlier i.e. when each episode aired like what I used to do with Vampire Diaries… and then go on Tumblr to fangirl, reblog all the GIFs, discuss theories and ships etc hahaha. Too bad I haven't used Tumblr in years because of time.
December was fantastic especially with Christmas even though I worked pretty much worked the whole of Dec 31, Jan 1 and Jan 2. But it's okay because I get to save all my off days for when I go on holiday 😀
Feel like booking a short getaway of doing nothing at Montigo Resorts…. Hmmm maybe I should

— Cherlynn (@twiinklex) November 25, 2015
Leave applied, about to pay and book the villa rooms, yay! Feel like doing it, just do it ??? https://t.co/hIQjXXt23H

— Cherlynn (@twiinklex) December 23, 2015
Just felt like visiting the place after seeing pictures online so I randomly threw out the suggestion to my friends and surprisingly everyone agreed so enthusiastically. Going there in mid-Jan which is in two weeks!
Also bought my flight tickets to Gold Coast at a steal (S$292) back in November. Going there to visit David and Jessica in February. So that's another thing to look forward to yay.
My mum wants to go Hong Kong so I'll probably bring her there in March. I am waiting for a good Cathay Pacific deal because it's one of the top-rated airlines that I've yet to try.
Nearly booked tickets to Bangkok for April because the last time I went there was 2014 but I thought that might be too much and too soon so I didn't. Should I have?! It was only $92 after taxes and everything though wtf.
Hahaha okay I should stop wanderlusting. Time really flies… Even CNY is coming. If you are looking for the perfect oufit, don't forget to check out Zalora's Chinese New Year collection! Plenty of lovely options even if you are not a fan of red 🙂
January seems pretty exciting so far but maybe I'll reveal more another time! Super occupied with work of late because I'm working on lots of extra projects in addition to daily editorial stuff. I hope 2016 will be full of opportunities and happiness and all good things 🙂