My first solo trip at 22 (12 days in Thailand)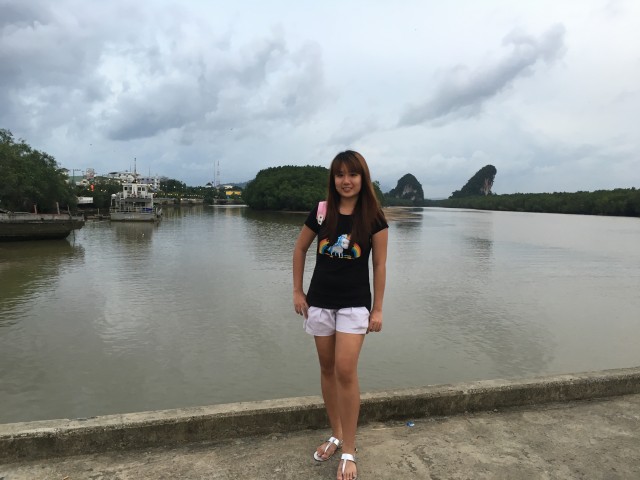 So I just came back from 4 days in KL with my family then another 12 days alone in Thailand hehe. Can't remember how the idea came about or the exact moment it came to fruition.
While booking my flights and accommodation, I kept thinking that I must be crazy to go through with this. Even told myself that if I reached Thailand and all I felt like was staying in my room to sleep and read A Song of Ice and Fire, that was fine too HAHA.
But I am so glad I did it because it was such an incredible and empowering experience. I had so much fun and met so many awesome people. Loved and enjoyed every moment!!
What made me do it
Mainly because I wanted to try as it's said to be a completely different experience
Generally tired of people and urban life and routine
I know a couple of females who are frequent solo travellers
So I thought, "If they can do it, why can't I?"
Had no problems for my previous free and easy trips with other people
All I need is Internet for Google Maps cos I'm horrible with directions (yes I know of the offline trick but having Internet connection all the time saves lives ok)
In fact for Korea, I brought my mum to Jeju / Seoul / Nami Island / DMZ and had no problems getting around even without 3G internet. So surely I can't fare too badly alone…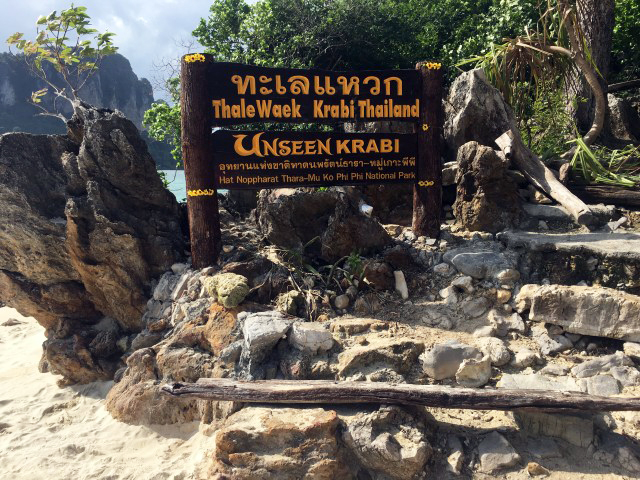 Why I chose Krabi > Khao Yai > Bangkok
It's amazing where life brings you. Initially I was only considering a short trip to Bangkok because I feel quite familiar with it, having been there twice before. Plus Thai people are very hospitable and warm so don't have to worry about asking for help.
Then I read about all the touristy things you can do in Khao Yai so that was in my list too. When I did further research, I found out about the national park. More reading took me to Khao Sok National Park which I was keen to visit as well.
But to get to Khao Sok, you need to get to Surat Thani, which is close to Krabi and Phuket. Already been to Phuket in 2014, didn't think it was that cheap or fun unless you want to party. Krabi seemed to suit all my preferences so I chose it as my starting point.
Decided to skip Khao Sok though because two national parks in one trip seemed like overkill. Plus I got lazy when I think about having to fly to Surat Thani then still take a long bus ride or something to Khao Sok haha.
Turned out these three stops were just nice though! Not too long or short. I got to do a bit of everything: Sightseeing, trekking, island-hopping and beaches, shopping and relaxing etc.
I didn't plan a lot and everything was in my head. Just had a rough idea of how many days to spend in each place, what I want to do, where the places are and how to get there.
It's also low season in Thailand now due to the rainy weather. But in return you get cool temperatures, low prices and minimal tourists so give me that any day! No thunderstorm will spoil a trip or your photos more than obnoxious, loud-mouthed PRCs, I tell you.
Anyway here's a brief outline of what I did, with minimal pictures. Otherwise I'll never get around to publishing this post. Might blog more if I have time.
Off I go



My trip was off to a good start even I flew because there was a free photobooth and staff were giving away snacks. And you know how much I like freebies and taking photos 😀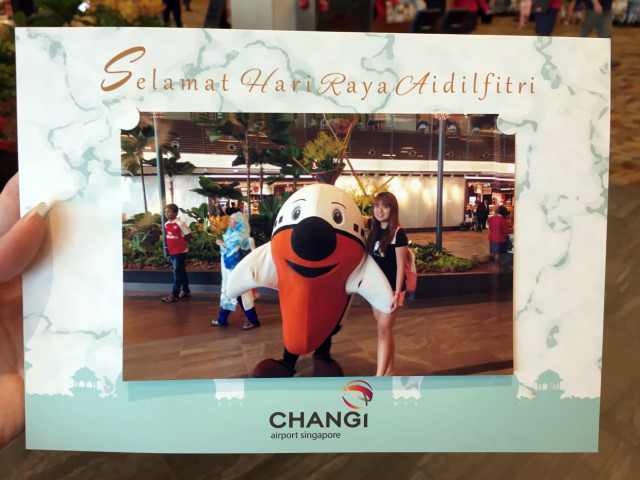 $45 one-way flight to Krabi (taxes included)
Bought a 7-day data SIM card for 299

฿

on the plane
Switched seats so that two girls separated by the aisle could sit together
Elderly couple who borrowed my pen to fill in the immigration card (I'm so prepared for this ok) were very surprised that I was travelling alone and said, "So brave"
Day 1: Krabi Town
Took the shuttle bus from the airport (90

฿

) to Rooms @ Krabi Guesthouse
Got a free room upgrade when I arrived 😀
Favourite thing about this place was the view cos it's by the river
Checked out this 10-day festival nearby at staff's recommendation
Went to the Chao Fah Night Food Market to eat some more
The guy manning the guesthouse is super friendly and nice. Every time he sees me, he greets me enthusiastically and ask how I am or how my day went. Way to make someone feel welcome! See what I mean about Thai people?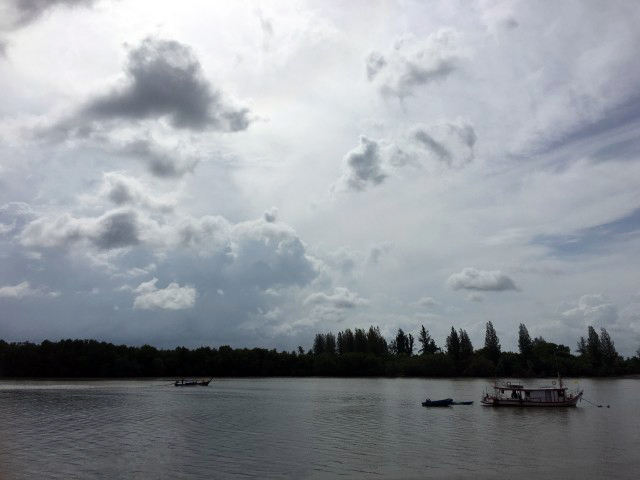 I wake up to this and take walks along this beautiful river daily ❤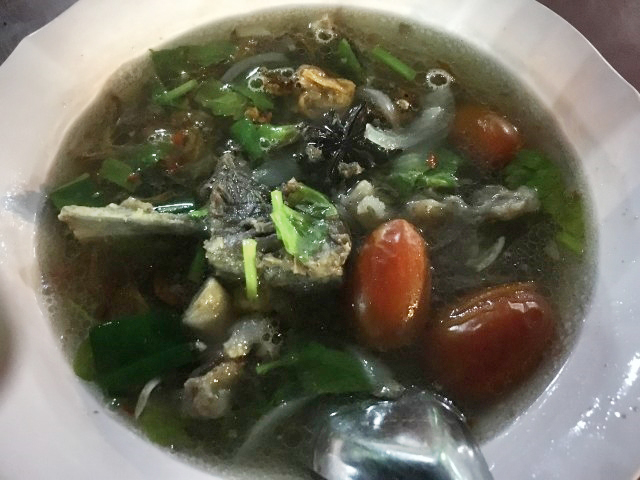 Had damn awesome beef soup here. Had planned on checking out another night market but it was further up and already dark so I decided to go just back and rest.
Day 2: Krabi Town
Went to the

Maharaj

Morning Market, walked around main town area
Visited Wat Kaewkorawaram temple
Took a motorbike taxi to Tiger Cave temple
Climbed a whopping 1,237 steps to reach the peak
Felt so accomplished and most amazing views ever!!!!
Sent videos to tell all my friends and family about my feat hahaha
Climbed back down and bought a drink to reward myself
Had the drink stolen by an asshole macaque
Took a motorbike taxi back to guesthouse
Bathed and then went to the festival again for food
Had the nicest egg with roti in Thailand ever plus lots of junk food
Walked to the iconic mud crab sculpture for photos
Went to the weekend night market which was super lively
Ate and then dapao-ed more food back
Damn tired plus it was dark so I took a motorbike taxi back
Shoutout to the two biker friends I have in Singapore who taught me how to get on and off a bike so I didn't look like a fool when riding one in Krabi HAHAHA.
This is just one side… wait till I post the rest of the photos (if I ever)!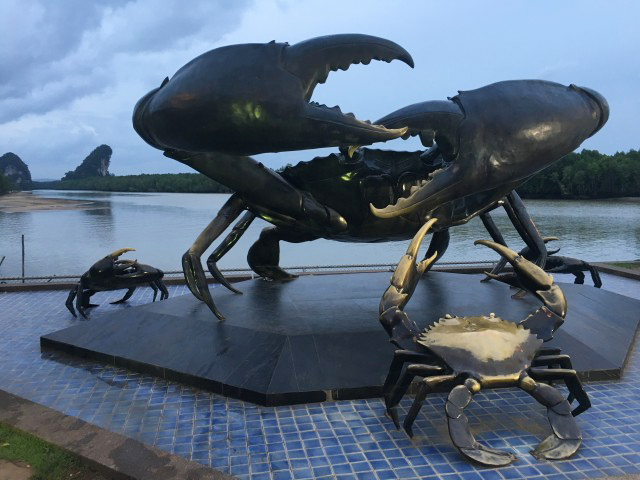 Day 3: Krabi Town > Ao Nang



Checked out and admired the river for one last time with a fruit shake
Walked further up to catch the open-air shuttle bus (60

฿

) to Ao Nang
Checked into Krabi Forest Homestay
Walked to Ao Nang Beach for photos with the swordfish sculpture
There's a lot of street food along the way
Checked out the Walking Street shops
Ran into another solo Singaporean woman whom I'd met on the airport bus
We recognised each other and chatted a bit
Stocked up on drinks at the family mart for my fridge
Had a damn shiok 2-hour Thai massage
So glad I had ample time and thought of staying at both Krabi Town and Ao Nang. Because they are not near at all and one day is not enough to explore each place. Plus bus services stop at around 6pm.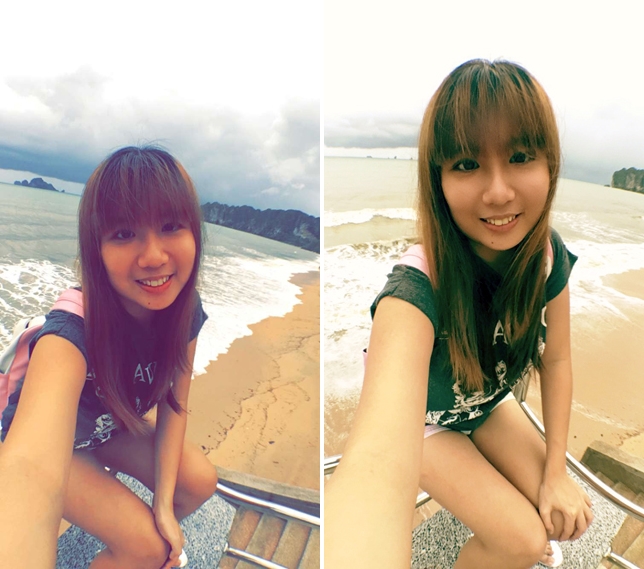 Taken from Snapchat hence the filters. But all the other photos in this post are straight from the camera with minimal post-processing (only brightened some). Krabi is so freaking beautiful that it's almost unreal.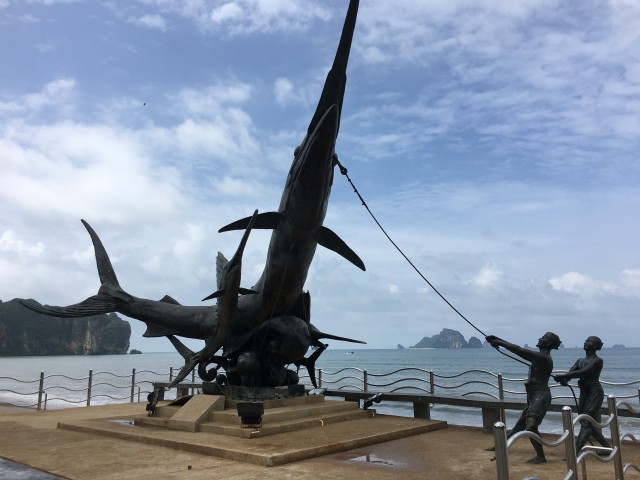 Day 4: Ao Nang
Walked right to the end of Ao Nang beach where it's completely empty
Walked back to guesthouse to get ready for my 7-island sunset tour
The brochure says 1,800

฿

but I paid only 700

฿

lol
Got picked up and dropped off at the pier to board the boat
China uncle referred to me as the 'S'porean who came here to play on her own'
Went snorkelling which felt amazing beyond words
Visited several islands and beaches including Railay
Dinner on the boat at sunset then back to the pier for a fire show
Driven back to guesthouse but I was craving egg roti pancake after bathing
So I walked out to buy and brought along a torchlight cos it was dark LOL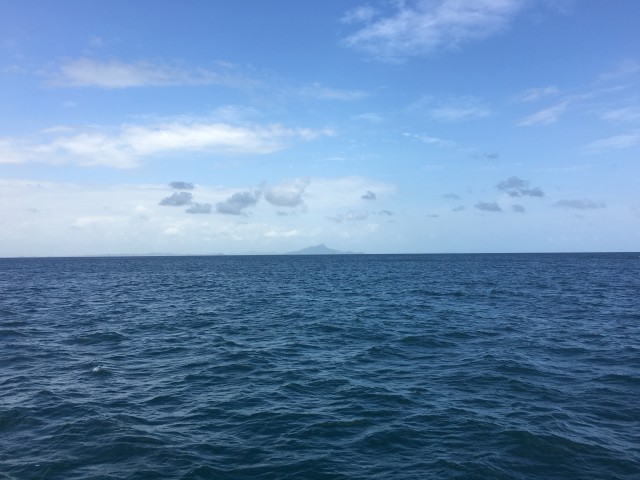 Zero editing! Oh Krabi, you have stolen my heart…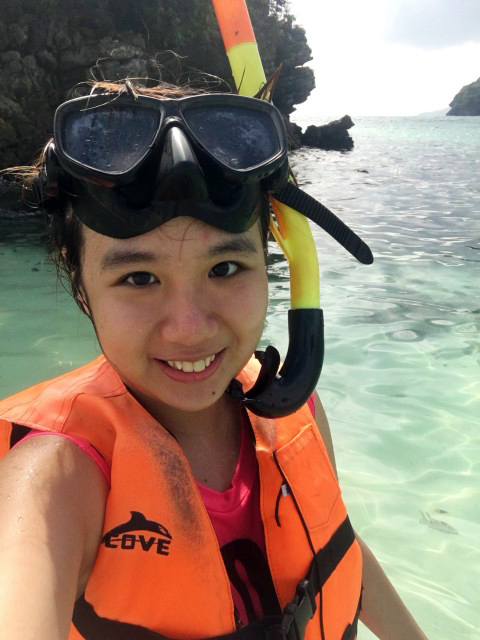 If I knew this trip was going to make me so happy, I would have done it sooner.
Honestly I can't believe how pristine the islands and beaches here are despite being such popular tourist destinations. Crystal clear water, clean white sand, gorgeous blue skies and seas. Super lucky that it didn't rain the entire time during our tour too.
Everyone was so nice to me too, even the boatmen. Also got to know a group of friendly Singaporeans who asked me to join them when they went for massages that night and elephant trekking the next day. But I declined because I had my own plans.
Day 5: Krabi > Bangkok > Pak Chong > Khao Yai



Woke up at 5am for the shuttle bus to the airport at 5.40am (150

฿

)
Took a domestic Thai Lion Air flight to Bangkok ($22)
From Don Muang airport, took the shuttle bus to Mo Chit Bus Terminal (30

฿

)
Boarded the 11.30am bus to Pak Chong (133

฿

), 3-hour journey
Reached Pak Chong bus station and waited for guesthouse staff to pick me up
Reached Bobby's Apartments at about 3pm
Went on a half-day tour near Khao Yai
Swam in a crystal clear natural spring then visited a local market
Went to a cave where there were hundreds of bats flying around
Watched millions of bats fly out of their caves at sunset (video)
Super rushed day because the half-day tour starts at 3pm so I was trying to reach before that. So grateful that everyone waited for me to start the tour!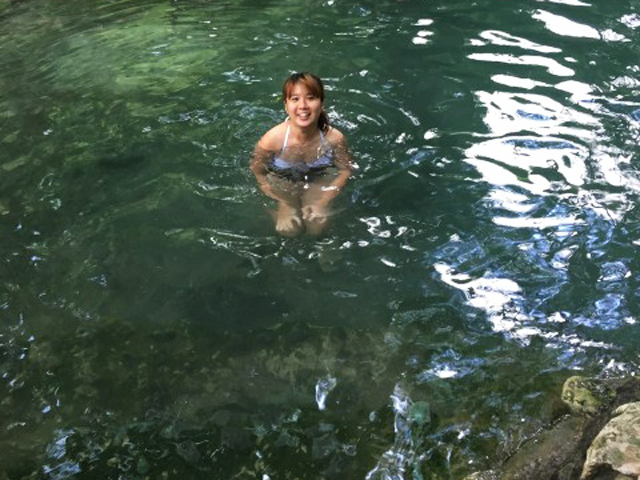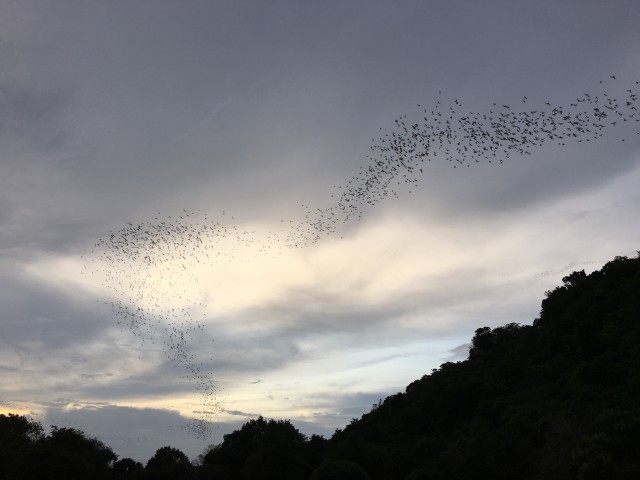 Day 6: Khao Yai National Park
I thought the full day tour started at 8am so I woke up at 6.50am
Was told that it started at 7am LOL so I had to rush while others waited again
Arrived at the national park and went to look at gibbons
Omg their mating calls are damn nice to listen to
Trekking through the jungle till 5pm but we didn't see much animals
There was a huge waterfall and the fog on my face felt sooo good
So tired I wanna die, set up camp, took a shower, had dinner
Had a ~revelation~ about how little we actually need in life
Falling asleep in a tent to sounds of the rain and animals = priceless experience
I thought the trekking would be on proper walkways and paths like all the other treks I've done before but this was literally off the beaten path and deep in the jungle. A woman on the tour had to keep holding my hand every time we went up or down somewhere steep or slippery because my cheap shoes CMI.
Plus I forgot to bring a change of clothes or toiletries for camping due to rushing. Borrowed soap and a towel from the Dutch family who did the camping with me, wore back the same clothes. While bathing I realised actually all humans really need is clean water 💡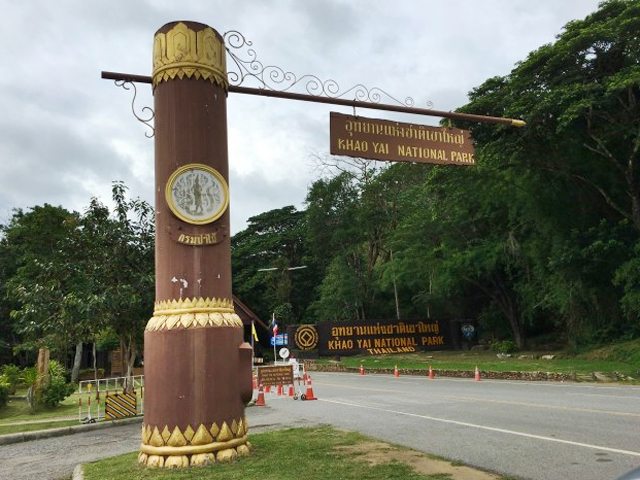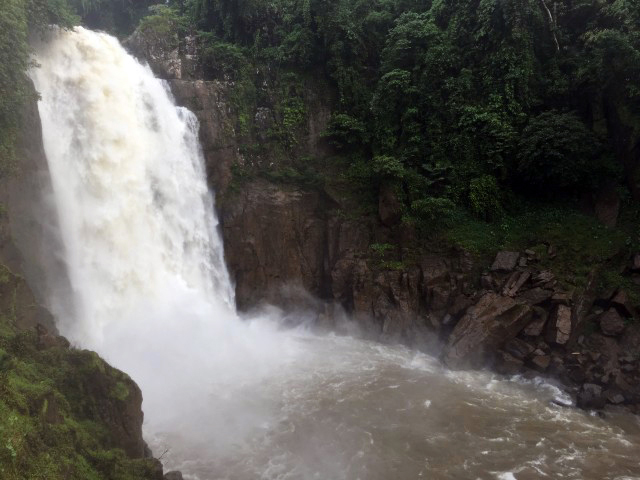 Day 7: Khao Yai National Park
Woke up right amongst nature and feeling so happy to be here
Did more trekking and the family took turns holding my hands to support me
At some points, it was so slippery that I did crash into them but nobody fell over
Saw lots of birds, butterflies, waterfalls
Lichen, a

dhole, a scorpion, snakes and even a crocodile!!!

Drove up to a two different viewpoints and the scenery is breathtaking
Returned to the guesthouse at 7pm+ and had dinner with the Dutch family
Exchanged stories about Singapore and Holland
The family of five is so incredibly nice and I'll never forget their kindness… So grateful for everything, especially how they pretty much helped me to survive the 2.5 day jungle trek.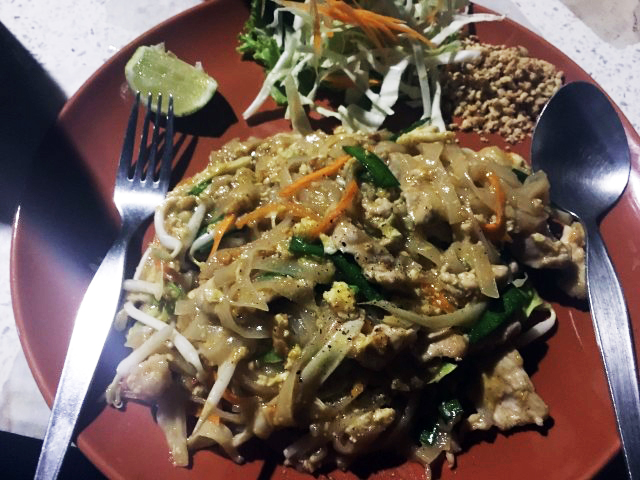 Best pad thai I ever had in my life… gosh the pork was so juicy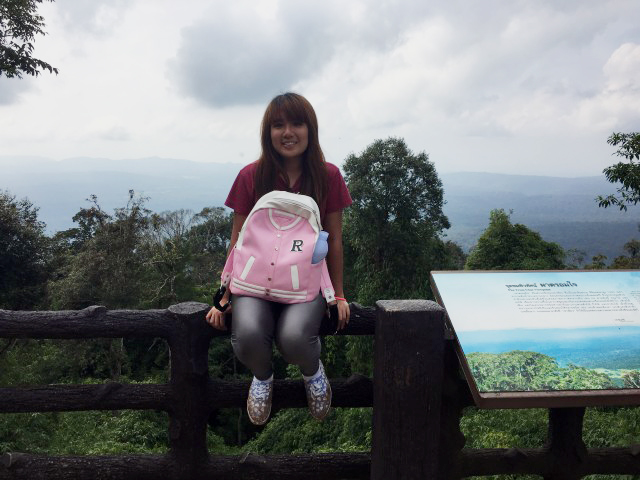 Day 8: Pak Chong > Bangkok



Checked out and got dropped off at the bus station in the morning
3-hour bus journey back to Bangkok (free bottled water and biscuit provided)
Took a taxi from Mo Chit Bus Terminal to Pratunam cos lazy / carrying luggage (160

฿

)
Checked into Baiyoke Boutique Hotel
Ate and shopped around in the area till 11pm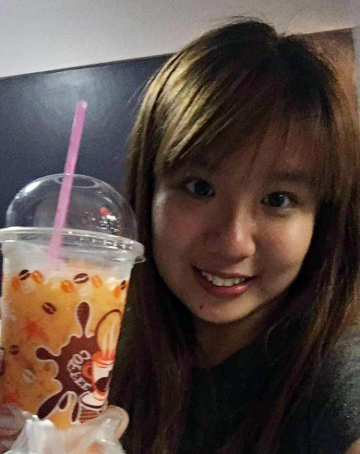 Couldn't stop drinking Thai iced tea
Day 9: Bangkok
Shopped around the morning market
Took hotel's free shuttle bus to Chatuchak Weekend Market
Had coconut ice cream, watermelon volcano, rainbow fruit soda
Eat and shop and eat and shop and eat and shop
Took MRT to Union Mall 2 stops away
Whoever said it's cheap is a hugeass liar
Took MRT and BTS to Thong Lo for last day of TGIFest
Eat and eat and eat and eat and eat
Went back hotel to soak in the tub cos so tired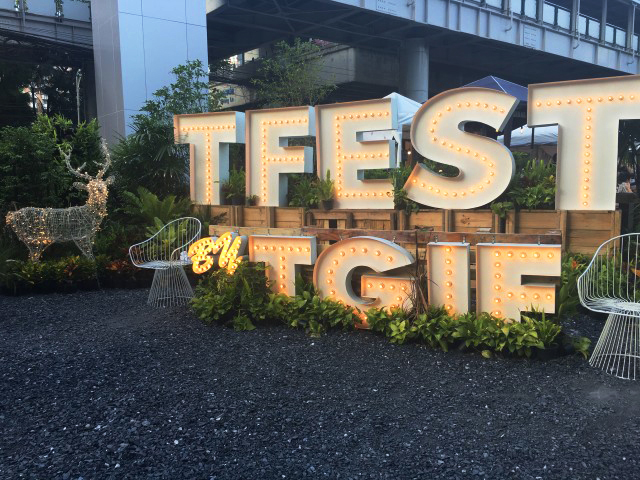 Linus realised I was in Bangkok and told me he just booked a last minute flight here cos #yolo. Then we realised we were on the same flight home on the 20th haha.
Actually I didn't do much in Bangkok except shopping and eating, especially after he arrived. Had planned to spend a day at Ayutthaya or visit the Grand Palace (3 times in Bangkok and I still haven't seen its #1 attraction lol) but I got lazy.
The Baiyoke area alone is so distracting because I couldn't stop shopping. Even a 10-minute walk to Platinum Mall turned into over three hours because there were so many stalls along the way!
Day 10: Bangkok
Had hotel breakfast then went back to sleep
Met up with Linus and his friend Zach and we went to eat Sabx2 wanton mee
Super bohua ok they raised the price to a whopping 100

฿

wtf is u srs
Went to do more shopping from day to night
Went to the supermarket to get drinks with the guys
Came back, one kept playing phone game and one kept swiping Tinder…
… While I dozed off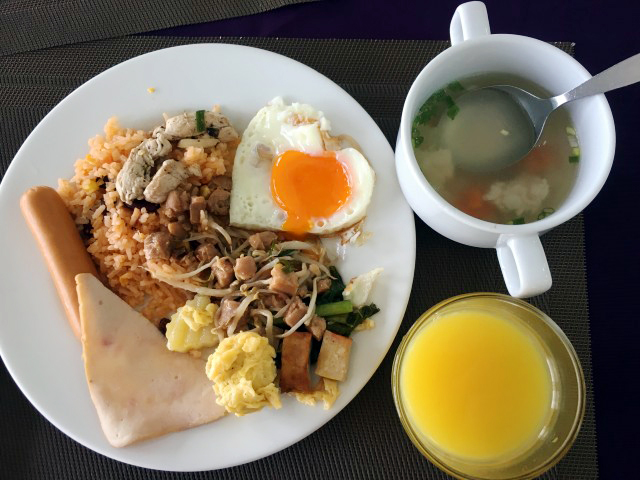 Only trying this cos I had a free coupon… decent but I'll choose street food any day!
Day 11: Bangkok
Woke up at noon and went to eat a free plate of pad thai from the hotel
Went on a spree at Big C supermarket where I spent hours and 2,900

฿

LOL
Walked 40 minutes back to the hotel carrying all my stuff #achievementunlocked
Everyone looked at me like I was mad though hahaha
Craving chicken rice so went to look for the most famous pink shirt one
Passed by the second most famous green shirt one
Lazy walk further so ended up eating at the blue shirt one -_-
Saw a stall selling yummy-looking pork trotters otw back
So I dapao-ed and it was the most worth it and delicious meal everrr
Went to use my free 10-minute massage from the hotel
Decided to pay for another 1 hour cos damn shiok and legs breaking
Impressed at myself for all that I managed to pack and squeeze in luggage
Linus told me to "come down for drinks"which also included shit load of food
Tom yum soup, grilled prawns and sotong, pork skewers, popiah etc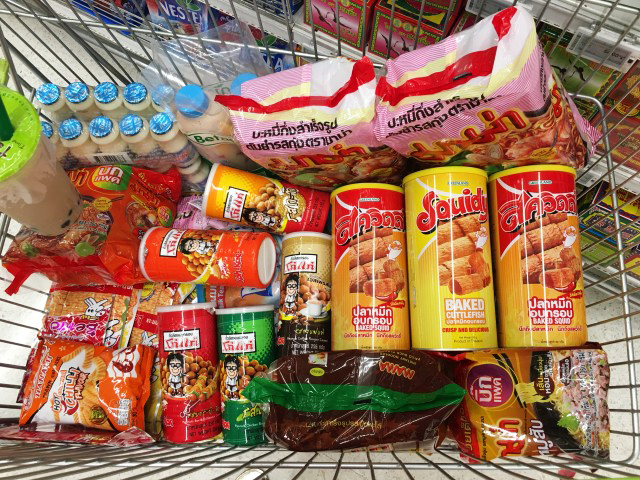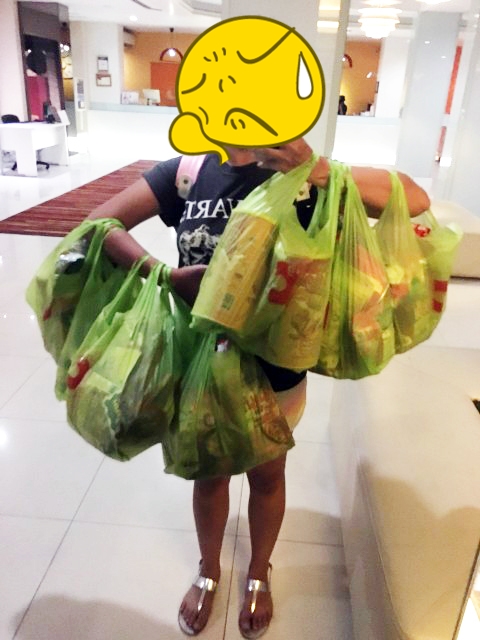 #NeedNoMan 😎
Day 11: Bangkok
Did nothing but lazing about and last minute packing
Took hotel's free transfer to airport rail link
Boarded TigerAir flight ($106 including checked baggage)
Shared a cab with Linus and home sweet home!
Really thankful that Linus was here to help me carry my heavy luggage because I bought so much HAHA. Need no man but still good to have one around, oops. Also I thought I was budgeting very well the first half of my trip. Oh, Bangkok…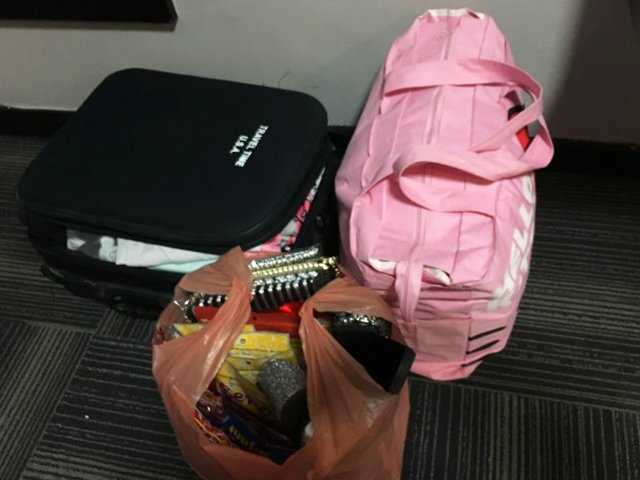 Afterthoughts
Seriously unforgettable trip. I did not have any bad experiences nor feel anything negative at all the whole time which is a surprise even to myself. No scams, no harassment, no emoing. Just one big happy adventure. Can't wait to do this again!
Got lots more beautiful photos and things to share actually so hopefully I'll find time to post more. Sigh I have so many other fun trips I've never blogged about haha.
So pleased with myself for a successful solo trip, getting out of my comfort zone, challenging myself and experiencing so many new things. Some things you will always remember for life and this is one of them 🙂