Happy Meowday, Dian!
Went to find a purple (her favourite color) bokeh image and piaked the text and stuff using Photoscape. Hahaha looks like some disaster art I know but this is my first time doing this! Hope you like it anyway 😀
Happy 17th Birthday and I just wanna say how happy I am to have befriended such an amazing person like you.

May our friendship blossom and hope David & Rupert come to Singapore more often, HAHA.

Love all the times we yakked away in class and laughed at all the Tumblr jokes! I love you very much! ❥♡❤
Okay just a short poast because I have wished her on Tumblr, Twitter, Facebook, SMS and I even sent her an ecard via email. Plus I said different things everywhere!! Dian, you have a very crazy friend.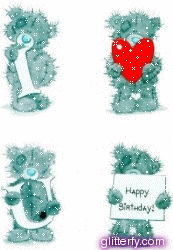 XOXOXO MIAOW!
Tags: birthday
This entry was posted on Sunday, November 28th, 2010 at 2:26 am and is filed under Others. You can follow any responses to this entry through the RSS 2.0 feed. You can leave a response, or trackback from your own site.