Ezbuy gave me a free eggmaster
We've been ordering stuff for our new home via ezbuy, which is very easy to use and has been quite reliable. It's not that I can't read Chinese but buying directly from Taobao can be very troublesome because you have to arrange your own shipping and you go through lots of parties, amongst other problems (see 'Taobao Sharing' Facebook group).
I don't mind the waiting time because it's expected when you shop online so I don't understand why people do it then complain non-stop about parcel delays, especially when they purchase on 1111 due to the cheap deals (see 'Ezbuy Complains' Facebook group).
My purchases were all made before 1111 and after Black Friday + 1212, but there was still some delay due to the ezbuy versus Taobao saga. Anyway we were happy with everything but one of my brother's tables came in the wrong colour (brown instead of white).
I contacted ezbuy to request for an exchange and did not get a response for nearly one month, until someone in the Facebook group taught me a neat trick. It really worked and I got a reply the next day! After some emails back and forth, we agreed to accept the table as it is and in return, they would send us a free eggmaster as compensation.

I was very surprised because we had been prepared to just use the table (my brother didn't want to wait anymore). It was delivered straight to our house at no extra cost today ?
Now I can make sausage-looking eggs ? Very grateful for the kind and unexpected gesture! So nice of ezbuy to communicate with the seller, settle everything and see through problems to the end until they are resolved.
Btw I knowingly bought overpriced Okiniawa eggs from Donki at $6.50 (1 box, 10 eggs). In comparison, you can get normal brown eggs from NTUC at $1.55 per box LOL… But I regret nothing cos they really taste damn awesome and dfiferent wtf please try if you can ok.
I also finally opened and used the Nescafe Dolce Gusto Coffee Maker that I won during an office Christmas party two years ago: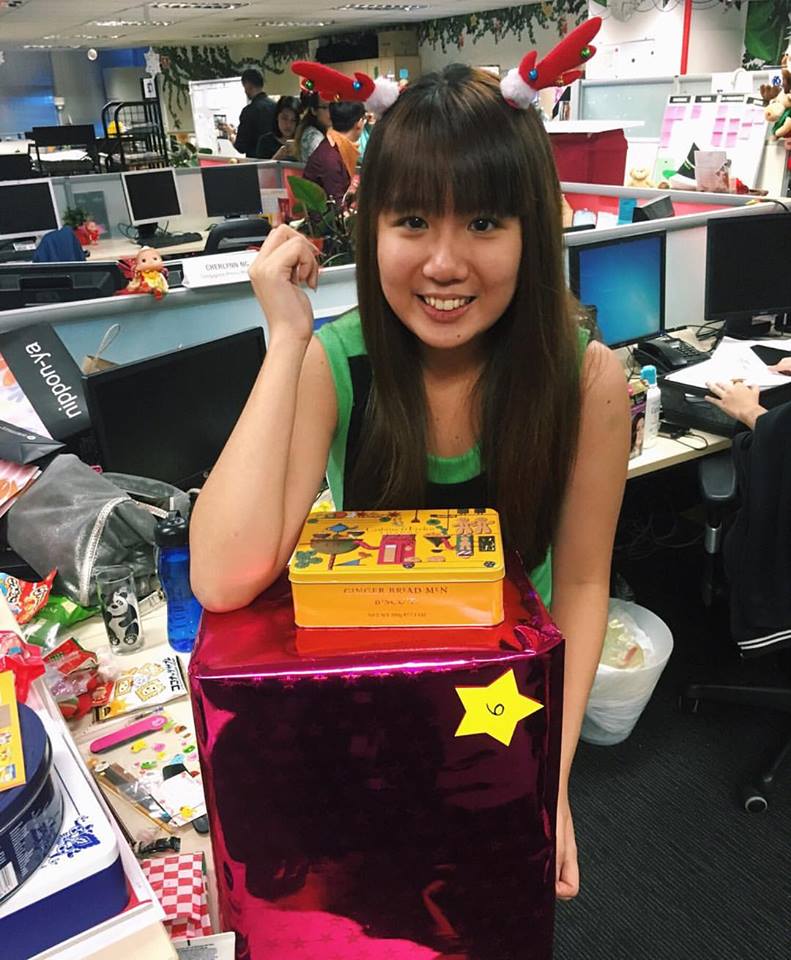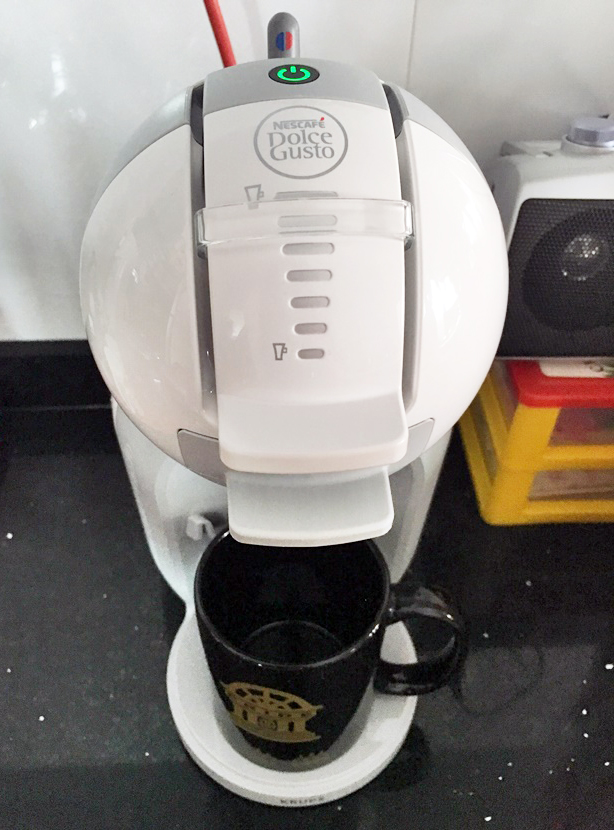 What a good win for a caffeine addict!!!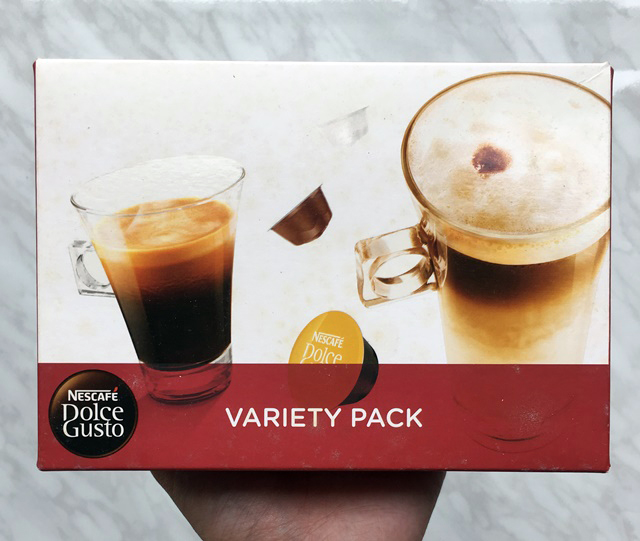 Came with a variety pack of capsules yay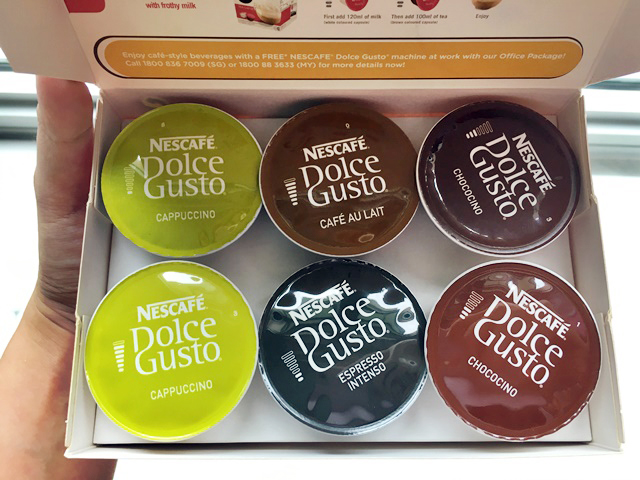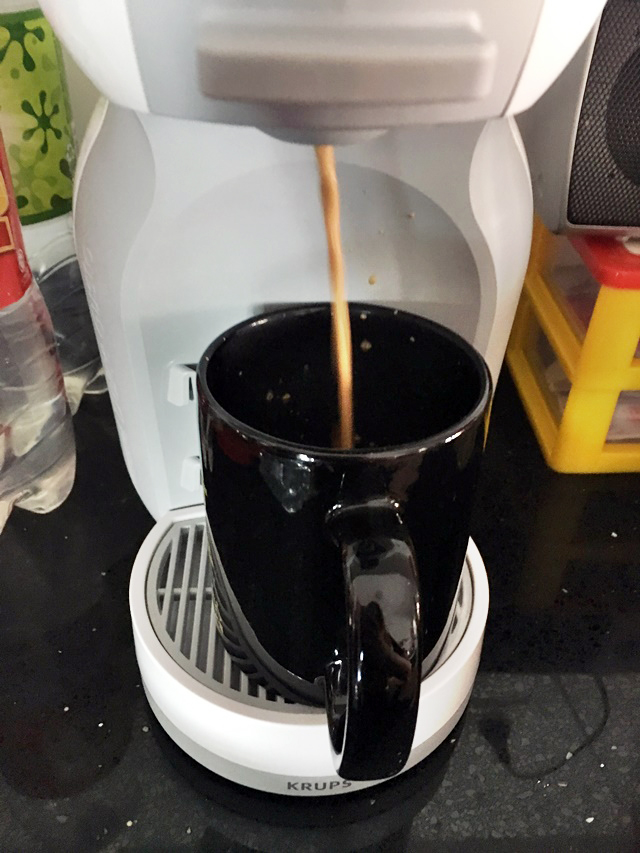 Voila! It is very tasty, smooth and rich ☕
Anyway, it is nice when people bother to do service recovery. After reading my previous post, iSteaks actually invited me back for a complimetary meal to taste what their steak is supposed to be like. I went and it was indeed a much happier experience.
Haven't had time to process the photos but hopefully soon!!! Damn busy with the whole moving house thing and planning my next solo trip until I wanna faint.
Oh and you know who has terrible service year after year? SUCKY SINGTEL.