Nonsense poast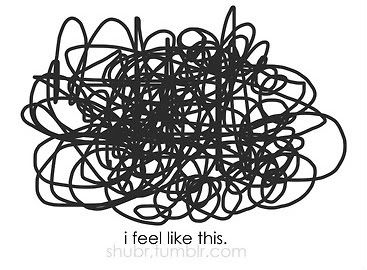 – SO MANY THINGS TO TALK ABOUT TILL I DON'T KNOW WHERE TO BEGIN –
Someone's been leaving either nonsensical or hate messages on my Formspring. Not that I mind. Iz very entertaining and amusing. Such light words fail to bring me down or hurt me :>
My ego is too big to deflate so easily lah!
Have been answering every question no matter how retarded they are. If you are trying to hurt me, you need to work harder. Well anyway… I welcome all kinds of messages 😀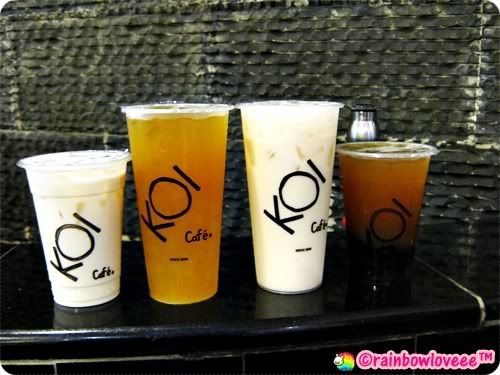 Went to get Koi with my girls last Tuesday because we had a lot of time till lecture started. Bad decision.
Got back grades for Intro To Media ICA2 and I got 23.5/40 which is infuriating because I missed my A grade by just half mark! But nvm, am pleased enough :>
Apparently there was a fire at AMK Hub just now, making us walk an uber long way to Koi Cafe, where the queue was exceptionally long too -_-
Decided to try Aloe Vera Passion Green Tea but I don't like it 🙁 The milk teas are better. Darilene and I ordered Large somemore because like come all the way here, must make it worthwhile right!
Oh man, waste my $5 !!
Drink awhile only and I feel like chucking the whole thing already.
Darilene was like, "What?!" and I said everytime after I get what I want, I don't really want it anymore. Like 95% of the time I'm like that 🙁
So hor, on the way back to school right…
I DROPPED MY WHOLE DRINK SPLAT! ONTO THE GROUND AND THE WHOLE CUP BURST WTFFF
Karma, I tell you.
Haven't even drank half of it omg -_-
Nevermindddddd whatever :>
Was half dead when we all reached school. So tired that I skipped Marketing lecture with Darilene. This time I didnt't even feel anything, just walked out nonchalantly like it's an everyday thing.
Seriously, went school for nothing that day. Shouldn't even have come at all!!!
Well at least we got to see JuJu and have lunch together 😀 miss her!!!!
Okay I shall update all the small happenings here. Shall squeeze all the nonsense nobody wants to know about here for my own recording of events.
UGH GUESS WHAT I FREAKING FOUND MY OLD EZ-LINK CARD AND IT WAS IN THE BACK COMPARTMENT OF MY WALLET ALL ALONG! Not some random corner of my house but my wallet!!
Gaaah wanna slap myself. Waste my money only. Shall dispose of any incriminating evidence and just forget about the whole thing.
By the way the very first thing I did after coming home on Friday was to…
DYE MY HAIR.
My mom had leftover dye and let me use the remaining on my hair ends 😀
Liese's Chiffon Biege, but like no difference also -_-
Was too tired and lazy so I left the dye on for awhile only.
Okay I need to stop doing crazy random things on impulse.
But it's what makes life fun, no? 😀
Holidays is shiokkk.
No need worry about any work to be done etc!
I do not want to hear the words, "formal wear", "pitching" and such for the next one mont at least ktnxbai.