Posts Tagged 'outing'
February has been a blast thanks to a stroke of good luck + Valentine's Day + Chicago The Musical + a solo staycation, so this post will be about the first three 😁 Sorry if you thought this was going to be a travelogue but I've yet to set foot in the States LOL and my original title (still in the url) was too long.

If you are wondering why I'm suddenly blogging so much, it's because I have time + am feeling it + have always loved taking photos / telling stories through writing / leaving reviews and ratings (109 on TripAdvisor, 200 on Goodreads, 815 on IMDb), that's all.
1. Crepe Cake from Hasu Confections and Mediacock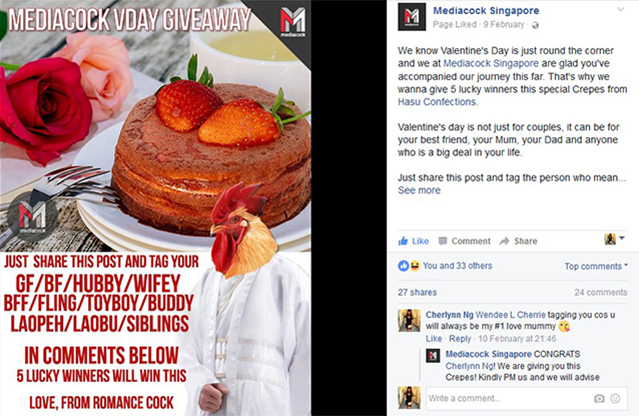 Won a super delicious red velvet cheese crepe cake through a Facebook giveaway, which I arranged to collect on the 14th itself. I kept my promise and went home to give it to my mum first! For the unfamiliar, Hasu is a cafe at PoMo in Dhoby Ghaut.
The cake itself is seriously good and better than the one I had from Lady M last time. Ranking it #2 on my personal list, after the Thai Milk Tea crepe cake I had from Petite Audrey in Bangkok (mum agrees). Please try that if you are ever in Thailand ok?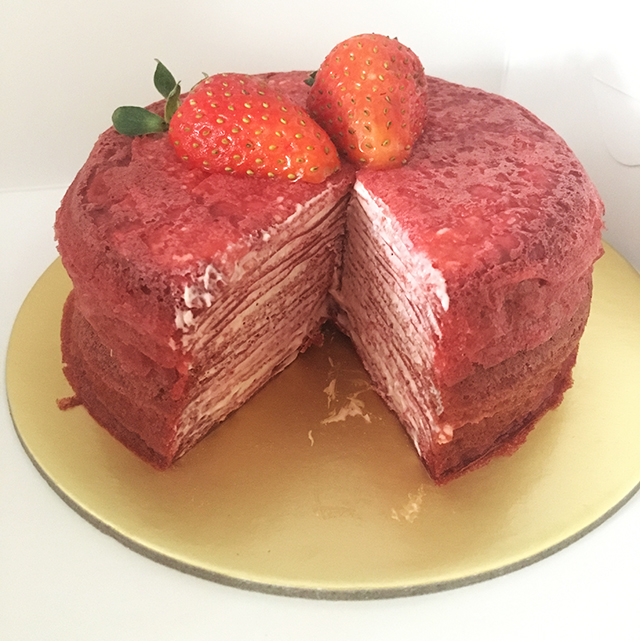 2. Valentine's Day dinner at Bistro du Vin
J made a reservation at this French restaurant at Shaw Centre and I feel like it was the best decision ever. Firstly, I loved the food.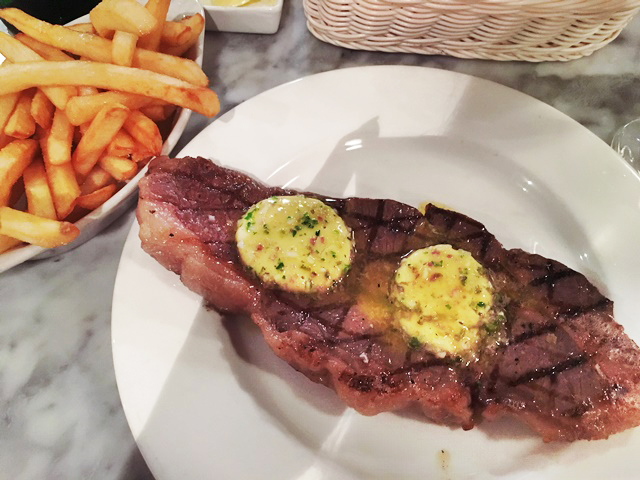 Wagyu steak and truffle fries!!! So big and juicy and the best steak I ever had… #ATasteOfHeaven (if Heaven had wine and cattle which I'm sure it does)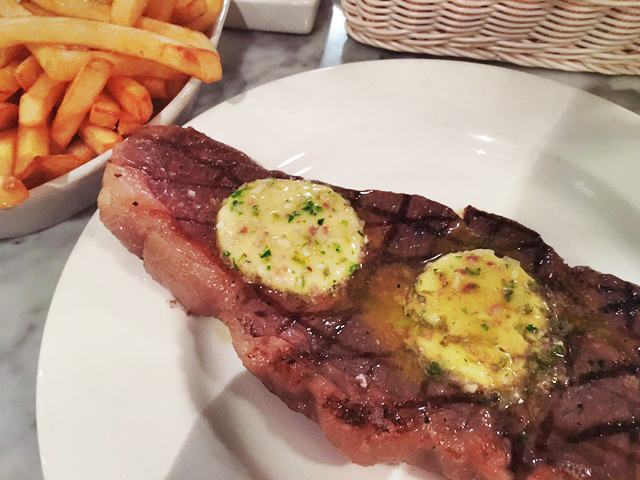 The actual name on the menu is damn lengthy because the cow was apparently grain-fed 400 days then char-grilled with some sauce and marbling 4… and no I have no idea what any of that means hahaha.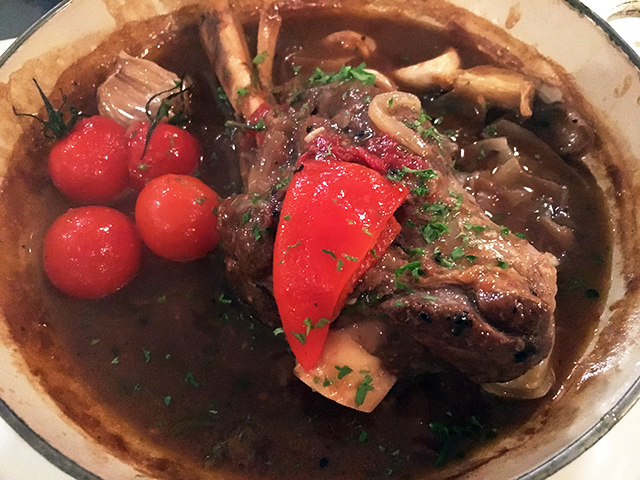 Lamb shank in white wine with onions, tomatoes and potatoes.

Here's where it gets interesting because we got the bill and our waiter returned with a white envelope for us. I can't remember his exact words but he said that it's something for selected customers only (I think one criteria is that you have to pay via MasterCard) and we can open it now but don't let the other diners know about it.
Hmm very mysterious and all. J had to fill in his name on a form where there were only 3 rows for 3 winners so I guess we were really lucky. So we only opened the envelope when we left the restaurant…
3. Chicago The Musical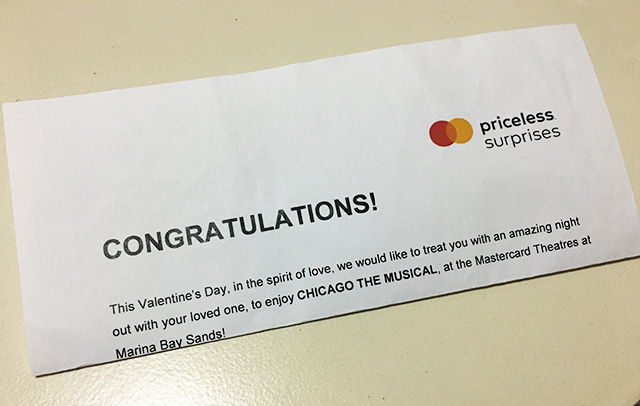 My face was like 😱 😱 😱  because how often do you win musical tickets without even doing anything except enjoy good food??? I nearly jumped for joy… or maybe I did hahaha. We went back to Bistro du Vin to thank our waiter. And this is also why you should always be courteous to your servers hehe.
We were given several timeslots to choose from and make a reservation, then collected the tickets the following week just before the show.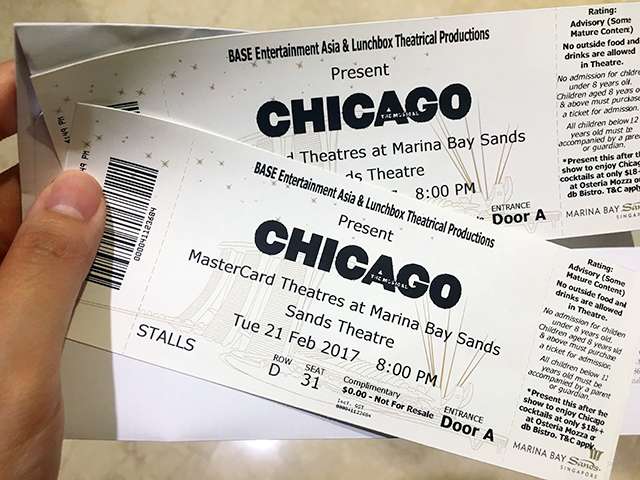 We thought we were going to have crap seats with restricted views since we got them free but we didn't even get regular seats. We got seats in the freaking VIP section, fourth row from the stage and in the middle section. I could see all the cast's faces and their pretty costumes and hot bodies and the rhinestones on the sparkly heels 😭😭😭.
I love the show! It's so funny and different from other musicals I've watched e.g. Phantom of the Opera in London and Les Miserables at Esplanade (both hauntingly awesome) which are towards sad / tragic / romantic. Chicago is more of comedy / satire / social commentary. My favourite scene is when the six murderesses sing Cell Block Tango ('He had it coming'). The lyrics are so brilliant hahaha.
But in terms of precision or how in sync the cast and their dance moves are, it's about 95% as compared to the 100% from Moulin Rogue in Paris (one of my greatest life experiences ever… I have never seen anything like it).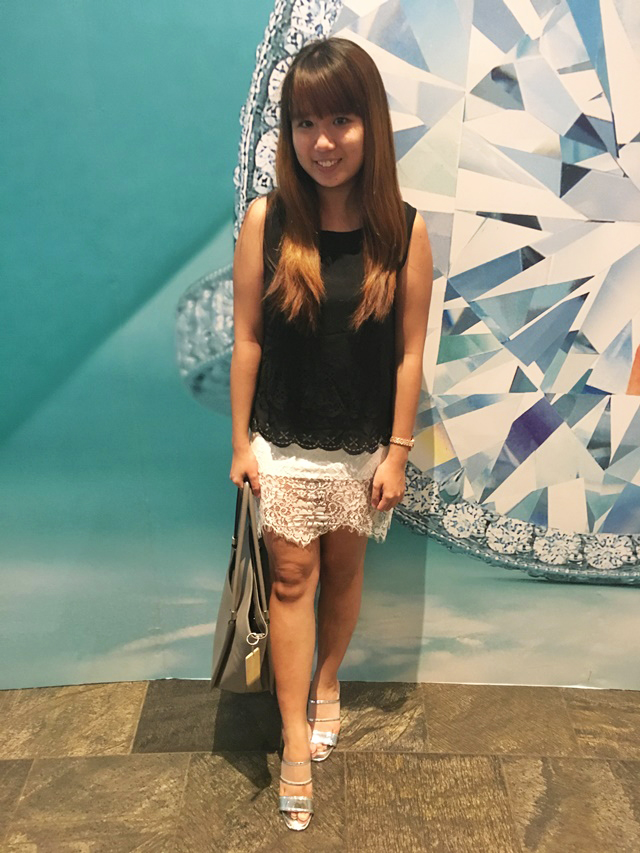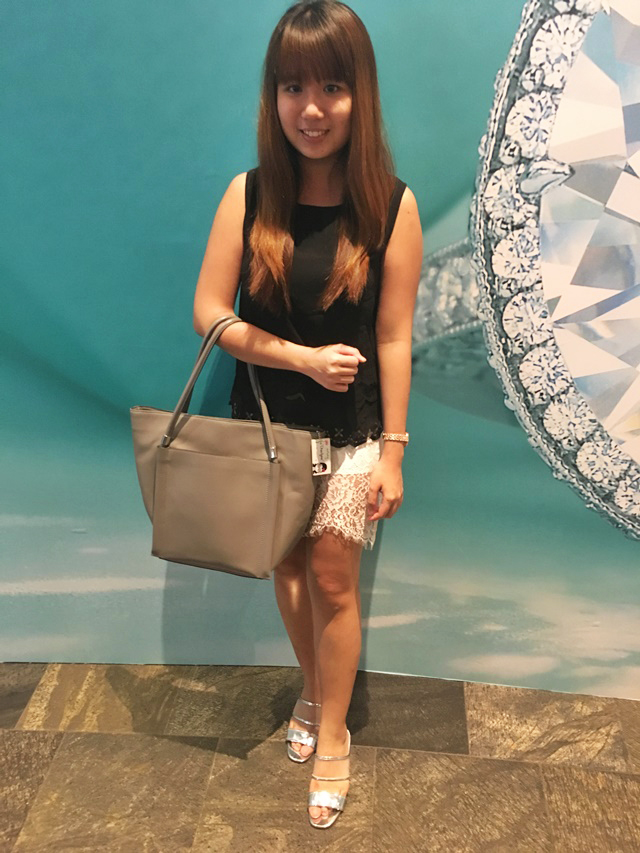 Went to ORTO for a late dinner afterwards because Yishun is awesome.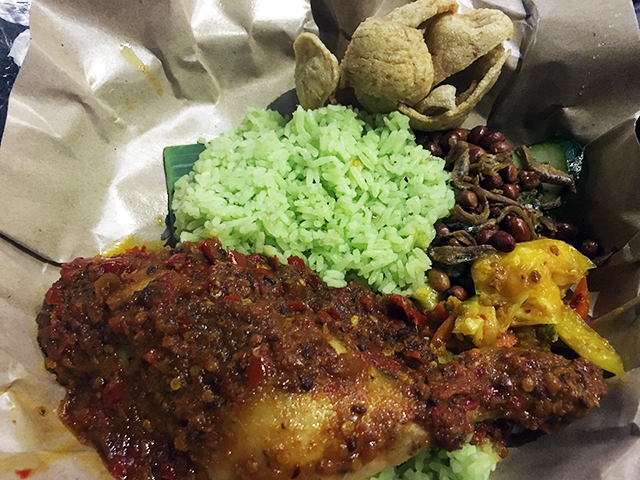 Ok I think people might find this my grossest post to date because the whole thing is basically me gushing about some thing or other. But hey I'm not going to apologise for being lucky and feeling happy! 😝
So so so happy and in love with life! I have so much to look forward to and all the excitement feels almost unreal because everything is happening consecutively.
☆

2-day course at Supreme Court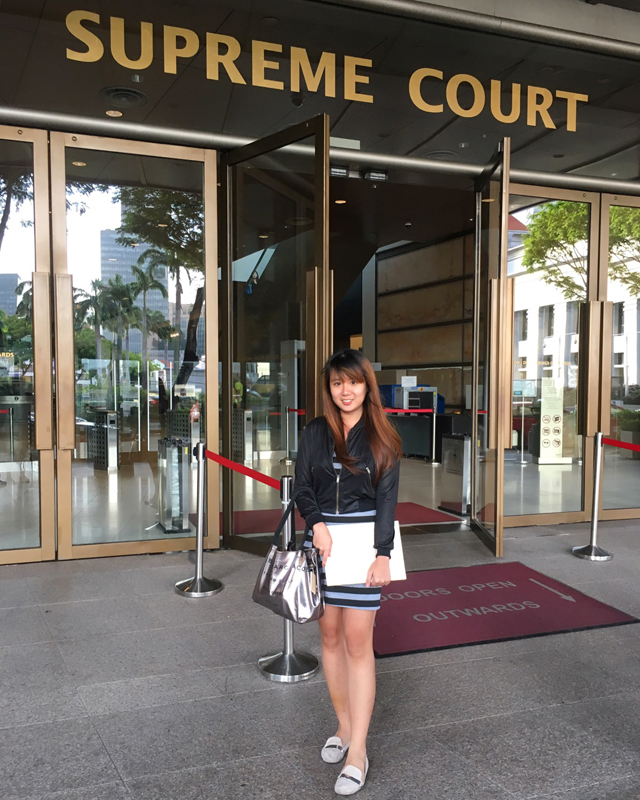 Attended a media judicial training course at the Supreme Court and it was so interesting. I actually wished the sessions were longer because I felt that it was a bit too rushed. We also got a tour (omg this place has the most gorgeous views ever of MBS and the skyline but sadly photography is not allowed).
But the most exciting part was sitting in on a hearing for a drug trafficking case at the Court of Appeal (the highest court)!! Feel so lucky being able to get such an opportunity.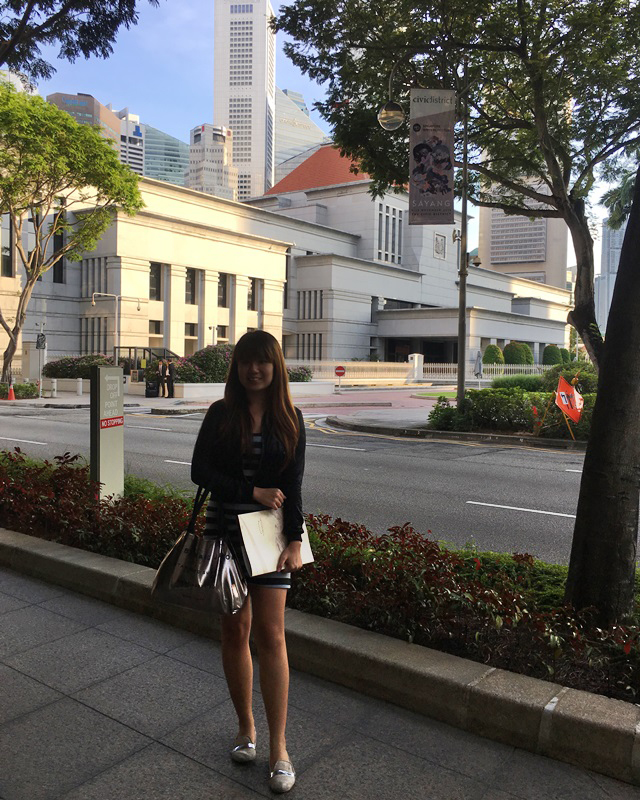 Last year during another course, I got to watch a City Harvest Church case and sat right behind the defendants (Kong Hee, Serina Wee etc). Really epic and intense!!
Anyway I can't believe there were people who saw the photo I posted on social media and thought I was in trouble/getting sued… You can be at court for more than just fighting lawsuits, you know?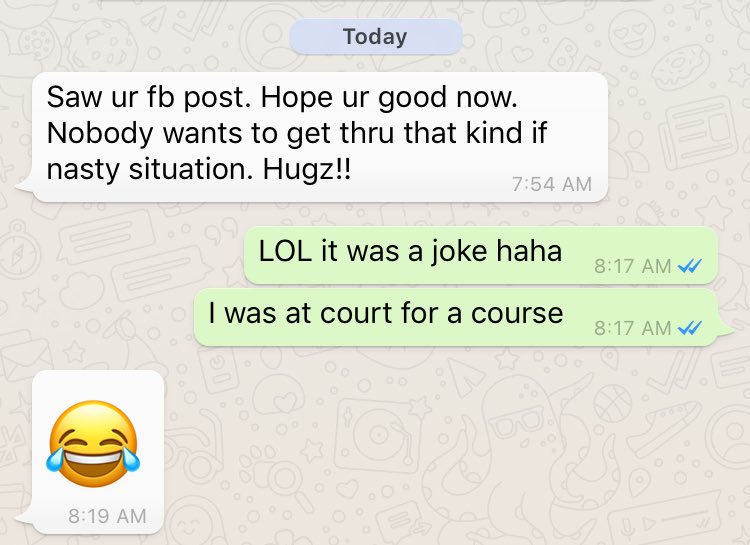 I don't usually reply texts so early or fast but I wanted to clarify before any rumours started.
☆

Birthday and long weekend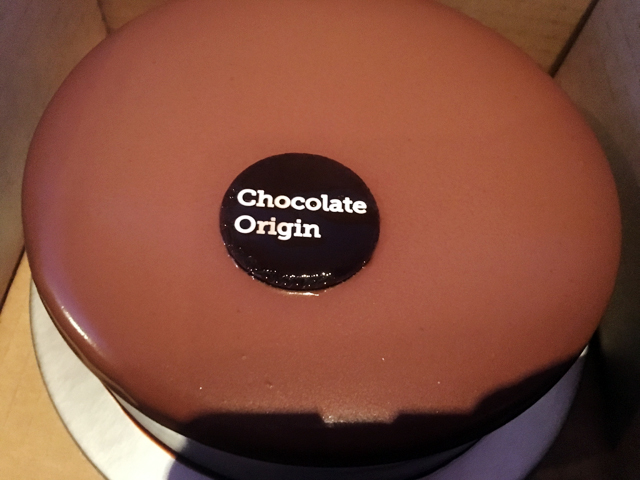 Have you ever seen a smoother cake? I think it has a better complexion than me hahaha.
Nothing like a birthday to remind you of how loved and fortunate you are. Thank you to everyone who I spent the past few days with! And they are all family and friends who have been in my life for years and always there for me. I've known so many people who come and go but these are the keepers ❤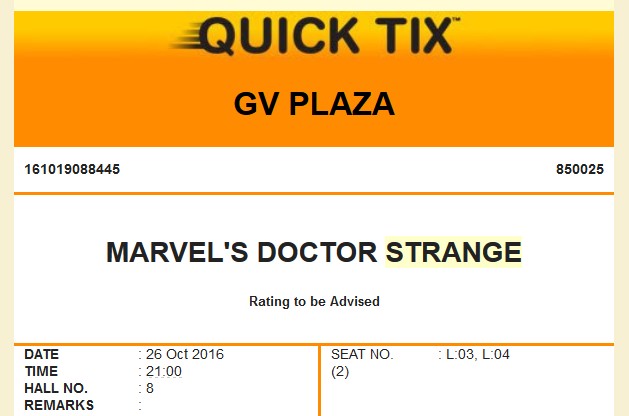 Actually quite touched that while everyone in the office usually gets pranked for their birthdays, my editor actually gave me preview tickets to Doctor Strange.
Karaoke on Friday night with Amos (whose birthday is a day after mine), Linus, Yixuan and Jiayi was epic too because I suggested singing for four hours till 2am (time still flew by though!) despite having work the next morning. Damn spontaneous la cos everything was booked and everyone said ok less than 10 minutes after Linus first suggested the idea.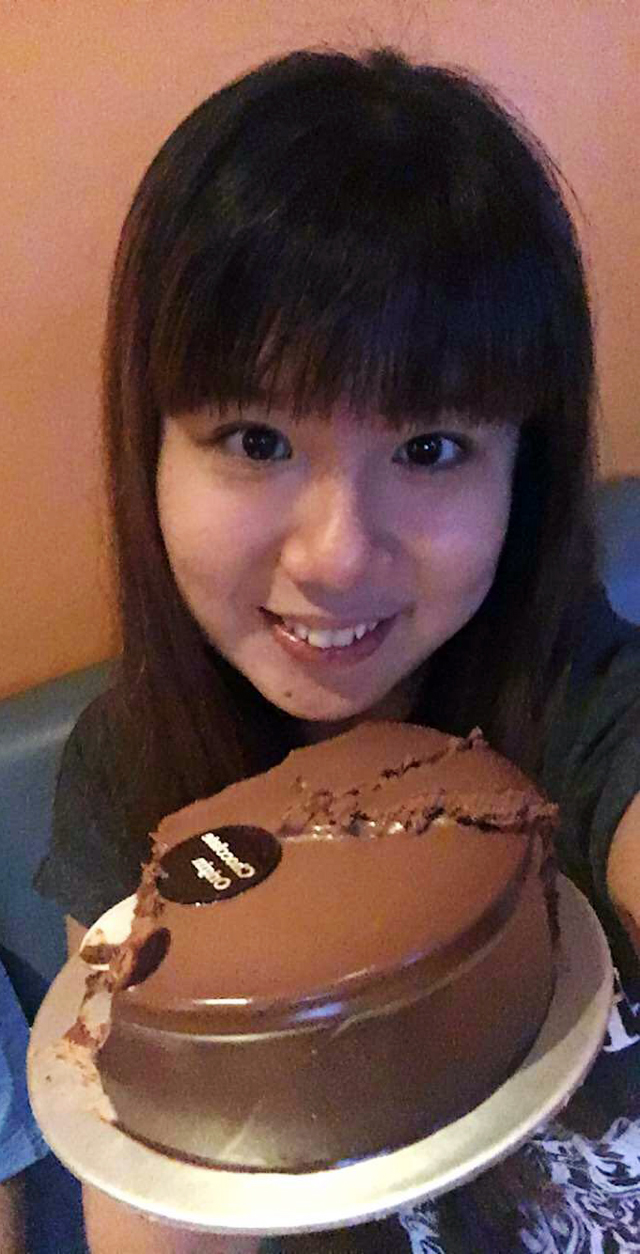 No pics from here on because the rest below haven't happened~
☆

Sponsored 4D3N It's The Ship festival-cruise

I'm going for work and there's quite a bit to do but I am going to eat and drink and have as much fun as I can hehehe. There's a stop in Penang too! Can't freaking wait to see my Royal Carribean cabin which is worth $2,000 and comes with a balcony.
Wheee I love my job!!! Feel like I'm always getting the luxurious trips LOL I don't think I can ever forget flying business class with Air NZ to Auckland. It was the best.
☆

3 days of courses
Immediately after I get back, it's one course after another which gives me time to work on the post-cruise stuff too so yay! Hope there's free food provided muahaha.
☆

Google News Lab workshop at their new office
Farah and I are going to Google Singapore's new office for a workshop, hurray!!!
☆

Award presentation
It's for the website and not for myself, but we are winning two awards for products that I'm in charge of and I toiled for the award submissions too. So this is really rewarding and just makes me love what I do even more.
☆ MMA event coverage
We are one of the partners so we always get media passes whenever there's a big match. The last two times we went were all a lot of fun and excitement!
☆

  Tokyo trip
Personal holiday and my first time to Japan so I can't wait. It will just be 8 days in Tokyo because I have so much going on both before and after I return.
Feeling so incredibly happy, blessed and lucky. More next time! Gotta go to sleep now because we are sending my brother off to Tekong tomorrow. Omg time really flies!