Posts Tagged 'life'
July 8, 2018 / 7:07PM
Super lazy to update because I'm tired from work and handling content even when I'm not in the office. Been working alone quite a bit too (my intern is not much help) but at least I get to leave early ? Give me busy but short days over long and boring ones any day!
The other day I woke up and it wasn't the first thing I thought about. Instead, I thought about breaking news (was putting up an article at close to midnight before I went to bed) and… food. I feel so hungry all the time now.
I told CK that I can't do my starving shit anymore and I'm back to eating two full meals a day, and sometimes even three hahaha. And that I really should be at the gym (this is much easier to commit to when you have nobody to eat with) but at the same time I wanna have long lunches with my friends…
Kevin came to visit last Friday so the three of us had a very longass 2-hour lunch. And it was buy 3 set lunches get 1 free so we were very ambitious.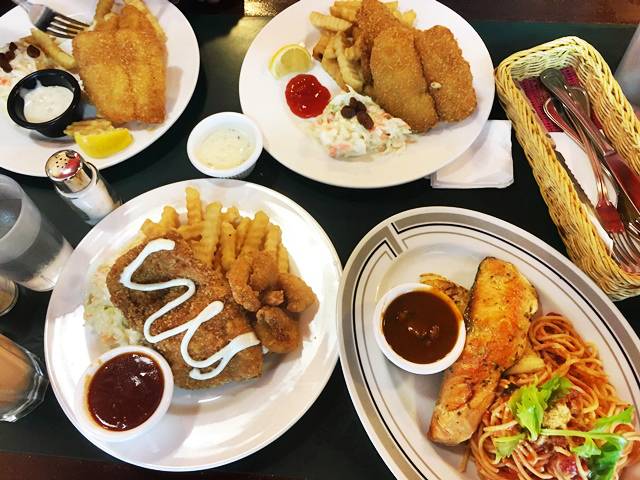 My treat! ?
The set lunches came with bread, soup, drinks and cake for dessert LOL which we couldn't finish but it was very nice, chatting over food and not being in a rush to go back.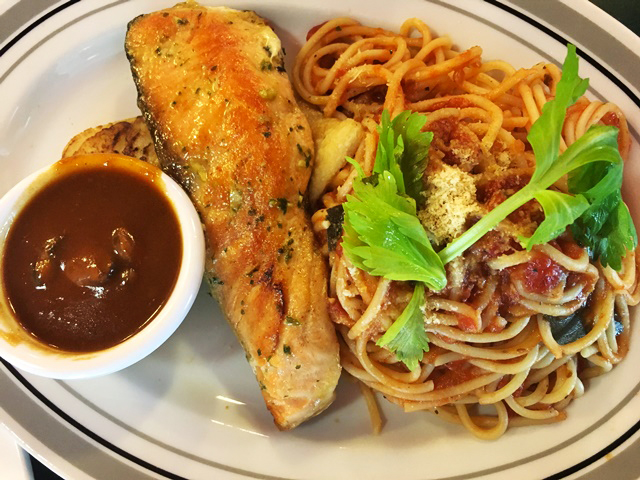 I have a profound appreciation for CK and Farah because I see them on an almost daily basis so they are one I talk rubbish to most hahahaha. Like sometimes I know I am talking in cryptic circles and analogies but they don't question it and just listen and say the right things back which is all I need. Thanks, guys ?
Anyway I am really fine and if anything, I feel like I'm the best version of myself currently… maybe I'm not so terrible at this whole adulting thing after all.
| | |
| --- | --- |
| Old Me | New Me |
| Abuses alcohol when sad | Hasn't had a drink in ages, goes to the gym instead (endorphins!) |
| Sleeps 5 hours on average, sometimes less | Tries to switch off lights by midnight and sleep by 1am for 7 hours of sleep |
| Cannot be bothered with self-care | Wears sunscreen and has proper routines now (I wake up feeling so glowy sometimes) |
| Dresses like a hobo to work sometimes because I'm so tired | Makes an effort even when I'm not going out after work as it makes me feel good |
| Keeps a few 'toys' on hand for when I'm bored even though I couldn't care less | Ditched all my 'toys' because they actually bore me and I don't need them |
| Thinks 'I'll just find a replacement' whenever someone makes me feel dejected | Realises I never needed anyone because I fulfil myself |
| Never feels enough | Knows I'm enough |
3 months of weekly runs, 1 month of no binge-drinking, 3 weeks of not spending time with people I don't even like, 1 week of sleeping 7 hours. All for myself and because I choose to. I GOT THIS SHIT

— Cherlynn (@twiinklex) June 25, 2018
I also bought a ton of new books yesterday which makes me super happy. Seriously I love books because they are always so comforting and relatable. Sometimes I wish I didn't have to go to work so that I can just spend the afternoon reading books… hehe.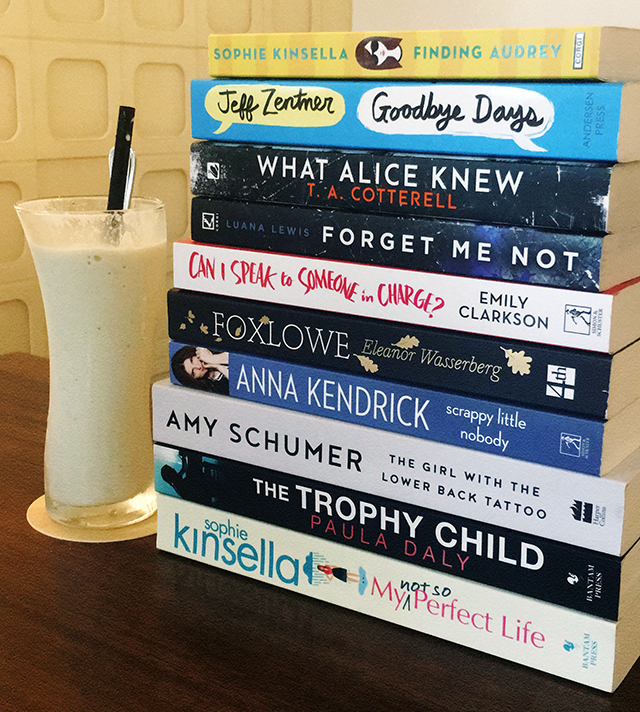 "It is not the ecstasy that I had imagined, it was not the "high" that I pictured. Instead, it is something much better. It is the calm. The quiet. The serenity. It is the pause, the break, the comma to the never-ending sad story my brain was writing for a very long time. It is actually feeling other emotions more. Gratitude. Appreciation. Peace. Forgiveness. Humility. Love." — (x)

June 19, 2018 / 11:18PM
I feel good today. And I want to stop feeling bad and guilty and ashamed over something that's not entirely my fault or my own doing to begin with, especially when there's nothing I can do but wait it out and hope for the best. Especially when my feelings are not being considered, so I should be selfish and just focus on myself too.
Hopefully this positive vibe lasts… maybe it's because I went to the gym today and had a rather long run. Was rewatching Game of Thrones scenes on the treadmill and I got reminded of how the show helped me to be strong at a time when I really needed it.

I meant to tweet this (sometime in 2016 when Season 6 was airing) but never did and it's been sitting in my drafts ever since. But it's really more than just a show to me because it has taught and inspired me so much.
Rewatching Daenerys destroy all her enemies and Cersei blow up the city today reminded me of the strong female like them that I'm supposed to be. How could I have forgotten and allowed other people to make me feel bad about myself? I got carried away, let my guard down and made myself vulnerable once more… but never again.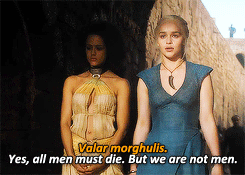 Anyway, I wonder at what point will I finally stop this fixation with being thin??? I don't think I have been this weight since my school days and yet I still don't feel like it's enough. And I get the feeling that I'll never be satisfied.
It saddens me that I am no longer a 36C but I guess you can't have the best of both worlds ? Sucks that I still have new bras in that size that I have yet to wear!! I don't wanna be flat but I also don't wanna be fat and I also worry about over-running and being too muscular.
Also, I realised that it's very easy to not eat when your mood is shitty and you have no appetite. As compared to exercising all your willpower and discipline to starve. For the past few days, I've been eating only one meal a day but I can't even finish my food.
Today I was at Toast Box and wanted to get toast because I planned on going to the gym instead of eating lunch. While queuing, I Googled how many calories there would be in butter toast (I don't like kaya or peanut butter which are healthier alternatives).

Walao I was so horrified upon seeing this (especially the butter part) that I decided not to order it at all and just got tea (coffee is my toxic bff lol). I wish I could stop obsessing over numbers (calories, weight etc) but I can't help it.
I was also telling Farah that I feel like my hair is thinning because it keeps dropping but her hair looks very thick and nice. Then she said actually she drops a lot of hair and that mine looks thick to her HAHAHA. So I get that a lot of it is really just in my head… but how do you stop compulsive behaviour?
But it's ok I'm a work in progress and one day at a time ok. I think I've got exercise and diet down fine, but it's sleep which I've always had a problem with. Now my new rule is lights out before midnight, so that I'll sleep earlier, and I've been trying to follow it.
You know, as much as I whine and wallow sometimes, I do like my life. Crazy and messy it might be, but at least it's never boring and I do like living.