Posts Tagged 'food'
July 20, 2018 / 12:40AM
Had a very good lunch at Tanuki Raw today (July 21) and just wanted to post food photos. I realised it's been quite awhile since I even took proper food pictures and all I seem to Instagram are my hugeass mala bowls (and ootds) ?
Actually I wanted to eat Genki Sushi but the queue was sooo looong even though it was approaching 2pm. Went to Tanuki instead and it's one my favourite places to eat at because the food + view (if you get the right seats) is always on point.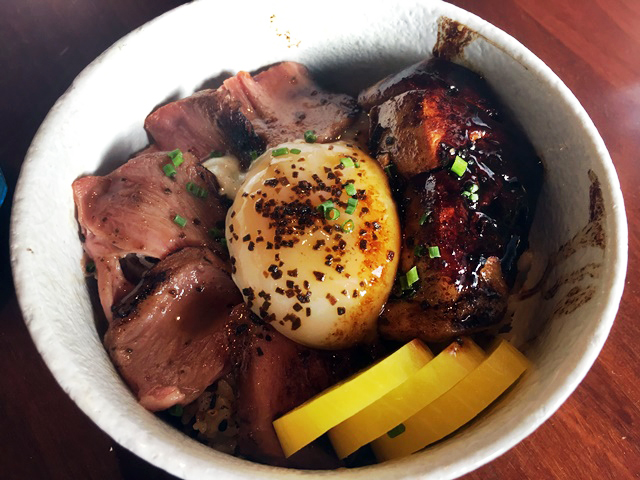 If heaven was a dish, it would be this Truffle Yakiniku Don with Foie Gras. It's hands down the best item on their menu (to me anyway) and I ALWAYS order this no matter times I come ?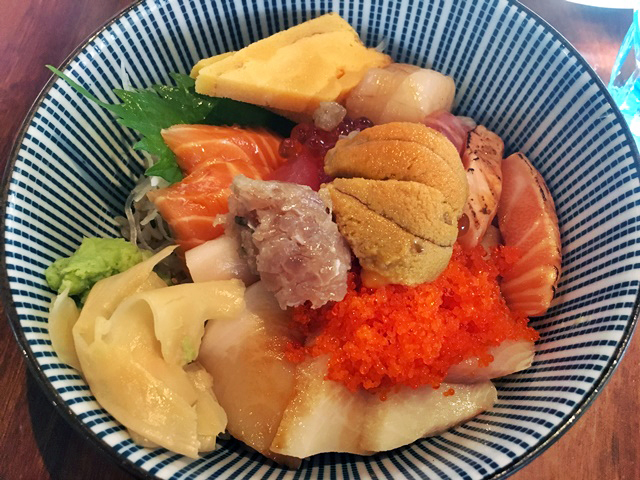 The Kaisen Chirashi Don to satisfy my raw fish craving… So so so good. Clearly I don't have a phobia despite my week-long MC after eating chirashi at stupid Sushiro ?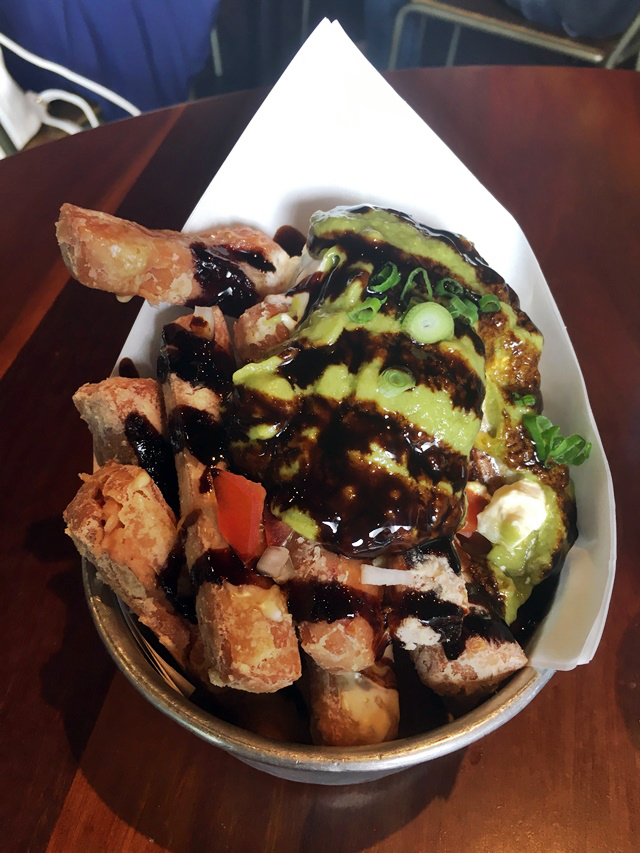 Spam Wham Fries! Topped with guacamole, umami cheese, black garlic brown butter gravy, onions and sour cream. I've never seen such thick fries but it's damn legit and filled with meat and oh so yum. Freaking filling too. SIN IN A TIN ?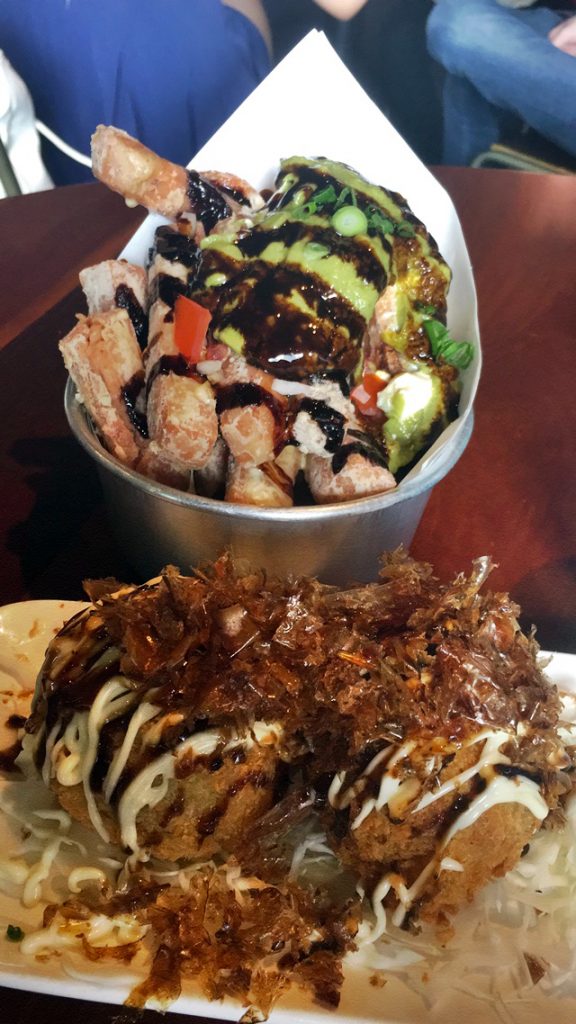 Also had Tanuki Balls which were two giant balls of unagi, snow crab, tamago, mushrooms and cabbage etc. It's quite expensive because the dish is $19.80 which means one ball is close to $10 but the rich filling makes it worth it.
Ate a lot the whole of today but I'm very happy and satisfied and letting myself live after all my hard work and running and whatnot. Anyway, been very lazy to update because I am obsessed with my hamsters (I have 3 again lol) and books.
Plus I've been watching the new Meteor Garden which makes me feel like re-reading the manga. But damn it, when will I get Game of Thrones again?
July 8, 2018 / 7:07PM
Super lazy to update because I'm tired from work and handling content even when I'm not in the office. Been working alone quite a bit too (my intern is not much help) but at least I get to leave early ? Give me busy but short days over long and boring ones any day!
The other day I woke up and it wasn't the first thing I thought about. Instead, I thought about breaking news (was putting up an article at close to midnight before I went to bed) and… food. I feel so hungry all the time now.
I told CK that I can't do my starving shit anymore and I'm back to eating two full meals a day, and sometimes even three hahaha. And that I really should be at the gym (this is much easier to commit to when you have nobody to eat with) but at the same time I wanna have long lunches with my friends…
Kevin came to visit last Friday so the three of us had a very longass 2-hour lunch. And it was buy 3 set lunches get 1 free so we were very ambitious.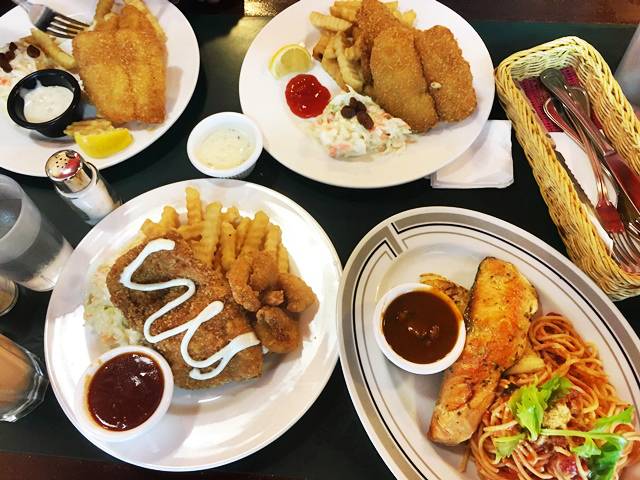 My treat! ?
The set lunches came with bread, soup, drinks and cake for dessert LOL which we couldn't finish but it was very nice, chatting over food and not being in a rush to go back.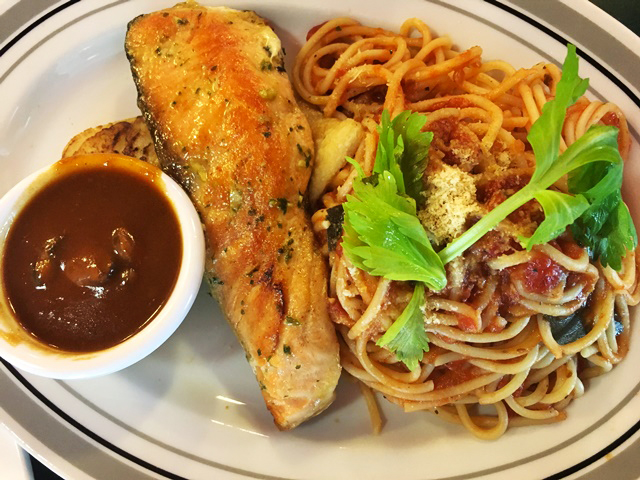 I have a profound appreciation for CK and Farah because I see them on an almost daily basis so they are one I talk rubbish to most hahahaha. Like sometimes I know I am talking in cryptic circles and analogies but they don't question it and just listen and say the right things back which is all I need. Thanks, guys ?
Anyway I am really fine and if anything, I feel like I'm the best version of myself currently… maybe I'm not so terrible at this whole adulting thing after all.
| | |
| --- | --- |
| Old Me | New Me |
| Abuses alcohol when sad | Hasn't had a drink in ages, goes to the gym instead (endorphins!) |
| Sleeps 5 hours on average, sometimes less | Tries to switch off lights by midnight and sleep by 1am for 7 hours of sleep |
| Cannot be bothered with self-care | Wears sunscreen and has proper routines now (I wake up feeling so glowy sometimes) |
| Dresses like a hobo to work sometimes because I'm so tired | Makes an effort even when I'm not going out after work as it makes me feel good |
| Keeps a few 'toys' on hand for when I'm bored even though I couldn't care less | Ditched all my 'toys' because they actually bore me and I don't need them |
| Thinks 'I'll just find a replacement' whenever someone makes me feel dejected | Realises I never needed anyone because I fulfil myself |
| Never feels enough | Knows I'm enough |
3 months of weekly runs, 1 month of no binge-drinking, 3 weeks of not spending time with people I don't even like, 1 week of sleeping 7 hours. All for myself and because I choose to. I GOT THIS SHIT

— Cherlynn (@twiinklex) June 25, 2018
I also bought a ton of new books yesterday which makes me super happy. Seriously I love books because they are always so comforting and relatable. Sometimes I wish I didn't have to go to work so that I can just spend the afternoon reading books… hehe.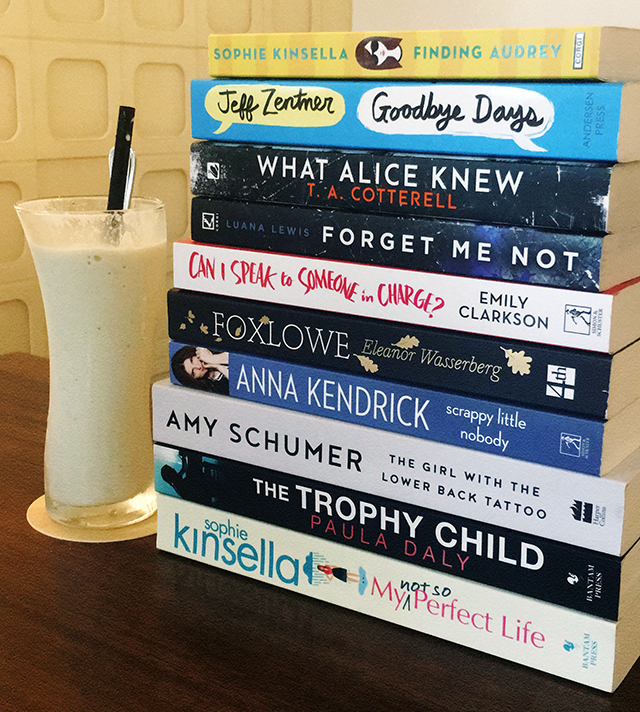 "It is not the ecstasy that I had imagined, it was not the "high" that I pictured. Instead, it is something much better. It is the calm. The quiet. The serenity. It is the pause, the break, the comma to the never-ending sad story my brain was writing for a very long time. It is actually feeling other emotions more. Gratitude. Appreciation. Peace. Forgiveness. Humility. Love." — (x)