Why do I bother
Elena: "I tried to grieve him, Caroline. Trust me, I know grief. I've got grieving down to a science at this point. And I tried. But every time…I let it sink in I'm never gonna see him again, I feel like I'm gonna die."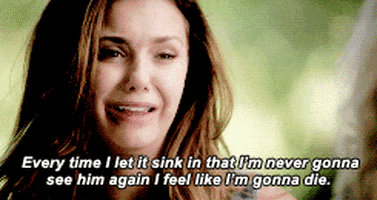 Things are not getting better.
Tags: The Great Depression
This entry was posted on Tuesday, April 26th, 2016 at 1:55 am and is filed under Others. You can follow any responses to this entry through the RSS 2.0 feed. You can leave a response, or trackback from your own site.