Suspicious Activity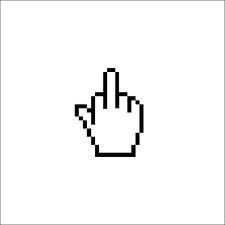 Yesterday my Facebook account liked 3 pages that I've never seen or heard of before on its own
This morning I had to re-authenticate my Twitter for Android (usually it stays signed in)
I could sign in via mobile web but not Twitter for Android
Received a email with the subject, "Richard, welcome to inSing…"
Obviously I am not Richard and I have never visited inSing before
Fuck you all hackers and people who anyhow use my emails.
Big fuck you.
Also my laptop has gone a little mad.
It hangs and refuses to recover whenever the notification saying "Symantec Protection is now turned off" or something appears. I have to use the main switch to restart. Sometimes when I shut down, it stays at the stupid blue screen which says "shutting down" forever and I have to turn off the main switch instead. So far it has also reset all my browser settings to default twice.
My Android phone keeps lagging and hanging today as well! Usually it is slow enough in responding.
ZZZZZZ
This entry was posted on Wednesday, March 30th, 2011 at 5:59 pm and is filed under Others. You can follow any responses to this entry through the RSS 2.0 feed. You can leave a response, or trackback from your own site.