Posts Tagged 'shopping'
Helloooo I know it's been forever. To cut a long story short, writing that pays the bills and allows me to indulge in shopping (hence this post) has to take precedence over blogging and leisure writing. And all my free time is spent on reading and hamsters 😆
Anyway, I have been working from home since Dorscon Orange. There are both pros and cons but I ain't complaining. One of the best things is the time saved on commuting, which means I have more time for books and Netflix. I have also been shopping way too much.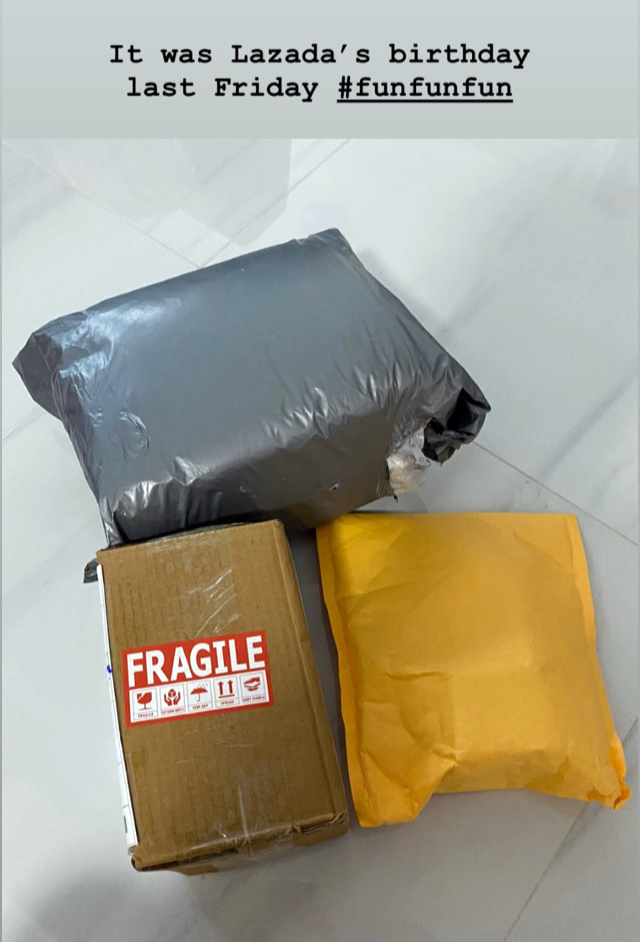 Lazada had its annual birthday sale on 27 March, and I couldn't help buying things I know I don't need (but want). Just wanted to share the stuff I bought because I was trying to Google what the Surprise Boxes contained but realised there were very few unboxing reviews online. Hopefully this will give some insight to those wondering!
Not exactly a haul because I already have too much stuff (e.g. 4 sunscreens, don't ask why) and tried to exercise self-restrain. Errr it was partially successful.
1. Lazada x Elizabeth Arden Skincare Surprise Box ($28)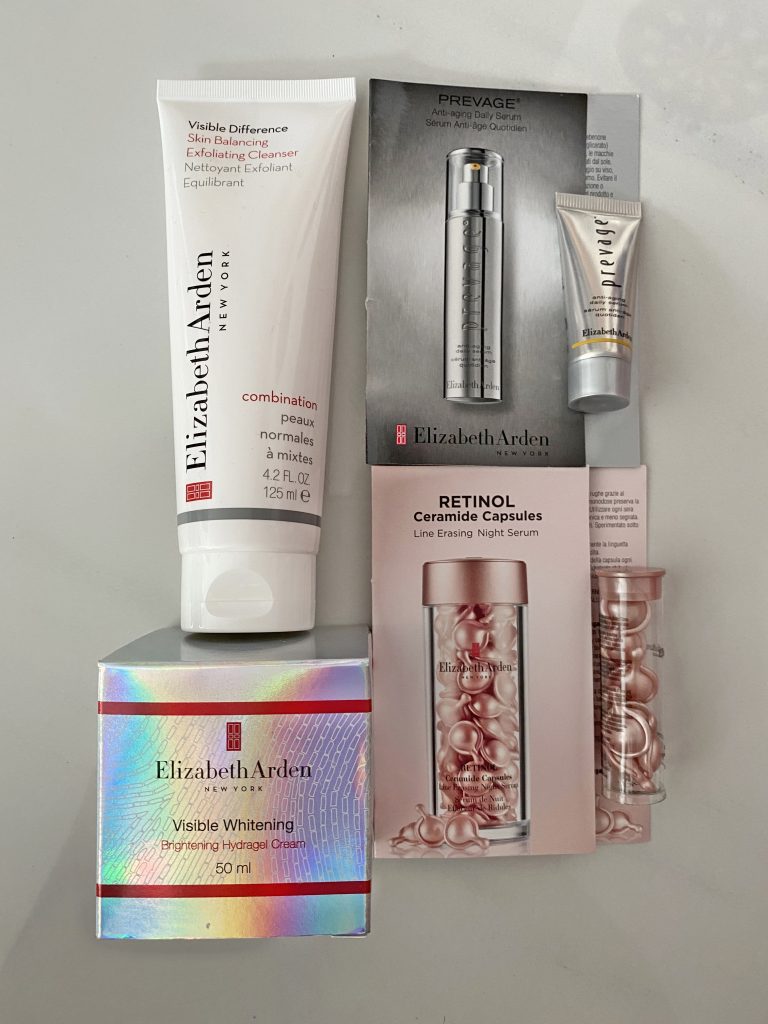 Elizabeth Arden usually releases two kind of surprise boxes on Shopee and Lazada during festive sales: 1) Skincare 2) Beauty/Makeup which are each priced at $28. The annoying thing about Lazada is they charge another $1.49 for door delivery.
The items in this skincare surprise box are:
– Visible Whitening Brightening Hydragel Cream (worth $108)
– Visible Difference Skin Balancing Exfoliating Cleanser 125ml (worth $43)
– Retinol Ceramide Capsules Line Erasing Serum (sample size of 7 capsules)
– Prevage Anti-aging Daily Serum (sample size of 5ml)
What a steal! Very pleased with the contents are the items happen to be for my skin type (combination) and stuff I can see myself using.
2.

Laura Ashley Scented Room Spray

100ml ($14)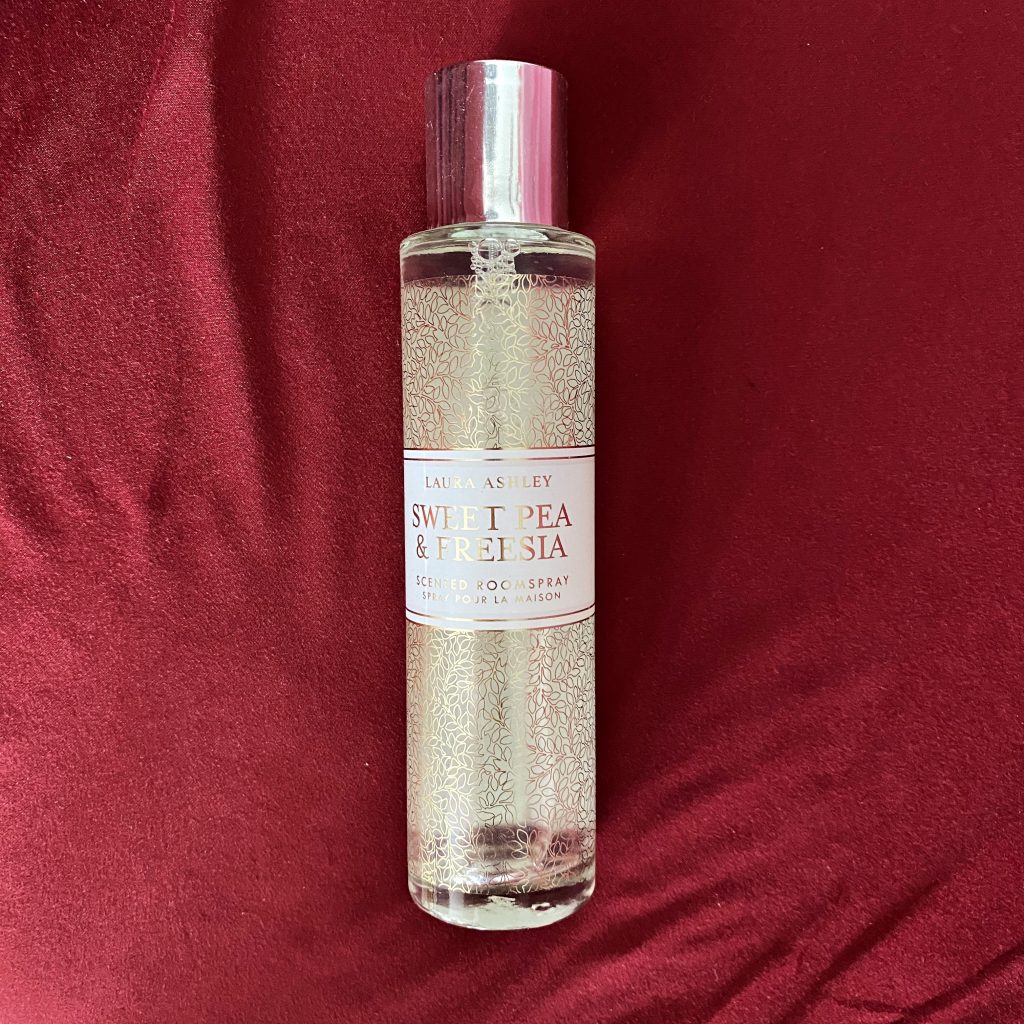 Laura Ashley was having 50% off so I bought a Sweet Pea & Freesia room spray that's originally priced at $28. So in love with the pretty glass bottle and the scent!
And yes I totally do not need this because I already have multiple scented candles (surprisingly lasting), a reed diffuser, and a lavender pillow spray to "help me sleep better" (when I am perfectly aware that the best solution is to sleep early instead of 3am).
3. Hotel Pillow Protector ($5.60)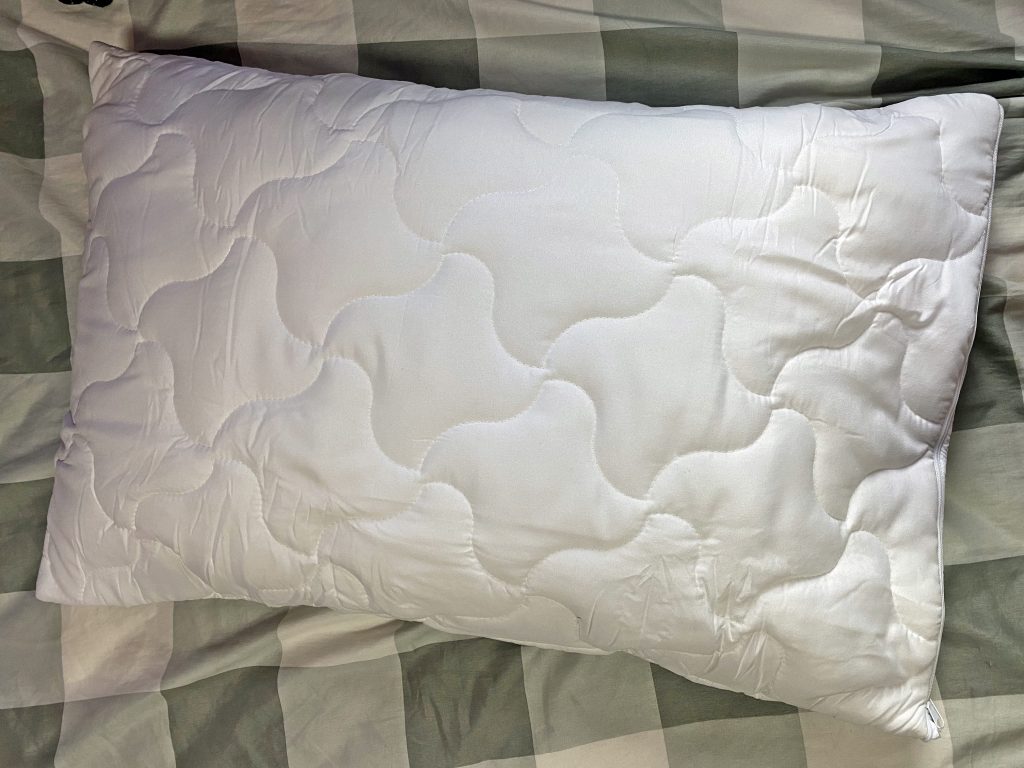 Errr just because? I bought 2 pieces for a total of $11.20. The quality is very legit and I placed a faux silk pillow case ($3) that I got from Shopee over it.
Interesting thing is I chose Ninja Point collection for the room spray and pillow protector to save on delivery fees. But the collection point was closed (presumably due to the virus) so Ninja Van told me to reschedule the deliveries. I replaced the address with my own residence and there was no extra fee. Yay!
Shopping is so therapeutic!! I feel so happy whenever a parcel arrives. Hopefully I'll have the mood to do more haul posts. I have $200 worth of coffee coming (wtf I know but again, don't ask) and a book haul that I'm excited to share too!
Stay safe, you guys! 🤗
We've been ordering stuff for our new home via ezbuy, which is very easy to use and has been quite reliable. It's not that I can't read Chinese but buying directly from Taobao can be very troublesome because you have to arrange your own shipping and you go through lots of parties, amongst other problems (see 'Taobao Sharing' Facebook group).
I don't mind the waiting time because it's expected when you shop online so I don't understand why people do it then complain non-stop about parcel delays, especially when they purchase on 1111 due to the cheap deals (see 'Ezbuy Complains' Facebook group).
My purchases were all made before 1111 and after Black Friday + 1212, but there was still some delay due to the ezbuy versus Taobao saga. Anyway we were happy with everything but one of my brother's tables came in the wrong colour (brown instead of white).
I contacted ezbuy to request for an exchange and did not get a response for nearly one month, until someone in the Facebook group taught me a neat trick. It really worked and I got a reply the next day! After some emails back and forth, we agreed to accept the table as it is and in return, they would send us a free eggmaster as compensation.

I was very surprised because we had been prepared to just use the table (my brother didn't want to wait anymore). It was delivered straight to our house at no extra cost today ?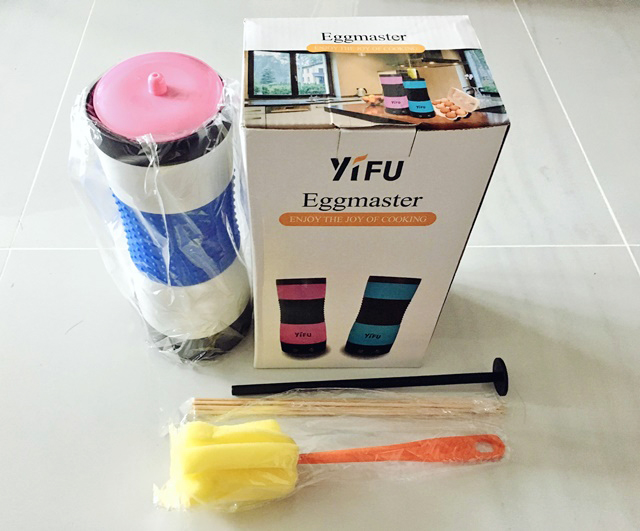 Now I can make sausage-looking eggs ? Very grateful for the kind and unexpected gesture! So nice of ezbuy to communicate with the seller, settle everything and see through problems to the end until they are resolved.
Btw I knowingly bought overpriced Okiniawa eggs from Donki at $6.50 (1 box, 10 eggs). In comparison, you can get normal brown eggs from NTUC at $1.55 per box LOL… But I regret nothing cos they really taste damn awesome and dfiferent wtf please try if you can ok.
I also finally opened and used the Nescafe Dolce Gusto Coffee Maker that I won during an office Christmas party two years ago: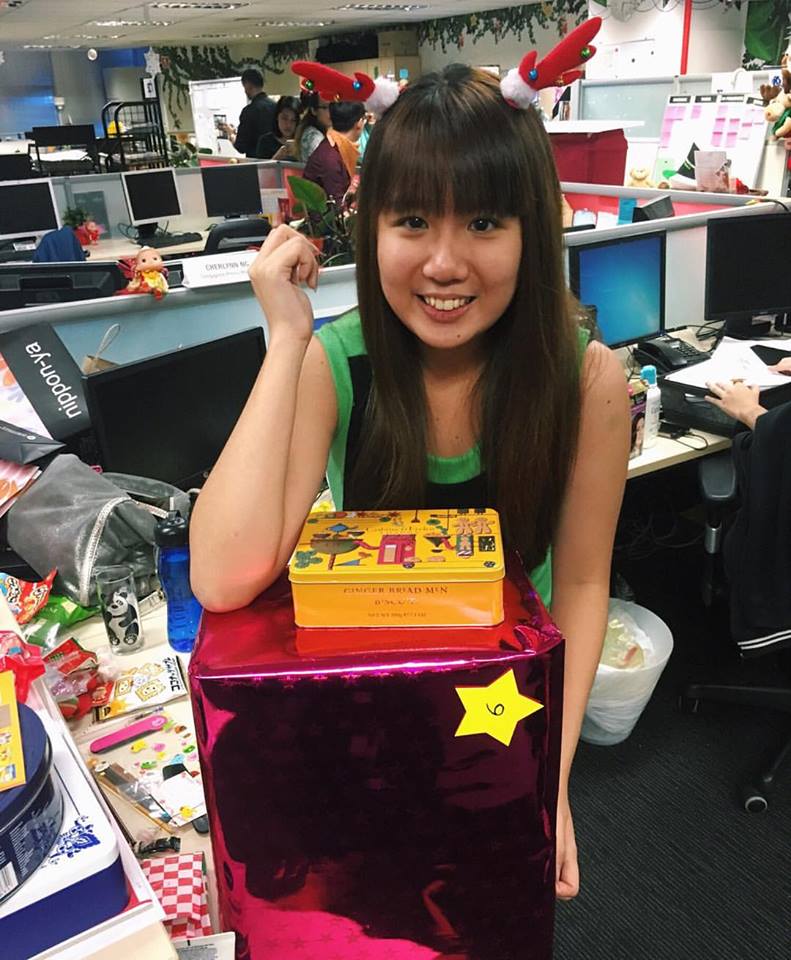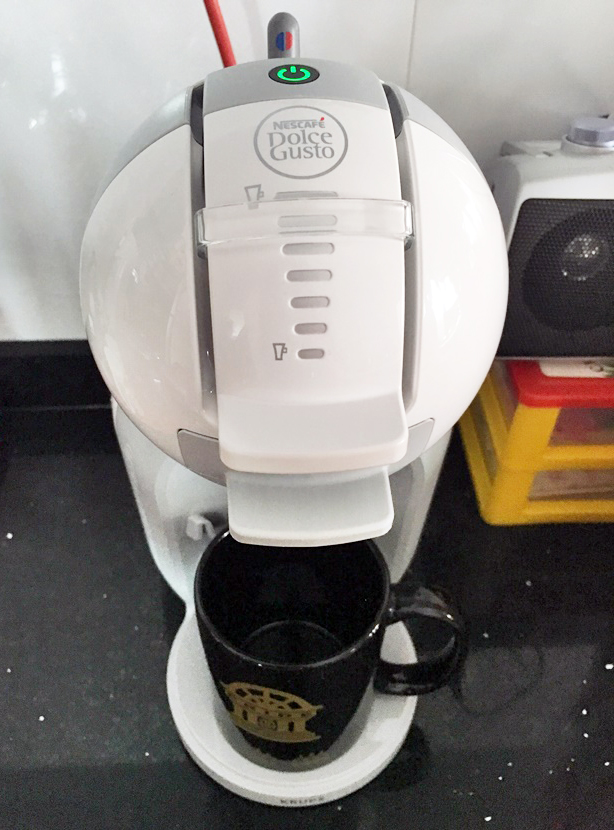 What a good win for a caffeine addict!!!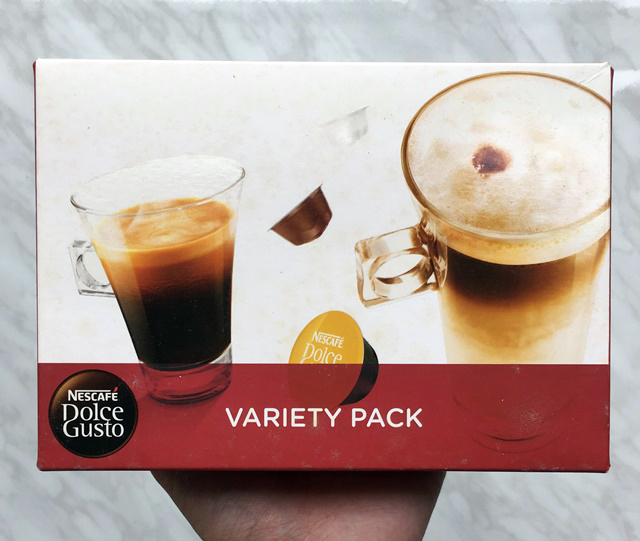 Came with a variety pack of capsules yay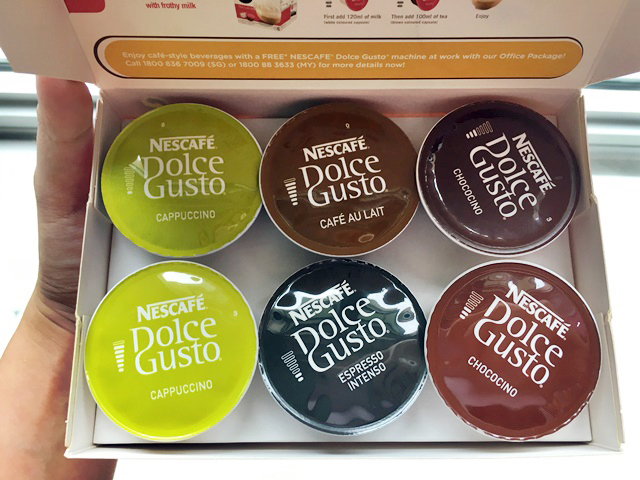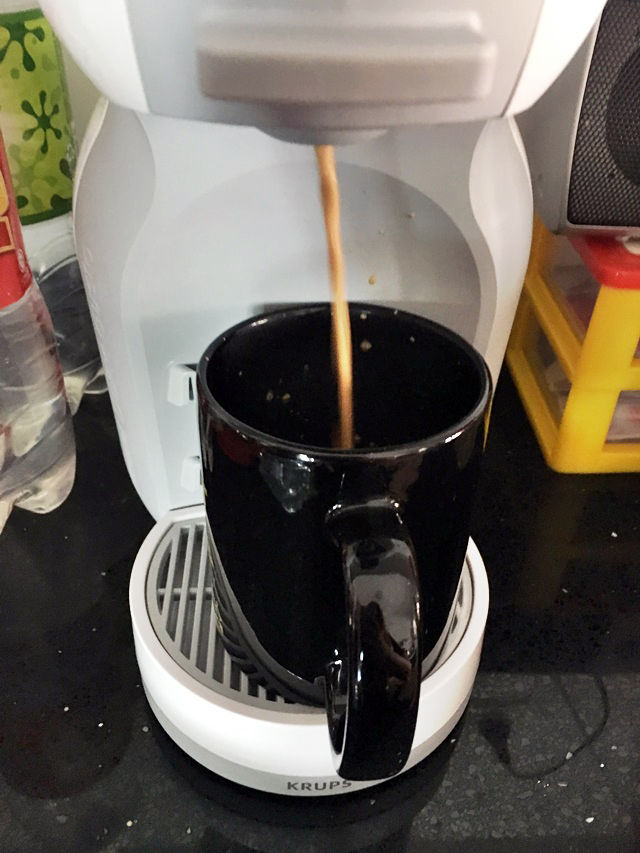 Voila! It is very tasty, smooth and rich ☕
Anyway, it is nice when people bother to do service recovery. After reading my previous post, iSteaks actually invited me back for a complimetary meal to taste what their steak is supposed to be like. I went and it was indeed a much happier experience.
Haven't had time to process the photos but hopefully soon!!! Damn busy with the whole moving house thing and planning my next solo trip until I wanna faint.
Oh and you know who has terrible service year after year? SUCKY SINGTEL.