Posts Tagged 'friends'
So so so happy and in love with life! I have so much to look forward to and all the excitement feels almost unreal because everything is happening consecutively.
☆

2-day course at Supreme Court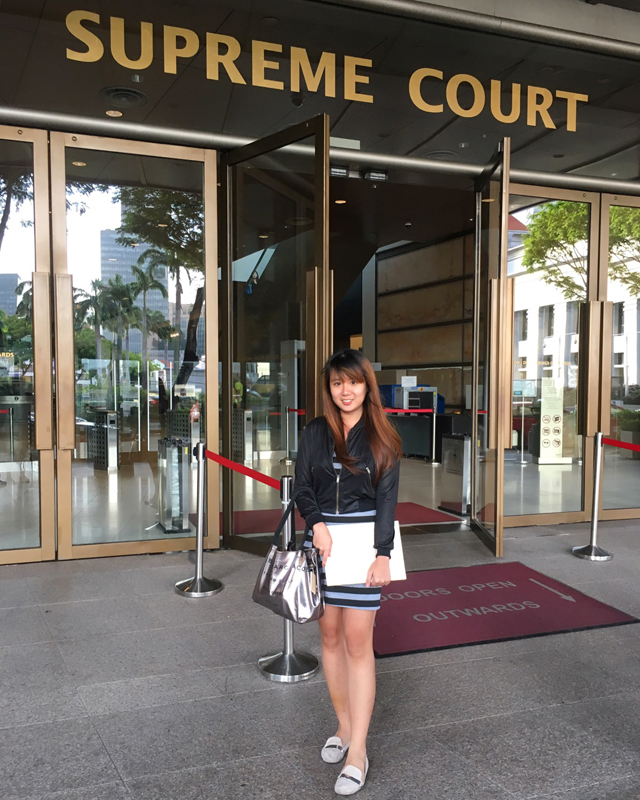 Attended a media judicial training course at the Supreme Court and it was so interesting. I actually wished the sessions were longer because I felt that it was a bit too rushed. We also got a tour (omg this place has the most gorgeous views ever of MBS and the skyline but sadly photography is not allowed).
But the most exciting part was sitting in on a hearing for a drug trafficking case at the Court of Appeal (the highest court)!! Feel so lucky being able to get such an opportunity.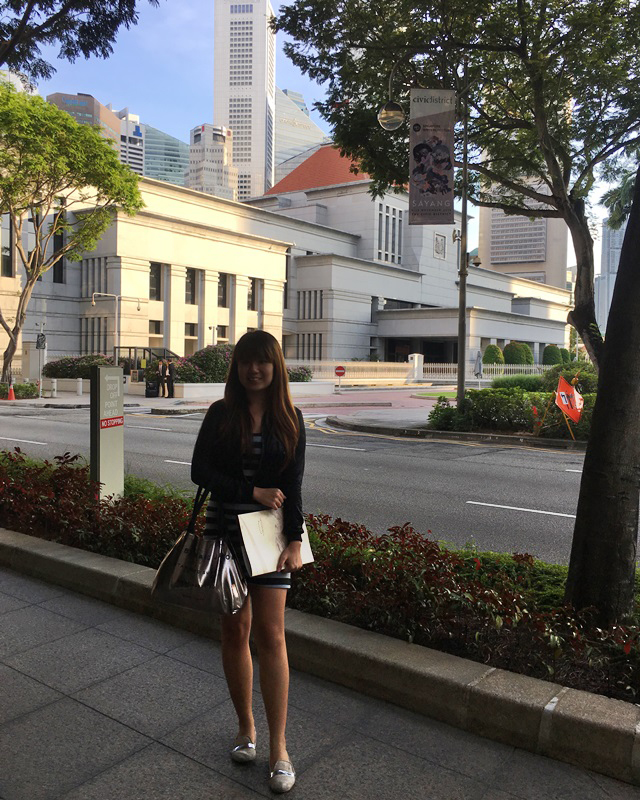 Last year during another course, I got to watch a City Harvest Church case and sat right behind the defendants (Kong Hee, Serina Wee etc). Really epic and intense!!
Anyway I can't believe there were people who saw the photo I posted on social media and thought I was in trouble/getting sued… You can be at court for more than just fighting lawsuits, you know?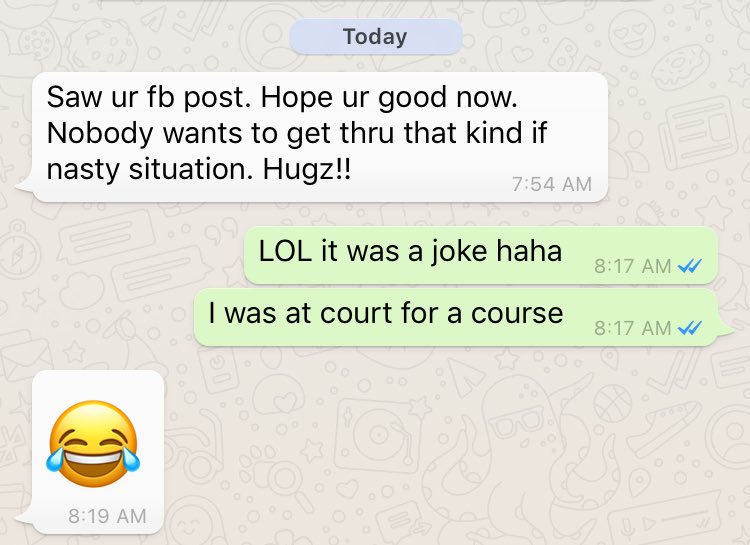 I don't usually reply texts so early or fast but I wanted to clarify before any rumours started.
☆

Birthday and long weekend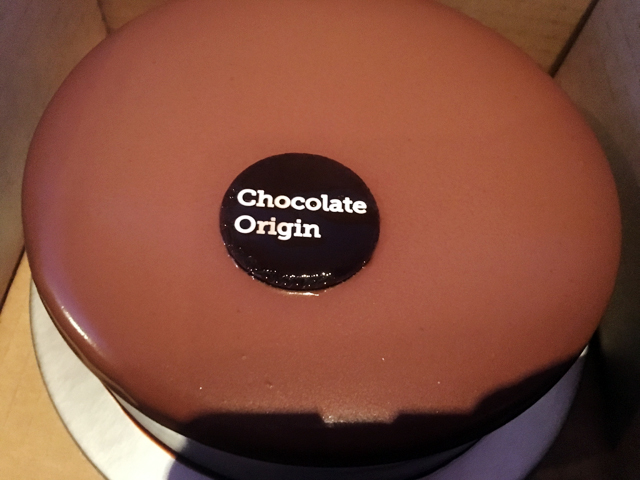 Have you ever seen a smoother cake? I think it has a better complexion than me hahaha.
Nothing like a birthday to remind you of how loved and fortunate you are. Thank you to everyone who I spent the past few days with! And they are all family and friends who have been in my life for years and always there for me. I've known so many people who come and go but these are the keepers ❤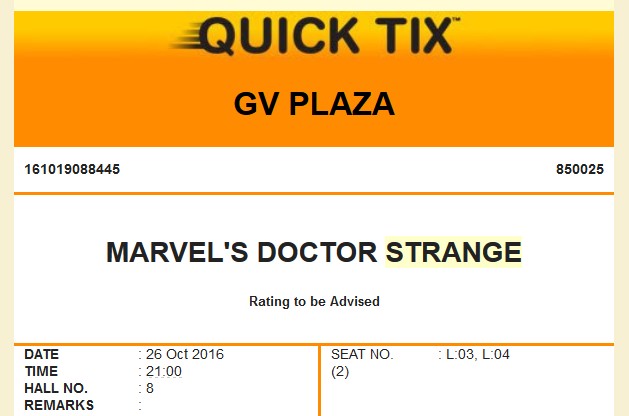 Actually quite touched that while everyone in the office usually gets pranked for their birthdays, my editor actually gave me preview tickets to Doctor Strange.
Karaoke on Friday night with Amos (whose birthday is a day after mine), Linus, Yixuan and Jiayi was epic too because I suggested singing for four hours till 2am (time still flew by though!) despite having work the next morning. Damn spontaneous la cos everything was booked and everyone said ok less than 10 minutes after Linus first suggested the idea.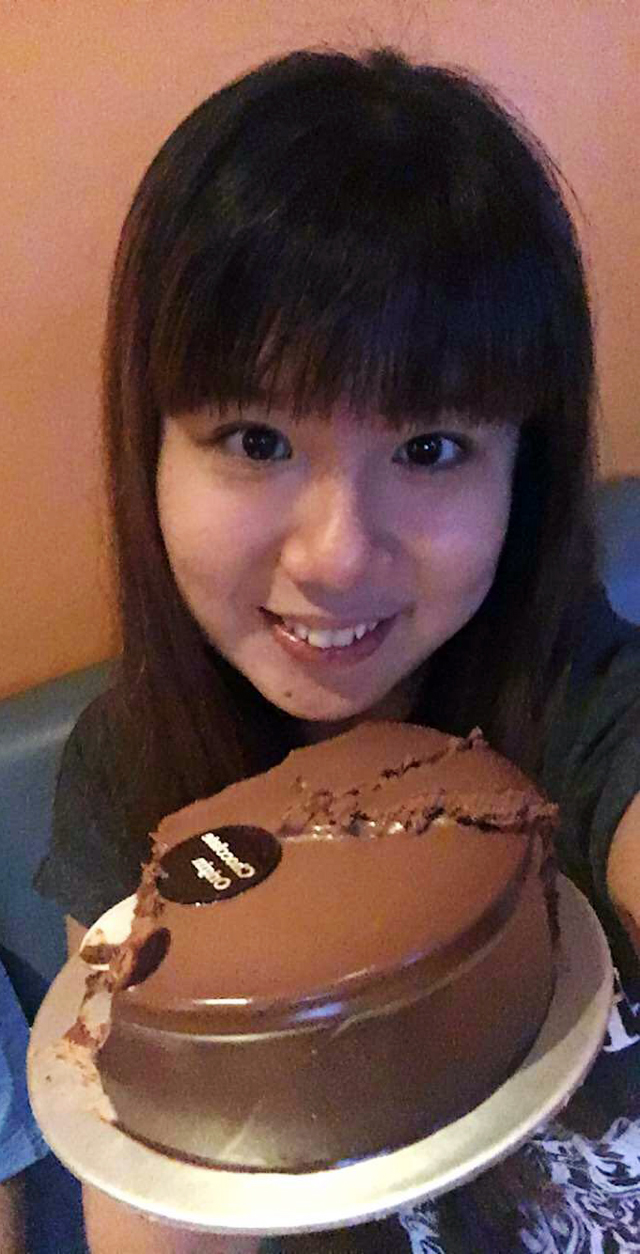 No pics from here on because the rest below haven't happened~
☆

Sponsored 4D3N It's The Ship festival-cruise

I'm going for work and there's quite a bit to do but I am going to eat and drink and have as much fun as I can hehehe. There's a stop in Penang too! Can't freaking wait to see my Royal Carribean cabin which is worth $2,000 and comes with a balcony.
Wheee I love my job!!! Feel like I'm always getting the luxurious trips LOL I don't think I can ever forget flying business class with Air NZ to Auckland. It was the best.
☆

3 days of courses
Immediately after I get back, it's one course after another which gives me time to work on the post-cruise stuff too so yay! Hope there's free food provided muahaha.
☆

Google News Lab workshop at their new office
Farah and I are going to Google Singapore's new office for a workshop, hurray!!!
☆

Award presentation
It's for the website and not for myself, but we are winning two awards for products that I'm in charge of and I toiled for the award submissions too. So this is really rewarding and just makes me love what I do even more.
☆ MMA event coverage
We are one of the partners so we always get media passes whenever there's a big match. The last two times we went were all a lot of fun and excitement!
☆

  Tokyo trip
Personal holiday and my first time to Japan so I can't wait. It will just be 8 days in Tokyo because I have so much going on both before and after I return.
Feeling so incredibly happy, blessed and lucky. More next time! Gotta go to sleep now because we are sending my brother off to Tekong tomorrow. Omg time really flies!
"What happened to your leg?"
"She fell… which is nothing new for her."
Tripped over a kerb and injured my foot… AGAIN. It's like the third time in nine months? First was in Dubai (June) and second was during Super Summer Beach Party (August). It hasn't even been a year since I broke my tooth (April). So four times in 11 months actually.
I should stop eating so much and being so clumsy haha. Feeling so out of shape because all I do is work, eat and sleep these days. See what I've been doing the past week.
Monday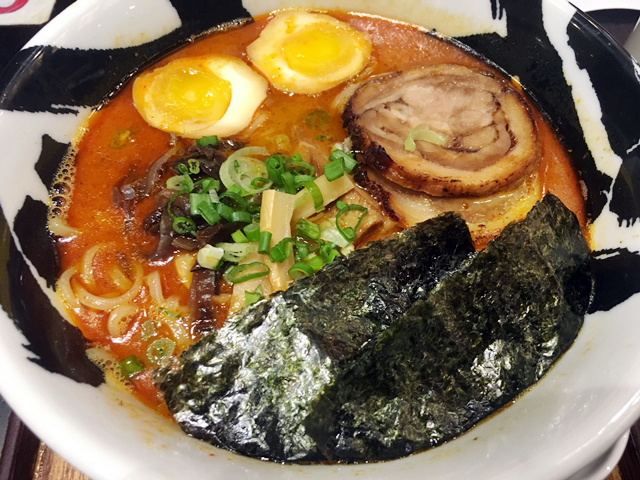 Dinner at Menya Musashi (Raffles City outlet) with Robert. I liked everything except the meat because it's not fatty or melty enough. But they have lots of different types of pork so maybe I just didn't order the right one. So hard to find the perfect ramen, where every single part from bamboo shoot to broth is perfect.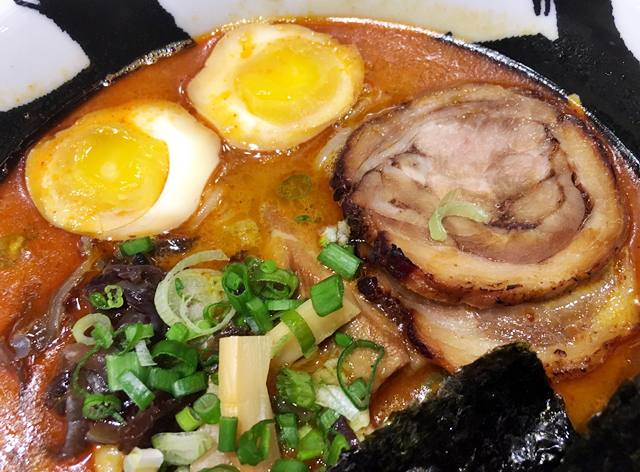 Menya lets you order up to 5x noodles for free wtf. I was so full after just one serving, how can anyone finish five bundles of noodles?!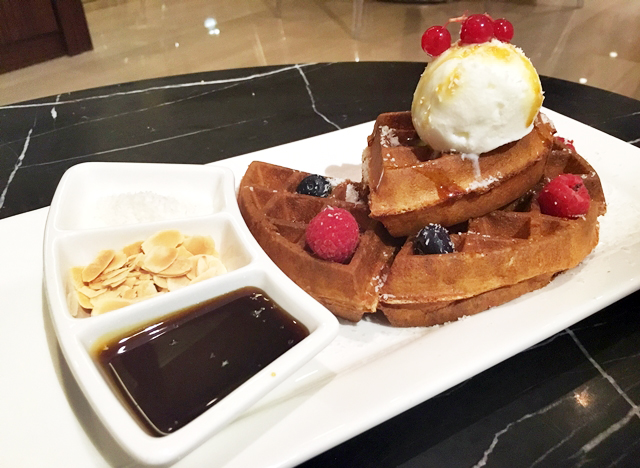 Walked over to Carlton Hotel's Tuxedo Cafe because I wanted dessert and that seemed like the nearest cafe that was still open. Actually it was Pi Day so everyone was posting photos of pie online. But all I really wanted was a lemon meringue tart hahaha.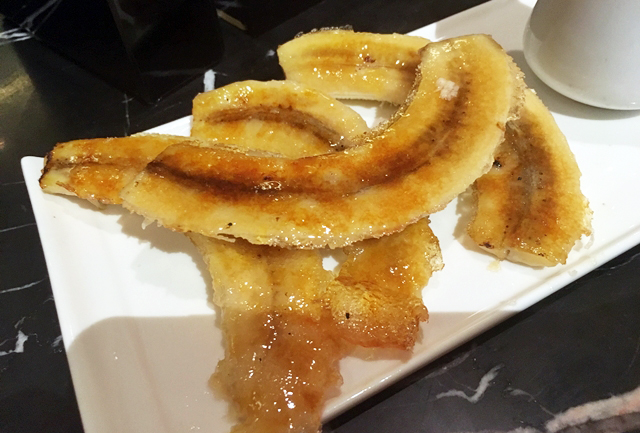 Came with caramelised bananas and chocolate sauce too. Damn nice but super sweet and sinful ok omg.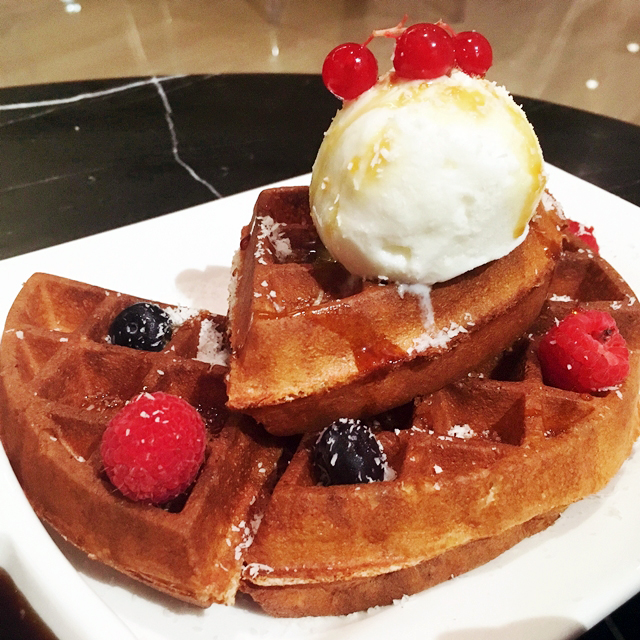 This wasn't outstanding and I think I'm gonna get diabetes from everything. But we were on a couch so I got to nua so not complaining about the ambience!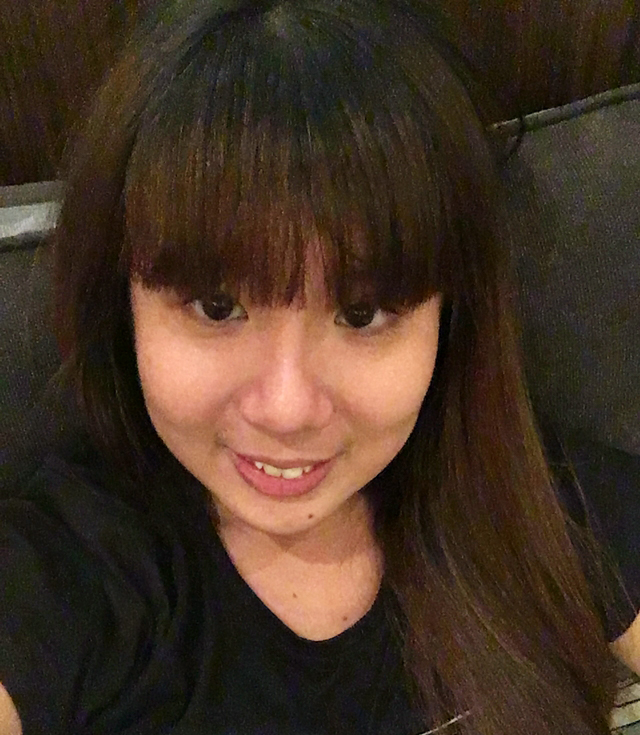 Seriously it was only Monday and I was tired?! But to be fair, I work weekends so the days of the week don't make that much of a difference for me.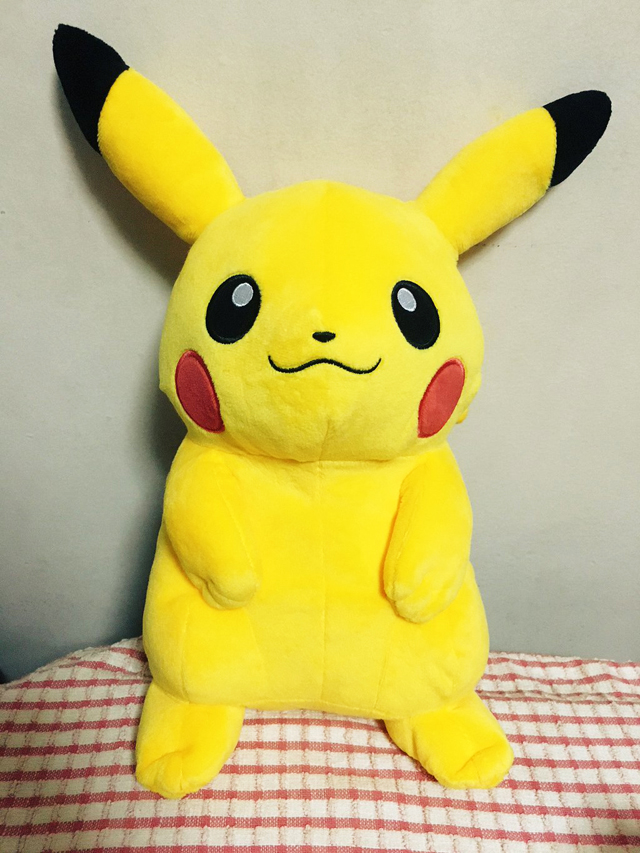 Thanks for this Pikachu from Tokyo! 😀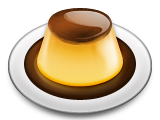 Was about to go home when I texted Kumar the pudding emoji with a question mark and he was like, "Huh? You serious?" Because earlier before leaving the office, I told him it's Pi Day and we have to eat pie.
Anyway, he had just finished his shift and really came from Braddell to Orchard to meet me HAHAHA. I was damn surprised because his usual style is dishing some insult at my randomness and weirdness instead.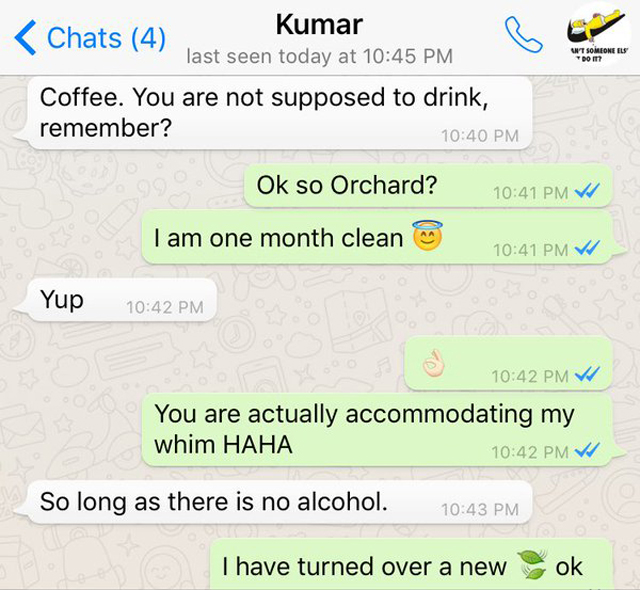 Went to The Connoisseur Concerto at Shaw and he called me racist when I said it's my first time trying TCC because everyone goes to Starbucks and Coffee Bean instead. OKAYYY.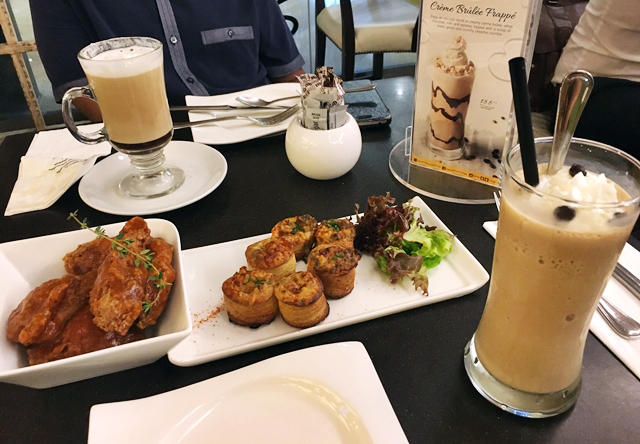 See, eating again. Surprised that I like their coffee though because everywhere always makes their frappes too sweet. This espresso frappe was so good.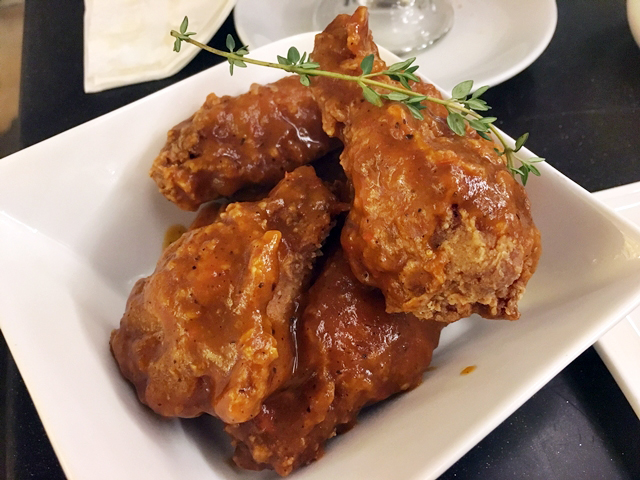 Fiery pepper wings that I really liked.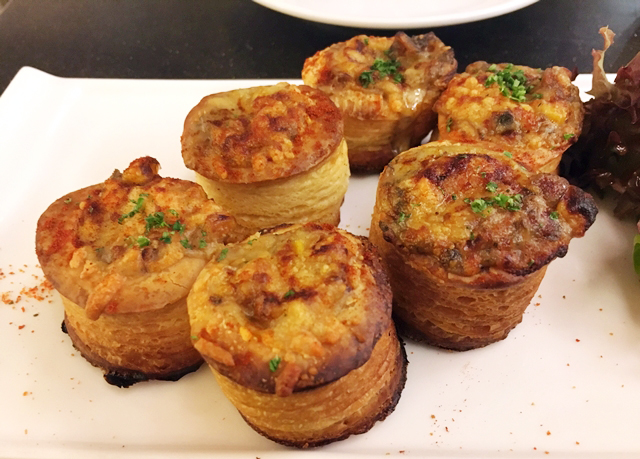 This disappointed both of us because we expected more mushrooms and less crust/pastry… Nevertheless, it was a good Pi Day because of the nice food and great people, even though I didn't actually eat any pies! Ha.
Tuesday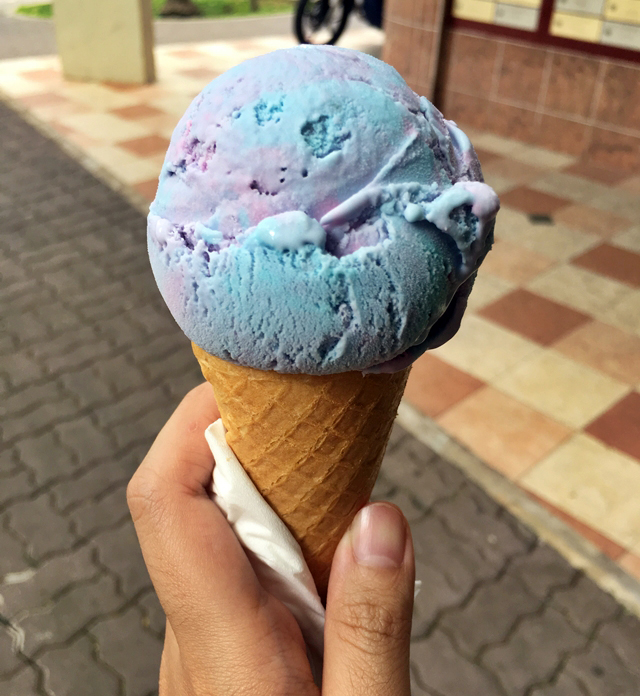 Cotton candy ice cream from opposite office! There are bits of gummy bear candy inside. I only bought it for the colour. The classic paddlepop ice cream tastes much better though.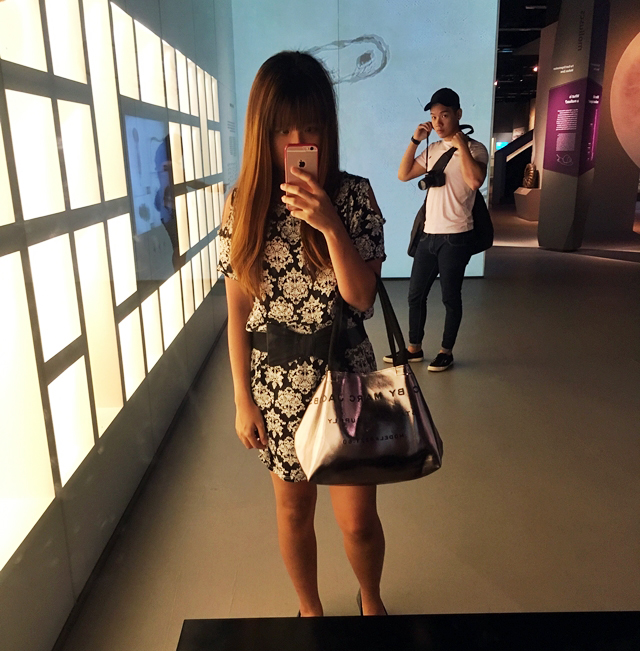 Went to take photos at NUS' Lee Kong Chian Natural History Museum with Jacki and Ryan (who's probably judging me for this picture lol) for work in the late afternoon.
It was quite last minute because I only knew about the event that day itself, but luckily I was dressed quite decently. Some days I wear shorts to work when I cbf and I wore slippers on Friday for the company doctors to examine my foot.
The Jubilee Whale Exhibit was actually quite underwhelming, I was more fascinated by everything else. Lots of preserved animals and fossils.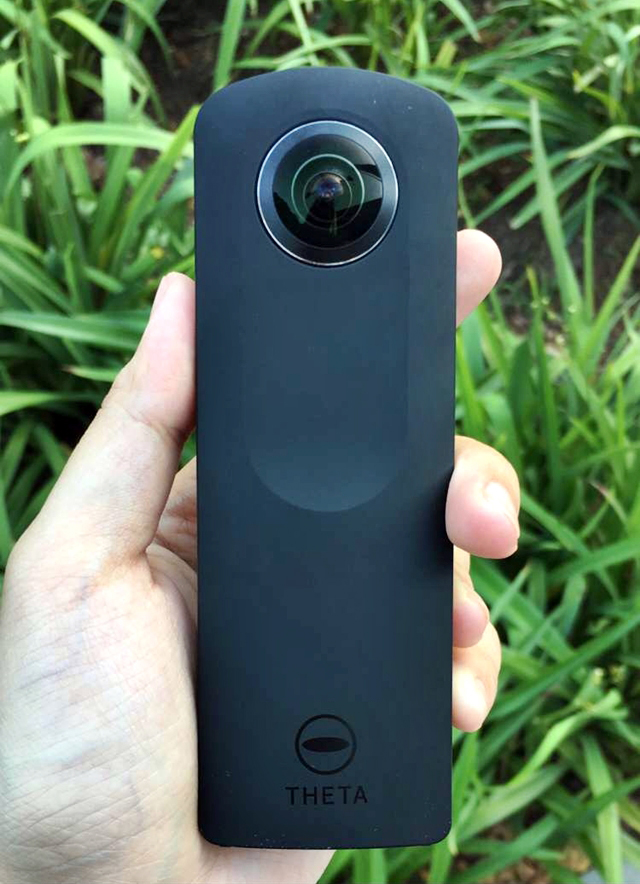 Got to use the Ricoh Theta S which is a 360-degree camera that can take a photo of the entire room. You can even navigate on the photo/video itself to view the entire 360° view if the website/platform supports it. Ever seen 360° videos on Facebook before?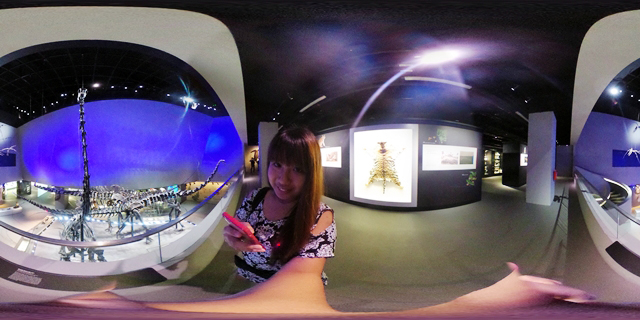 Tried to take a selfie with it but I'm so unskilled that you can see my arm. That's a dinosaur exhibit behind me. My website doesn't support the original 360° photo but on a platform that does, you'll be able to hold and move your mouse around to see the entire room.
Went for a buffet dinner afterwards but it was so horrible that I'm going to dedicate a separate post to it. Yes, it was THAT bad.
Wednesday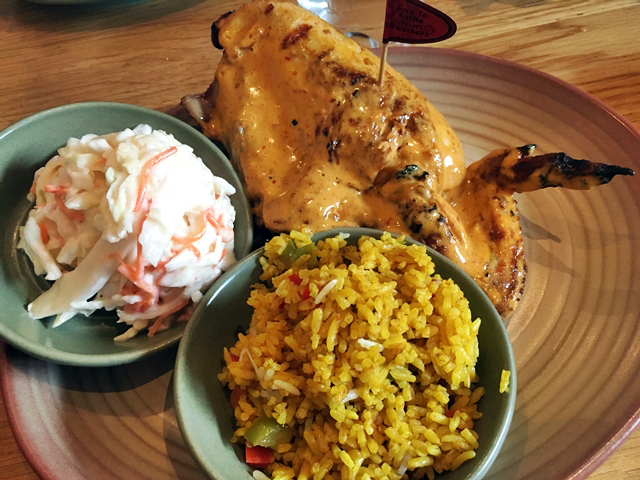 Went to Nando's for lunch with colleagues. Their peri-peri sauce is nice but quite salty. Everyone said I was crazy because I asked for double extra hot and then still kept drizzling extra hot sauce on my food. So shiok though.
Azhar, in a rare moment, couldn't finish his food so I polished off them off and then he said "You eat a lot leh" LOL. Woah woah, look's who talking…!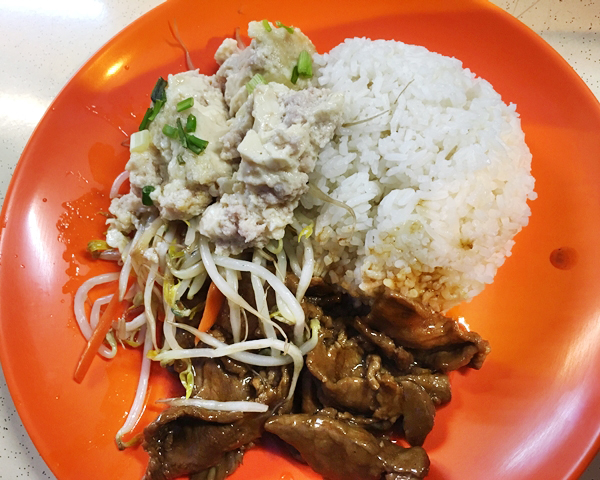 Simple dinner with my parents at night. What a strange day… We drove to a hawker centre in Ang Mo Kio but the whole place wasn't open. So we drove to Chong Pang Hawker Centre and it was closed as well. So we gave up and went somewhere near home.
I ate so much rice on this day…
Thursday
SCDF came to SPH to give a talk… and also to present us with an award 😳 You can read all about what happened here.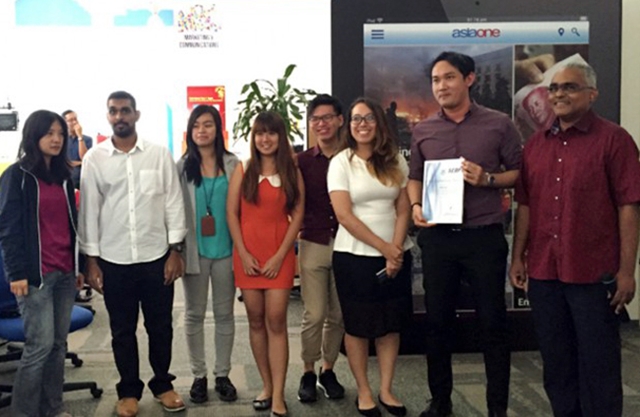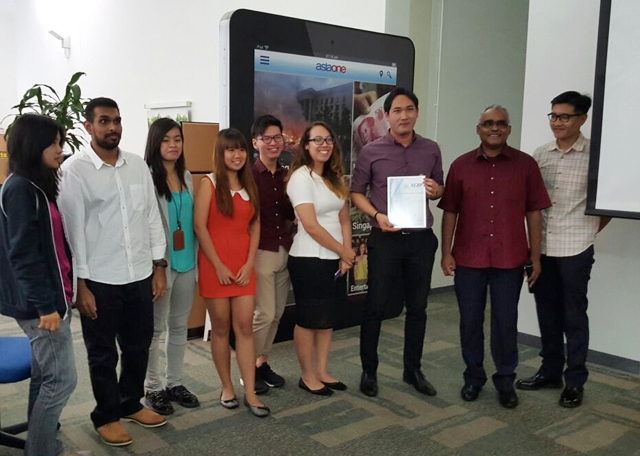 Lunch buffet afterwards. Had a bit of free time in the afternoon for once so I went downstairs to meet Meredith and we went to get coffee. The walk back was when I tripped 🙄 Geez it was a straight and flat pavement but my right leg somehow slipped off the kerb.
Stayed in office till almost 9pm to put up press releases and Kumar asked if I'm OCD lol. By the time I got home, my leg hurt so much that it was throbbing and I couldn't even walk.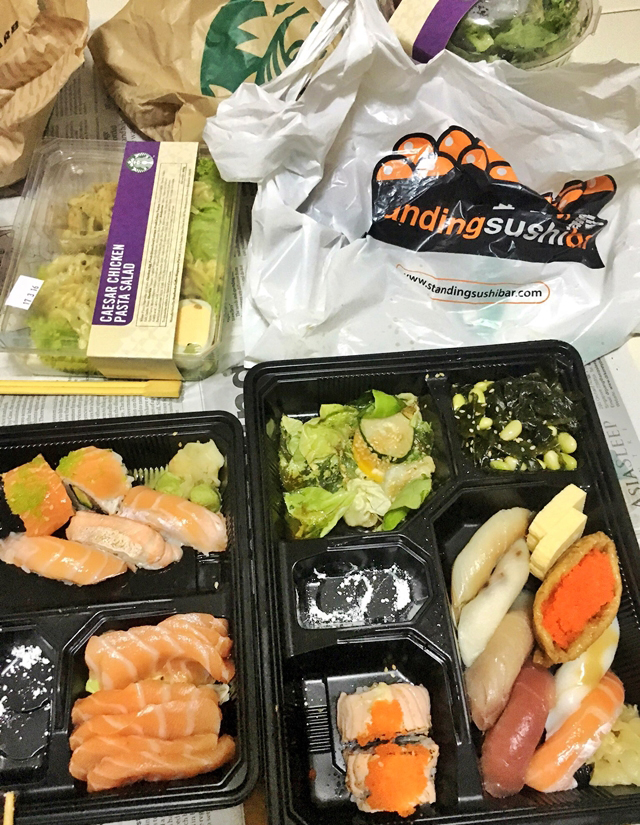 Was browsing Standing Sushi Bar's website because I was craving sashimi and my brother brought all these home hours later. I didn't even mention anything!! So amazed at the coincidence omg. There were sandwiches and croissants from Starbucks too. He got them and the sushi all free because his friends work there. Now I want a frappe…
Friday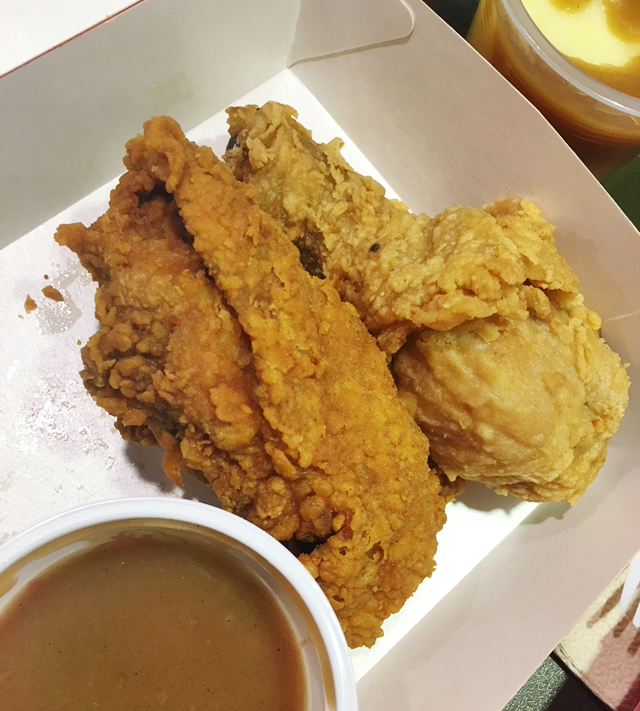 Tried Jollibee for the first time during lunch! Yum yum. They also had spaghetti which I was very tempted to try but didn't. Anyone knows if it's nice?
Was supposed to meet Meredith but dinner but I went home early because I was actually on MC for my leg. Thankfully, it was a lot better when I woke up but I was still limping.
So yes, a very foodfull week as you can see. Do check out my last two posts which I didn't share on Facebook too: