Posts Tagged 'book'
August 18, 2018 / 1:30AM
I meant to update because quite a few interesting things happened but I'm just so lazy!!! My list of to-read books is forever growing, plus I started journaling again (putting all the cute notebooks I'm hoarding to good use). It's something I used to do in class all the time during my triple science and double math lessons cos I hate them all.
Most days are good days but today feels like a wonderful day!! 🌞
The night before, I tucked myself into bed at 9pm, watched 2 episodes of Meteor Garden 2018 and slept at 10.30pm. The night owl in me is very proud of myself. I usually don't sleep so early but I had to do an interview at 7.30am today and I was afraid of being late.
Interview went pretty well and you can say I sort of Stomped myself hahaha: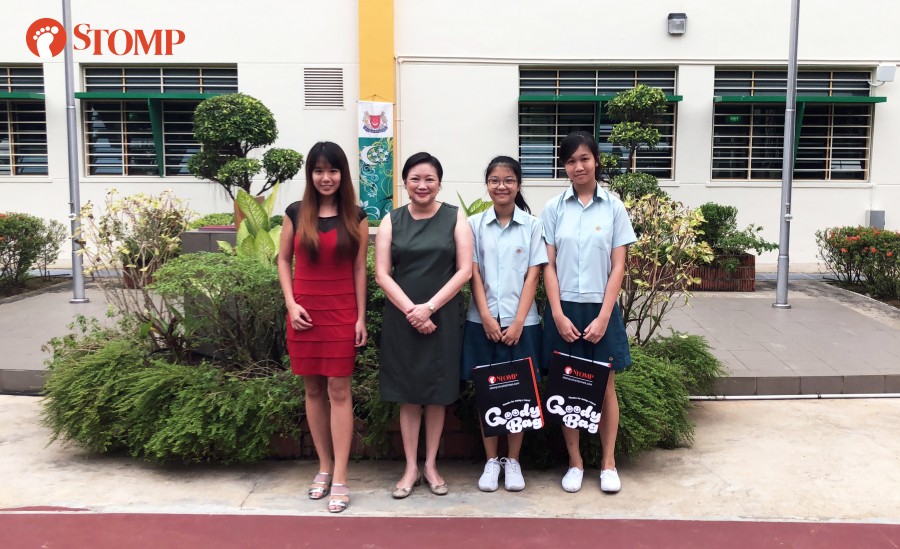 PR and all but I was damn self-conscious about having my photo online because we all know the Internet can be a cruel place. And my self-esteem is super fragile lol I must have bugged Farah a dozen times for her opinion on which pic looked the least awkward etc.
Honestly not my best photo but I shall not focus on my flaws. It's true that you are your own worst critic because I was worried about the comments but they were all positive ones (so far). And some weren't just about the story 😳😳😳



Thank you for putting a smile on my face. I do feel quite happy and flattered and I appreciate it!
If we were still on speaking terms, you would be the first person I would have shown these screenshots to, because that's what I always did, but we are not, so here's me blogging about it instead but whatever 🤷
After the interview, Farah and I left the school and I feel like the day just kept getting better:
Decided to save money and take the bus, which came in a minute
Went to our beloved McDonald's for iced lattes and breakfast!! Omg so good
Online flash sales everywhere when we reached office so of course we had to shop and buy something 😂
Got to leave early after finishing our work!
Went to walk around Northpoint and I bought stuff AGAIN LOL… Mostly food for my family and a skincare set from Guardian for my mum. And treats for my hamsters!!! On the bright side, I managed to stay away from the library.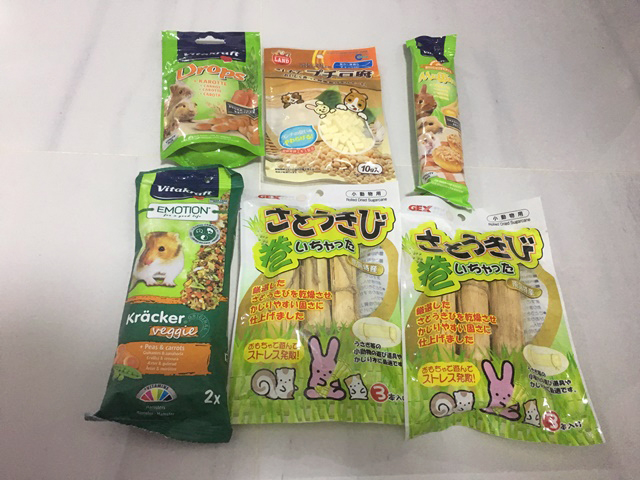 These are just treats and it added up to like $35… Maybe it's guilt for not playing with them last night cos I wanted to sleep early. But it was just ONE night!! I play with them and do cleaning almost every night.
I think I'm obsessed with my hamsters??? But they are so freaking cute!!! 😍 Some days I smother the eldest one with 20 kisses in a row and once I read him a page from my book while he was on my bed. I cannot imagine what it would be like if I have a human child.
Another reason to be happy today was because a book that I bought online arrived today:
Made $20 online and rewarded myself with this special edition of #CityOfBones by @cassieclare because #logic (it has the most gorgeous cover ever and colour illustrations and character profiles etc!!!) 😍🤓 pic.twitter.com/m1fc18tuIG

— Cherlynn (@twiinklex) August 17, 2018
I think it's a good deal because Book Depository sells it for almost $30 but I got it for $19 hehehe. And ya this is why my to-read list keeps growing.
Ok I'm gonna abuse Netflix now. Yippee!!!
July 8, 2018 / 7:07PM
Super lazy to update because I'm tired from work and handling content even when I'm not in the office. Been working alone quite a bit too (my intern is not much help) but at least I get to leave early ? Give me busy but short days over long and boring ones any day!
The other day I woke up and it wasn't the first thing I thought about. Instead, I thought about breaking news (was putting up an article at close to midnight before I went to bed) and… food. I feel so hungry all the time now.
I told CK that I can't do my starving shit anymore and I'm back to eating two full meals a day, and sometimes even three hahaha. And that I really should be at the gym (this is much easier to commit to when you have nobody to eat with) but at the same time I wanna have long lunches with my friends…
Kevin came to visit last Friday so the three of us had a very longass 2-hour lunch. And it was buy 3 set lunches get 1 free so we were very ambitious.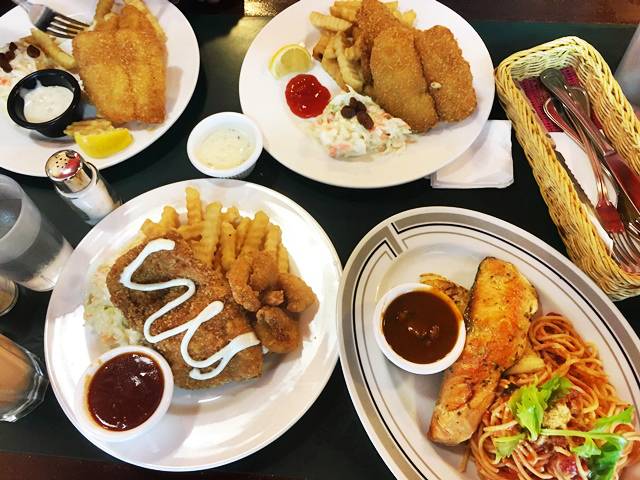 My treat! ?
The set lunches came with bread, soup, drinks and cake for dessert LOL which we couldn't finish but it was very nice, chatting over food and not being in a rush to go back.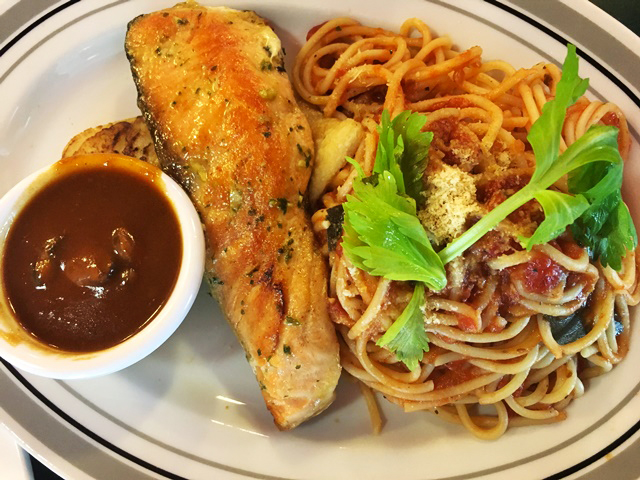 I have a profound appreciation for CK and Farah because I see them on an almost daily basis so they are one I talk rubbish to most hahahaha. Like sometimes I know I am talking in cryptic circles and analogies but they don't question it and just listen and say the right things back which is all I need. Thanks, guys ?
Anyway I am really fine and if anything, I feel like I'm the best version of myself currently… maybe I'm not so terrible at this whole adulting thing after all.
| | |
| --- | --- |
| Old Me | New Me |
| Abuses alcohol when sad | Hasn't had a drink in ages, goes to the gym instead (endorphins!) |
| Sleeps 5 hours on average, sometimes less | Tries to switch off lights by midnight and sleep by 1am for 7 hours of sleep |
| Cannot be bothered with self-care | Wears sunscreen and has proper routines now (I wake up feeling so glowy sometimes) |
| Dresses like a hobo to work sometimes because I'm so tired | Makes an effort even when I'm not going out after work as it makes me feel good |
| Keeps a few 'toys' on hand for when I'm bored even though I couldn't care less | Ditched all my 'toys' because they actually bore me and I don't need them |
| Thinks 'I'll just find a replacement' whenever someone makes me feel dejected | Realises I never needed anyone because I fulfil myself |
| Never feels enough | Knows I'm enough |
3 months of weekly runs, 1 month of no binge-drinking, 3 weeks of not spending time with people I don't even like, 1 week of sleeping 7 hours. All for myself and because I choose to. I GOT THIS SHIT

— Cherlynn (@twiinklex) June 25, 2018
I also bought a ton of new books yesterday which makes me super happy. Seriously I love books because they are always so comforting and relatable. Sometimes I wish I didn't have to go to work so that I can just spend the afternoon reading books… hehe.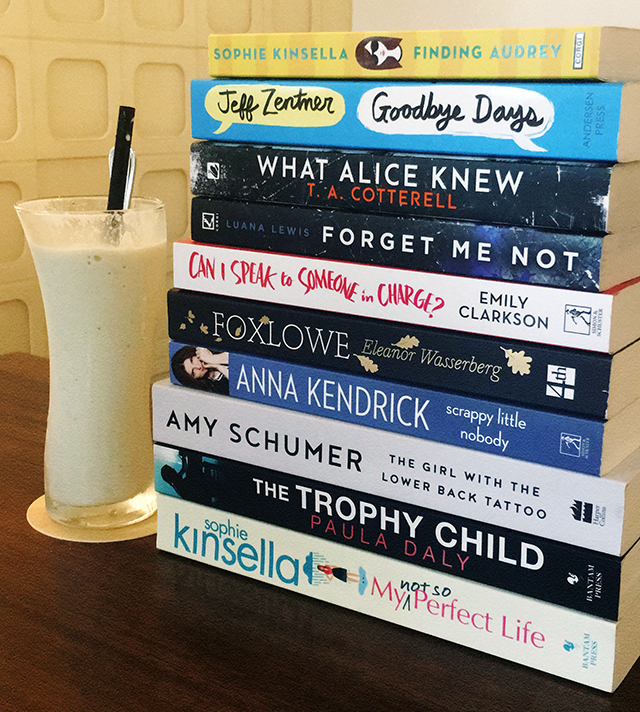 "It is not the ecstasy that I had imagined, it was not the "high" that I pictured. Instead, it is something much better. It is the calm. The quiet. The serenity. It is the pause, the break, the comma to the never-ending sad story my brain was writing for a very long time. It is actually feeling other emotions more. Gratitude. Appreciation. Peace. Forgiveness. Humility. Love." — (x)