Archive for the 'Photographs' Category
I just realised I went to all the trouble of post-processing all my Teppei photos after having one of the best dinners ever there in March this year, but never got around to posting them 😑 So here we are: An article dedicated to one of the best meals I've ever had in my life.
Teppei serves $80 omakase dinners, which consists of 20 over courses (according to them), both main and mini ones. Pricey for one meal perhaps, but very reasonable when you consider the prices at other omakase restaurants in Singapore. But it's damn worth it la ok!!
Seats are quite hard to get because there are only 2 dinner sessions per day and each accommodates only 22 people. But I think it's not as crazy as last time when you really have to reserve months in advance.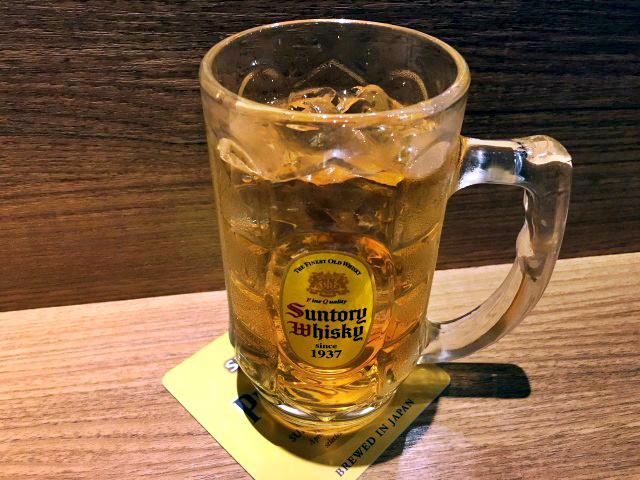 Sorry to disappoint, but it's not really whisky hahaha. It's tea (and free-flow) to help wash down all the rich and sinful food you are about to eat…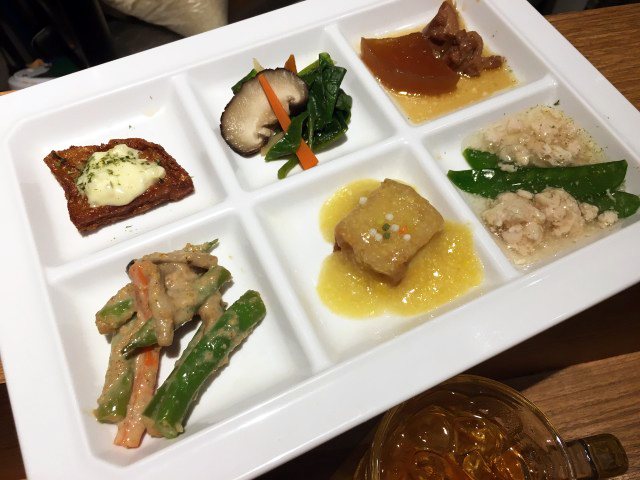 Starters! Teppei's menu is seasonal so actually I would totally okay with returning each month hahaha.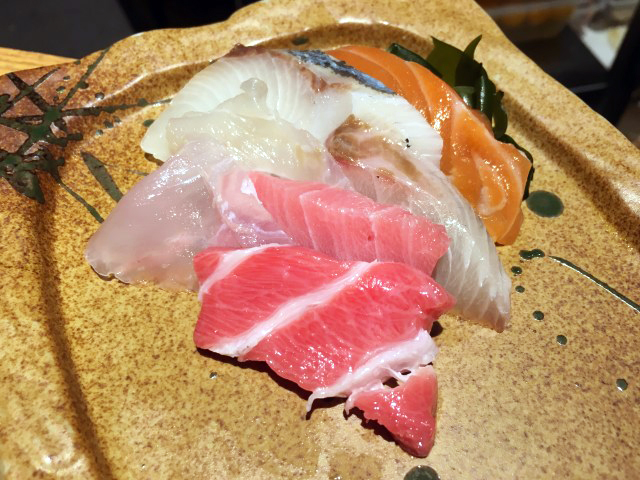 This was soooo satisfying I can't even 😭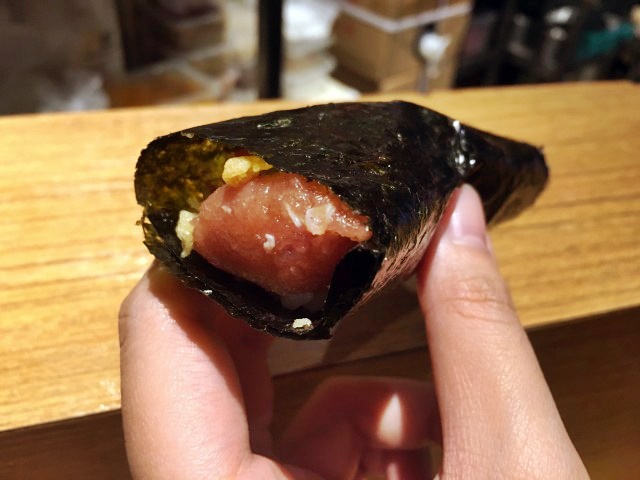 I can't remember what was nside anymore except that there were crunchy bits.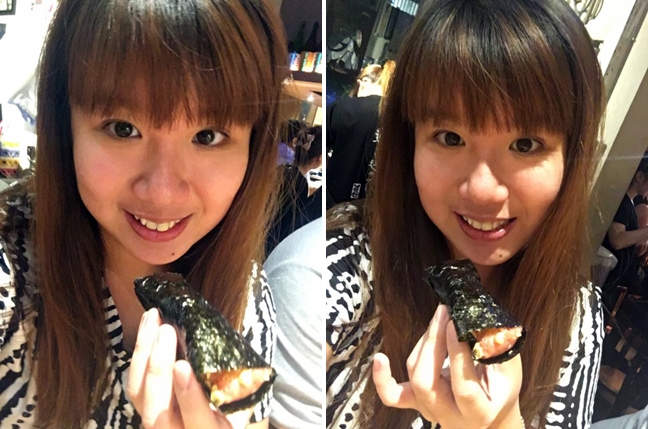 Here at Teppei, everyone is seated at the counter bar and the staff places each dish in front of you (some have a lot of antics) so it was quite an experience too.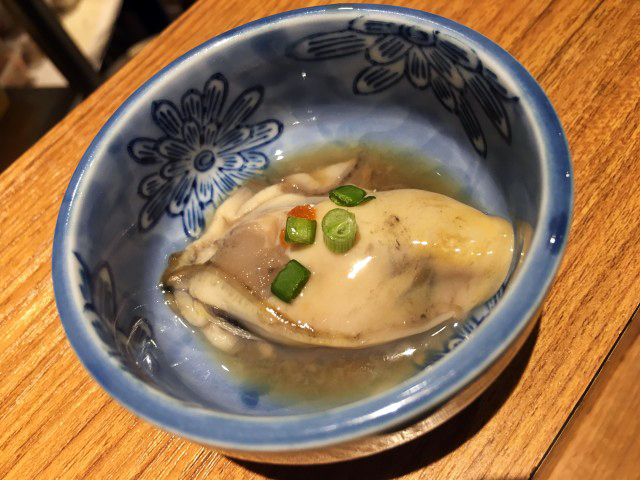 What a freaking huge oyster and freaking delicious. Too bad we only get one each.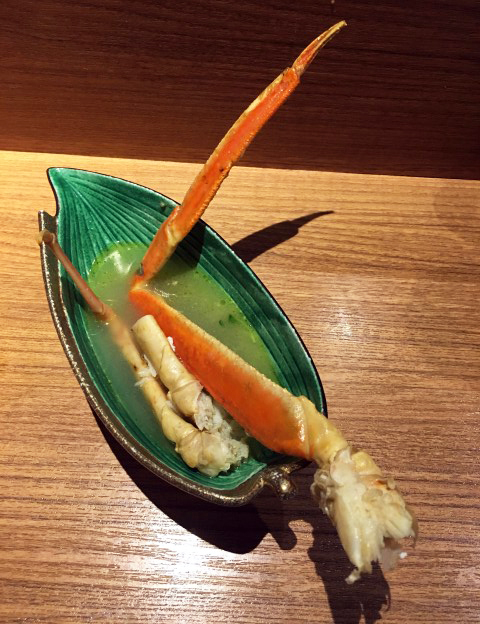 Heavenly crab leg and broth.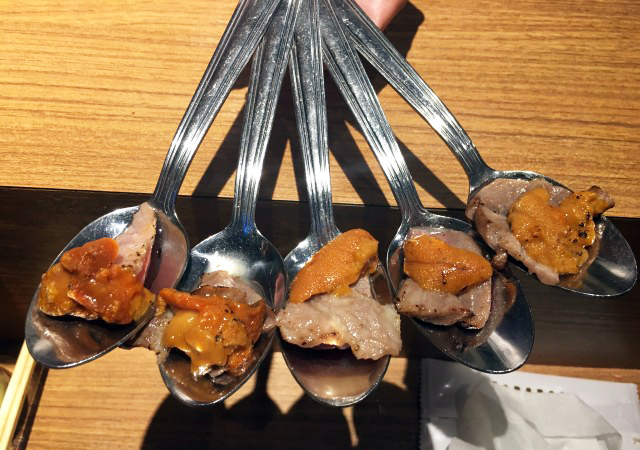 Ok I can't remember what is this either but like everything else we were served, it tasted awesome. Everyone gets only one spoonful each (unfortunately) but the staff held everything nicely and let us take a photo first.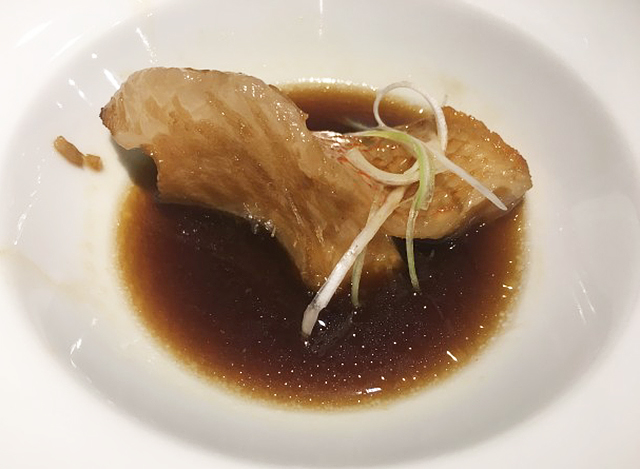 Soooo gooood but there are bones inside.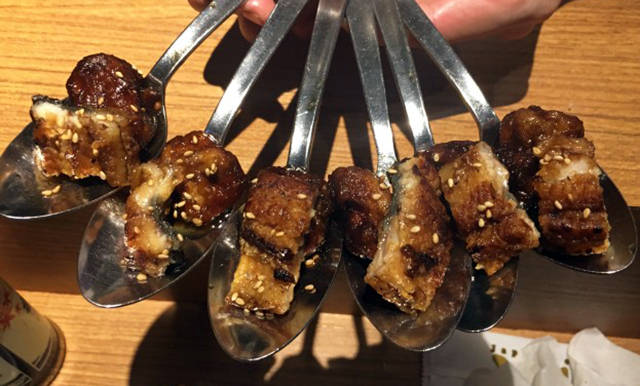 I think this is eel.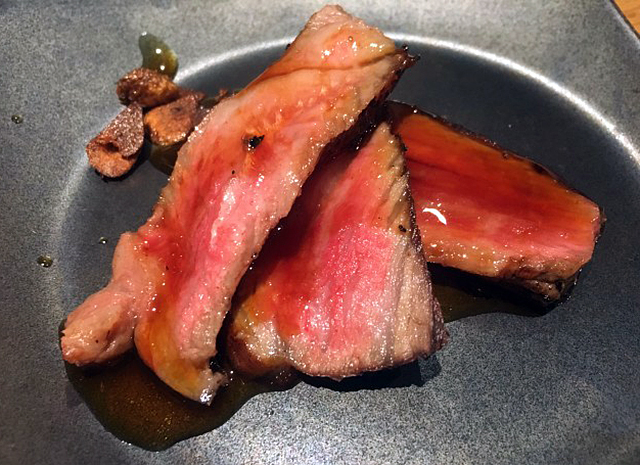 Wagyu beef!!! Only three pieces so I made myself savour them slowly 😞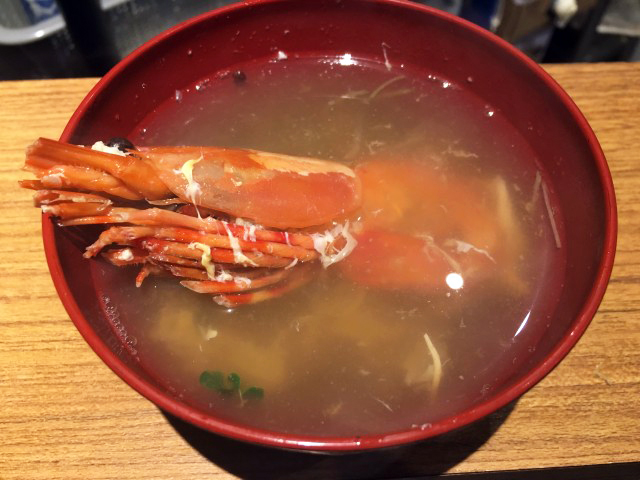 Gosh no words will do this justice…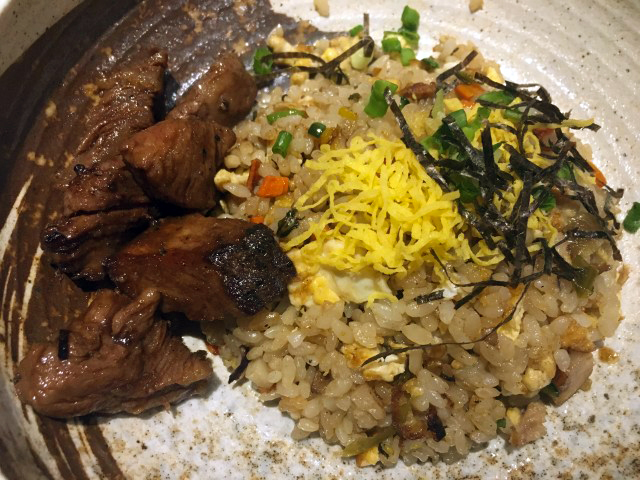 Main course! Everyone gets to choose what they want from several options so of course I picked wagyu beef fried rice! Best shit ever.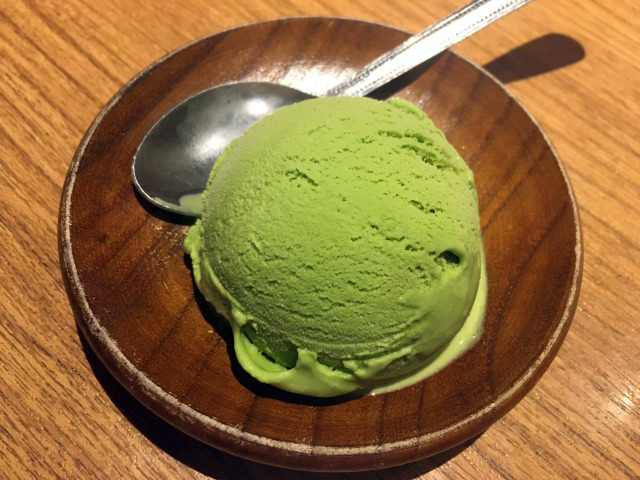 Same for dessert, you get to choose from many flavours and they even offer you seconds.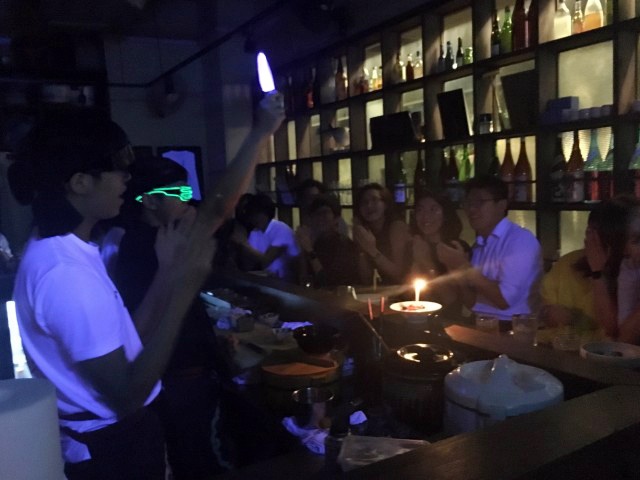 It was someone's birthday when we went so the lights suddenly went out and the staff broke into a birthday song. Then they presented the birthday star with a glorious sashimi cake (not really actual cake but donburi, which is even more awesome).
Anyway I didn't expect to be sooo stuffed (not just full, but exploding) from these little dishes (there were a few courses I didn't feature) and tea!
So ya really damn worth it and I can't wait to come back! 😍😍😍
I miss Guangzhou!!! It was so not what I was expecting and I had such an enjoyable 5 days there 😅 I wish I had booked a longer stay because it's such a massive city with so many things to see and cheap food to try.
Here's a gif I made of the iconic Canton Tower where we had a yummy 8-course dinner on the 104th floor 😍😍😍
We also visited:
Shangxiajiu Pedestrian Street (shopping street)
Baiyun World Leather Trading Center (wholesale mall)
Chimelong Safari Park (wild animal zoo)
Shamian Island (European-style buildings)
Orient Express (train restaurant)
Guangzhou Restaurant (city's #1 restaurant)
Saizeriya (cheap in SG, dirt cheap in China)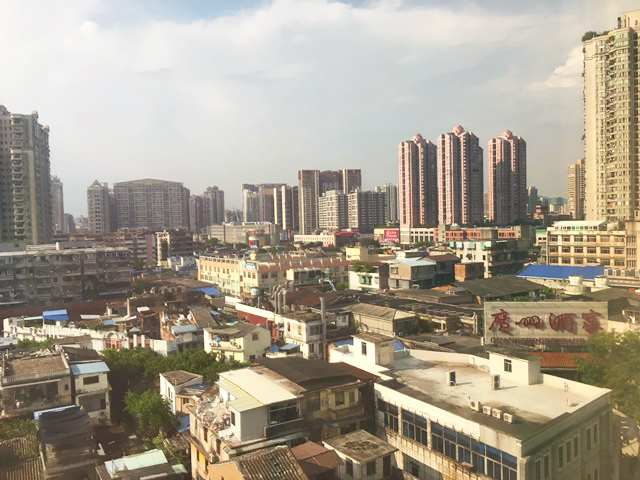 Here's the 'view' from my hotel room at Holiday Inn Shifu. I didn't get to visit Beijing Road (another shopping street) where Hai Di Lao is due to a lack of time 😭 Need to go back!!!
Received this very pretty bouquet from A Better Florist over the weekend hehehe.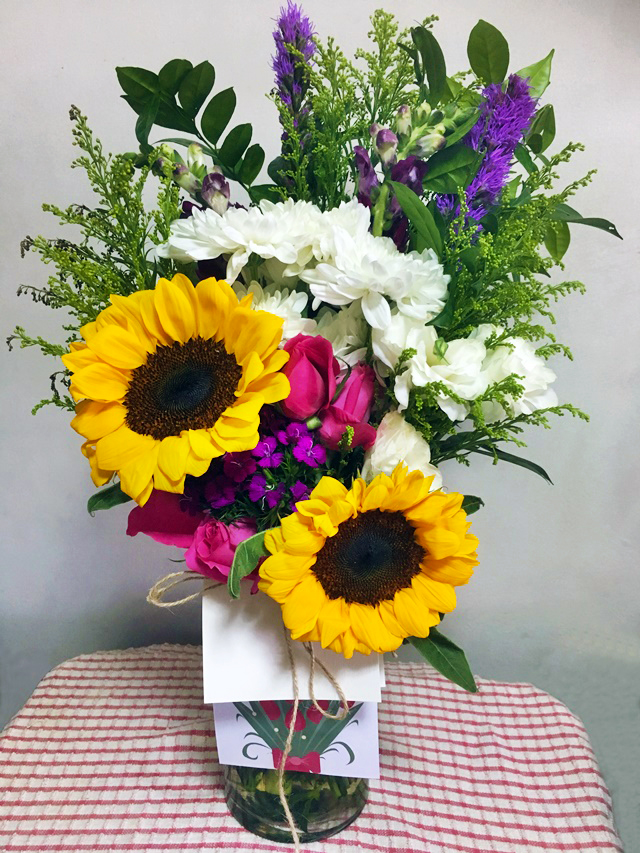 Got a message in my personal email from them, saying they would like to send me any bouquet of my choice, which excited me as it was complimentary and they didn't even request anything in return. True to their word, they were at my door the very next day!
Was quite spoiled for choice initially, on whether to get pure tulips for my mum, pure roses (a classic but kinda strange to get roses for myself), or the largest and most expensive bouquet (too much because less is more).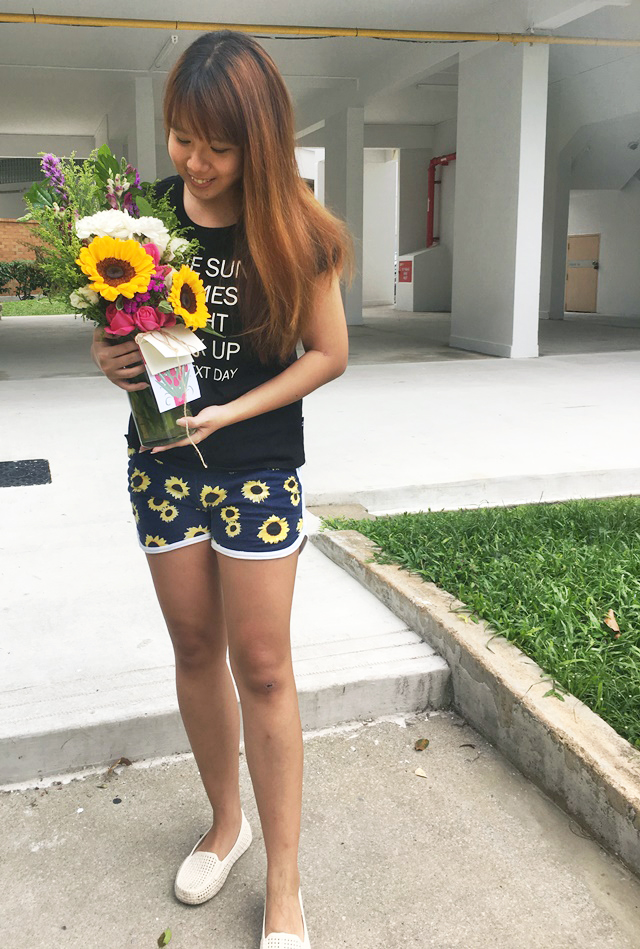 Settled on The Madelene, which was also the very first bouquet to catch my eye with its many bright and vibrant colours! Very me, considering my rainbow sheep (and above gif).
I also love that it has a very pretty mix of roses, daisies, sunflowers and more 💐 Just like my food, I prefer a bit of everything.
The glass jar was a pull factor too, because it's simple, easy to maintain and I don't have to transfer the flowers somewhere else.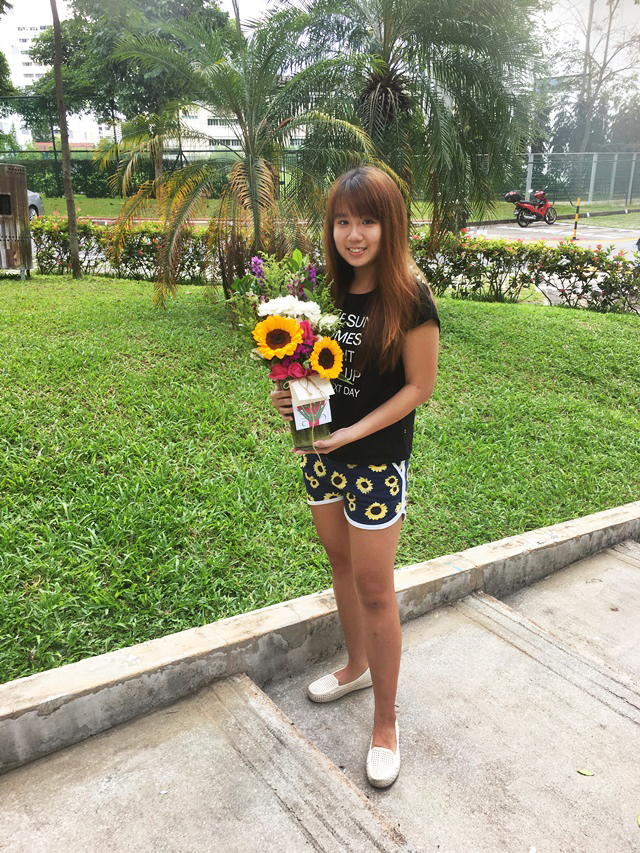 Beautiful sunny day (no better lighting) so I got my mum to help me take photos below our block because the flowers are so Instagrammable. My pants 😂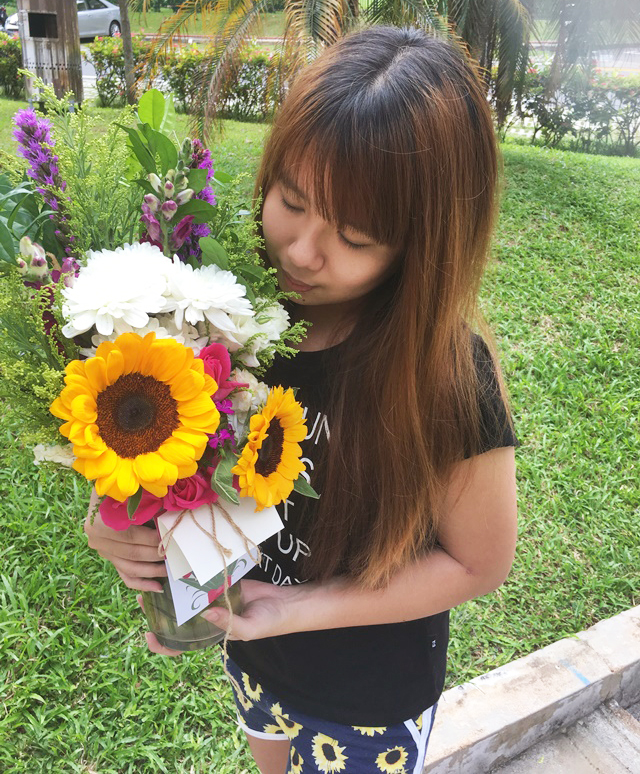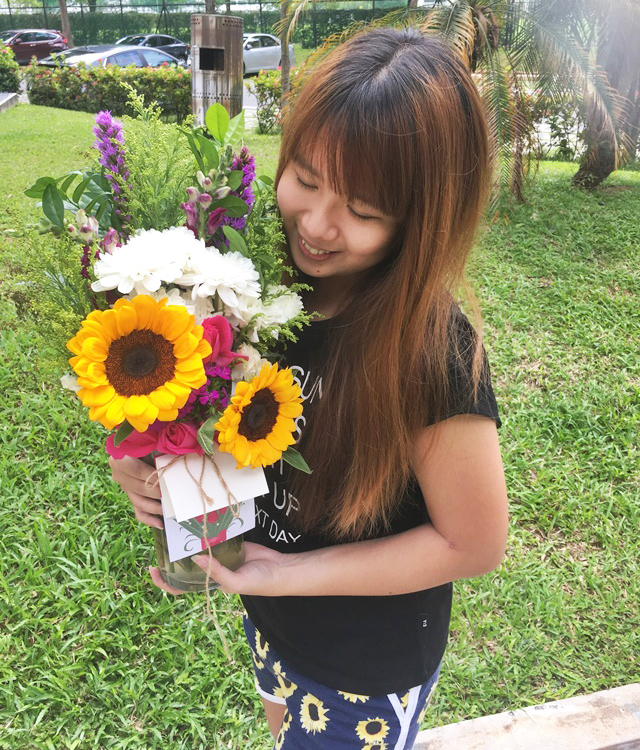 Thank you for the beautiful flowers, card and sweet gesture 😊